International Orthodox Christian Charities and Partner Apostoli Responding to Greece Wildfires
As flames die down, Orthodox humanitarian agency mobilizes to assess, meet needs in East Attica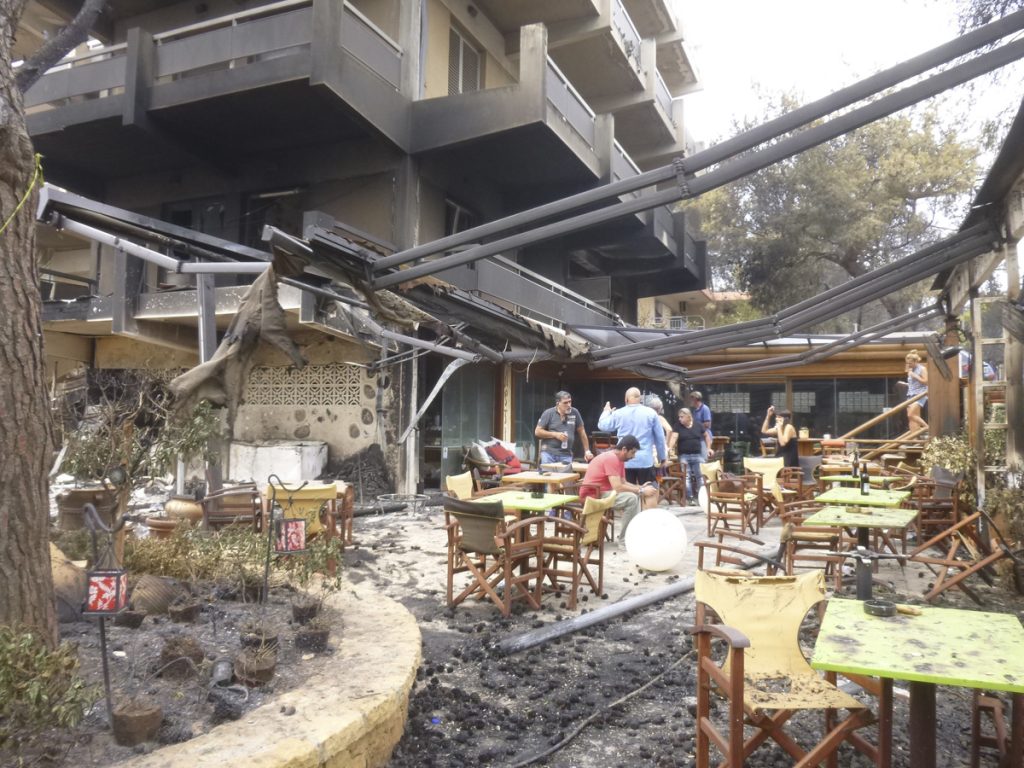 Baltimore, MD (July 25, 2018) – International Orthodox Christian Charities (IOCC) is responding to the fast-moving wildfires that have devastated parts of East Attica, including port city Rafina and nearby village Mati, along the Aegean coast. IOCC is working closely with Apostoli, the humanitarian arm of the Archdiocese of Athens, to meet the most basic needs of those who have lost their only homes.
Since fires broke out on July 23 and rapidly spread across the parched seaside region, IOCC and partner organization Apostoli have been in close communication. As first responders and volunteers continued search and rescue operations the morning of July 24, Apostoli staff deployed to conduct a rapid needs assessment and to distribute emergency food and water near Rafina, in East Attica.
In addition, IOCC is supporting immediate basic needs like access to food. Through partner Apostoli, IOCC will distribute prepaid grocery cards to families affected by the fires, allowing them to purchase essential items like Greek-grown produce, dairy, and meat, as well as personal hygiene items, including soap and shampoo.
"Greece has faced so many tragedies over recent years, from the fires in the Peloponnese in 2007 to the more recent economic and refugee crises," said IOCC's Executive Director and CEO Constantine M. Triantafilou. "A tragedy of this scale in Greece touches the hearts of so many Orthodox Christians in the US. We are grateful for the continued outpouring of love and support for the people of Greece."
Those wishing to support IOCC's response to the Attica wildfires can do so with a financial gift online (iocc.org/greecefires) or by phone (877.803.4622).
# # #
IOCC is the humanitarian and development agency of the Assembly of Canonical Bishops of the United States of America. Since its inception in 1992, IOCC has provided more than $661 million in humanitarian relief and sustainable development programs in over 60 countries worldwide. Today, IOCC applies its expertise in humanitarian response to man-made and natural crises in Europe, Africa, the Middle East, and the United States, offering assistance based solely on need.