IOCC Responds to Communities in Missouri Deluged by Destructive Floods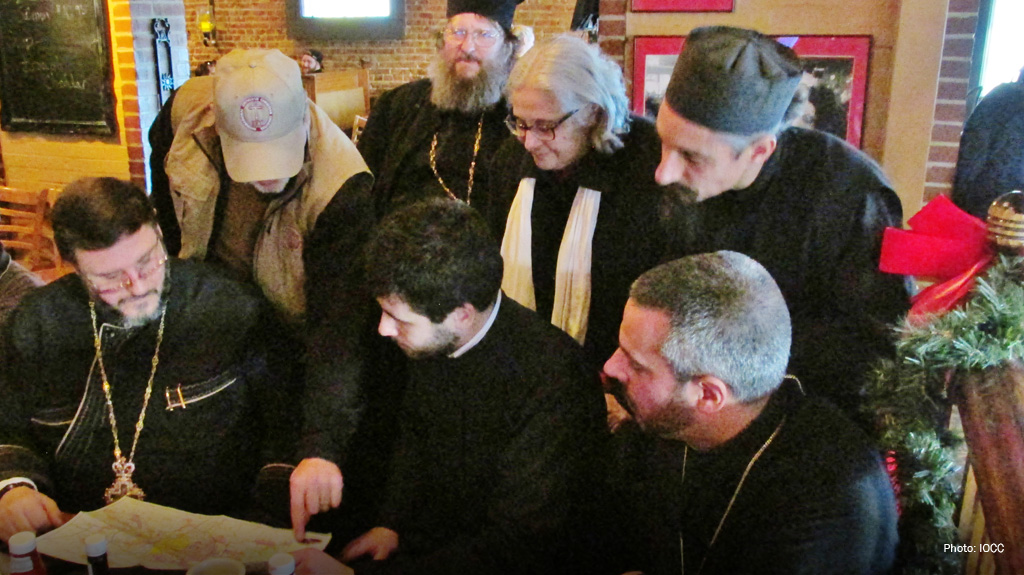 Baltimore, MD (January 11, 2016) — In the aftermath of record-breaking rains and destructive flooding in Missouri last weekend, International Orthodox Christian Charities (IOCC) US Country Representative, Dan Christopulos, meets with clergy and laity from the pan-Orthodox community of greater St. Louis to begin mobilizing volunteers desperately needed for cleanup. The subsiding floodwaters from an overflowing Mississippi River and other nearby rivers have left behind damage to more than 7,000 homes and businesses in and around St. Louis, and nearly $200 million in destruction to roads, according to the state governor's office.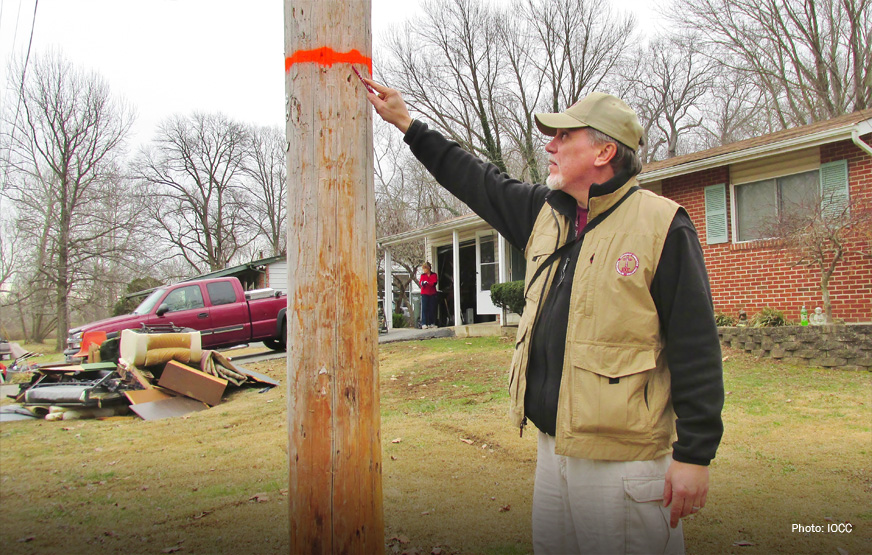 Flood waters rose dangerously high in Arnold, Missouri, a southwest suburb of St. Louis, (right) submerging many of the basements in residential areas and destroying all of the belongings inside. Families are now left to salvage their homes as temperatures drop below freezing, bringing icy conditions to the flooded areas and further challenging cleanup and recovery.
HOW YOU CAN HELP
You can help the victims of disasters in the United States, like the Midwest floods, by making a financial gift to the United States Emergency Response Fund, which will provide immediate relief as well as long-term support through the provision of emergency aid, recovery assistance and other support to help those in need. To make a gift, please visit iocc.org, call toll-free at 1-877-803-IOCC (4622), or mail a check or money order payable to IOCC, P.O. Box 17398, Baltimore, MD 21297-0429.
###
IOCC is the official humanitarian aid agency of the Assembly of Canonical Orthodox Bishops of the United States of America. Since its inception in 1992, IOCC has delivered $538 million in relief and development programs to families and communities in more than 50 countries. IOCC is a member of the ACT Alliance, a global coalition of churches and agencies engaged in development, humanitarian assistance and advocacy.