IOCC Responds to Families Devastated by Cyclone in Fiji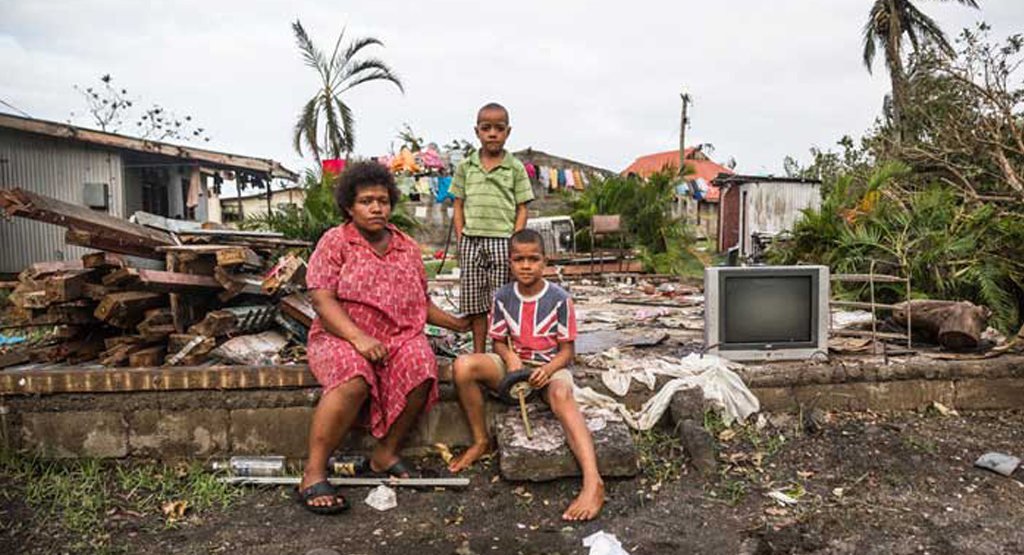 Baltimore, MD (March 10, 2016) — International Orthodox Christian Charities (IOCC) is responding to the devastation caused in the South Pacific island nation of Fiji by Tropical Cyclone Winston on February 20, 2016 with reconstruction assistance to families who have lost their homes. Houses, especially along the coast, were battered by both Category 5 cyclonic wind and tsunami-like storm surge. An estimated 40 percent of the population was affected by the cyclone and are now in need of assistance.
"We pray for all of the families in Fiji who have lost their loved ones, homes and crops as a result of the recent cyclone," said IOCC Executive Director Constantine M. Triantafilou. IOCC, working in cooperation with Metropolitan Amphilochios of the Greek Orthodox Metropolis of New Zealand, released funds from its International Emergency Response Fund to support home reconstruction in Fiji.
The IOCC assistance will support the efforts of the Greek Orthodox Mission to Fiji on Vanua Levu Island, one of the most impoverished of the nation's islands due to its remote location. The effort will be led by Fr. Paul Patitsas from Cleveland, a former member of the IOCC U.S. Emergency Response Network, or Frontline, who currently lives in Auckland, New Zealand and oversees the Fiji Mission.
HOW YOU CAN HELP
You can help the victims of poverty and conflicts around the world, like those suffering from Tropical Cyclone Winston in Fiji, by making a financial gift to the International Emergency Response Fund which will provide immediate relief, as well as long-term support through the provision of emergency aid, recovery assistance and other support to help those in need. To make a gift, please visit iocc.org or call toll free at 1-877-803-IOCC (4622), or mail a check or money order payable to IOCC, P.O. Box 17398, Baltimore, MD 21297.
###
IOCC is the official humanitarian aid agency of the Assembly of Canonical Orthodox Bishops of the United States of America. Since its inception in 1992, IOCC has delivered $580 million in relief and development programs to families and communities in more than 50 countries. IOCC is a member of the ACT Alliance, a global coalition of more than 140 churches and agencies engaged in development, humanitarian assistance and advocacy, and a member of InterAction, the largest alliance of U.S.–based secular and faith-based organizations working to improve the lives of the world's most poor and vulnerable populations.