IOCC Responds to Urgent Needs
of South Sudanese Refugees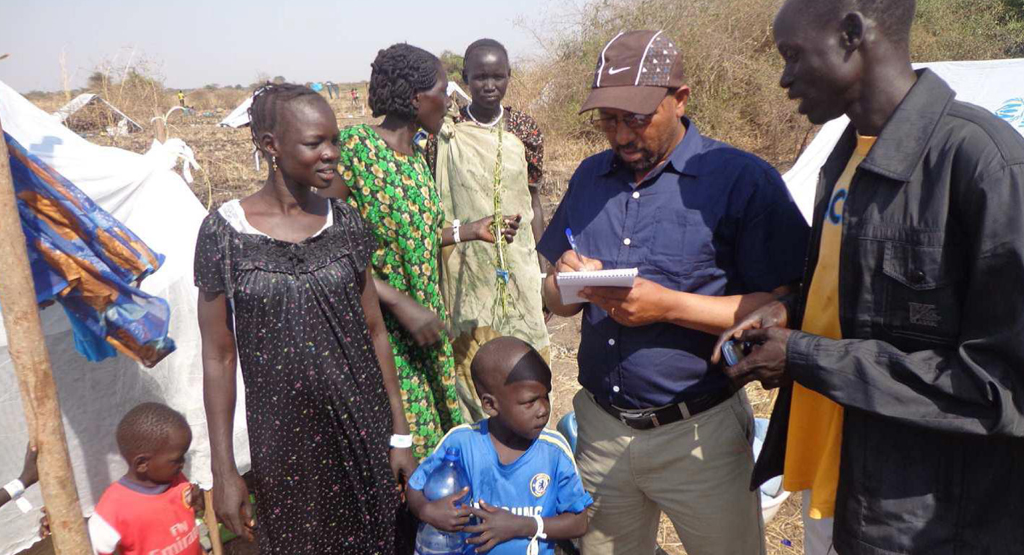 Baltimore, MD (March 30, 2014) — Nygnwak, 30, and her seven family members are among the more than 80,000 South Sudanese who have sought refuge in Ethiopia since fleeing inter-ethnic conflict that erupted in their own country last December. The refugees' makeshift shelters in open fields provide little protection to the elements and no access to clean water or sanitation. International Orthodox Christian Charities (IOCC) in close cooperation with the Ethiopian Orthodox Church Development and Inter Church Aid Commission (EOC-DICAC) is responding to the most dire needs of the refugees with assistance to provide sanitation facilities to curb the outbreak of disease and psychosocial support to help refugees cope with the trauma of fleeing their homes and uncertainty over their future well-being.