IOCC Response to Greece Wildfires Completed with New Protection for Farmers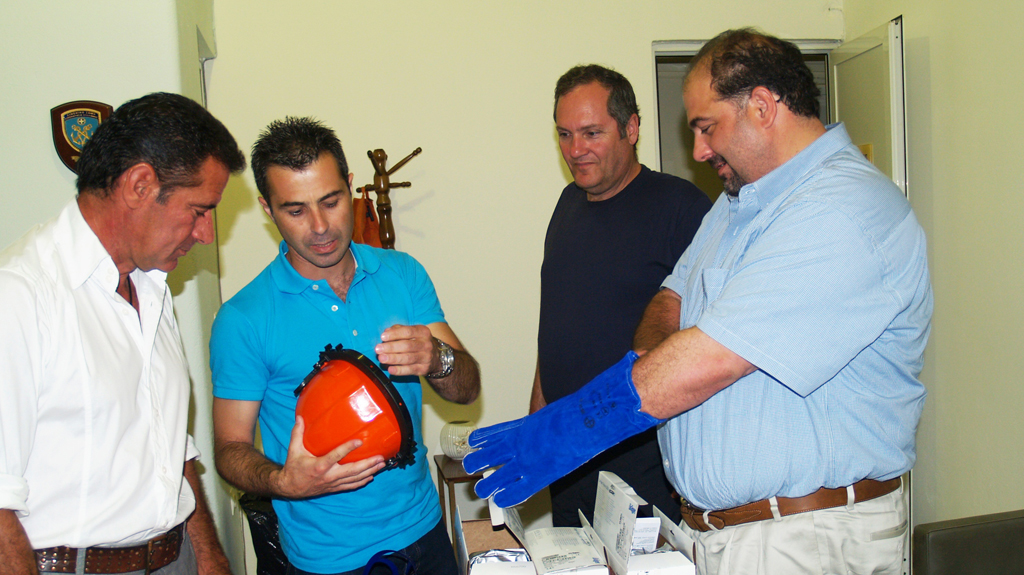 Baltimore, MD (IOCC) — Verdant young olive groves and new red tiled roofs cover the hills and valleys of the Peloponnese where just five years ago, 500,000 acres of land were charred black and dozens of villages were razed by wildfires that swept through the region. Today, as the land is renewed through ongoing recovery efforts, farmers living in the villages of five Peloponnese communities stand better prepared to protect their homes and their farms against future fires with new high-capacity water tanks, equipment and firefighting support provided through a prevention program established by International Orthodox Christian Charities (IOCC).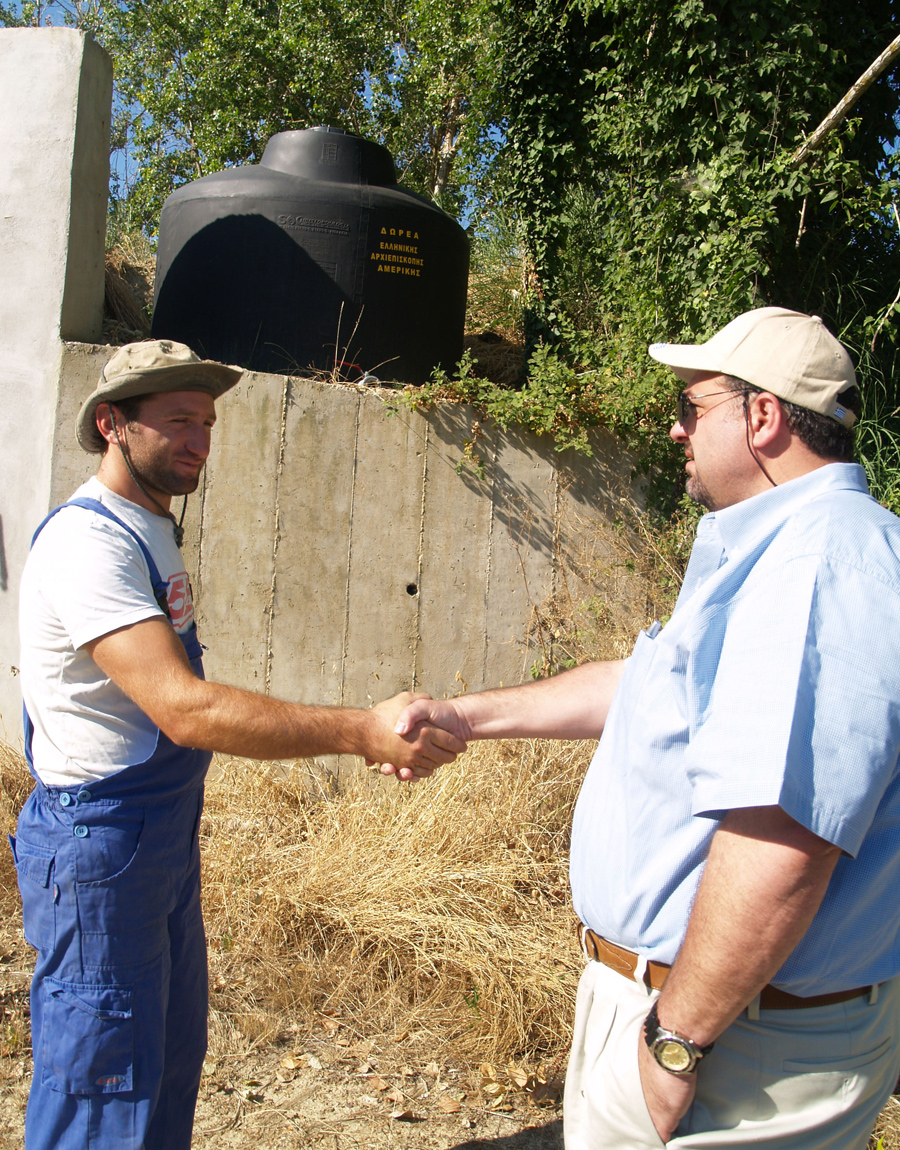 With generous support from the Greek Orthodox Archdiocese of America (GOA), the IOCC program has taken a proactive approach in the recovery of the region. IOCC Executive Director, Constantine Triantafilou, met last week with His Beatitude, Ieronymos, Archbishop of Athens and All Greece in Athens, and then traveled to the Peloponnese to see the completion of the wildfire response efforts. Five-ton and ten-ton water tanks were placed throughout 19 villages at high-risk for future blazes because of their remoteness and proximity to nearby pine forests. Protective gear such as gloves, helmets and masks was provided for the 80 volunteers who also received training from local expert firefighters on how to operate and maintain the water tanks, as well as how to maximize the use of the personal protective equipment and firefighting tools. All of the equipment, from water tanks to fire helmets, were purchased from Greek merchants. This latest effort concluded the $4 million GOA-sponsored humanitarian response to the 2007 Greece wildfires.
The new level of preparedness has also renewed the spirits of local farmers like Nikolas, 75, who ended up in the hospital for three months from severe burns to his hands and body while trying to save his home and livestock from the destructive flames. He regards the presence of the new water tank with great relief and gratitude to the Greek Orthodox Archdiocese of America. "I would like to thank the donor, it was necessary. It is something that was missing from the village … if we had such a water tank, we might have been able to catch the evil."
IOCC is initiating new and creative ways to assist working-class Greek families and small businesses that are struggling to survive in the country's current economic decline. "Our goal is to take a holistic approach with our relief efforts – address the immediate needs and continue to assist with recovery in a manner that will, in words expressed to me by His Beatitude Archbishop Ieronymos, preserve the respect and dignity of those we endeavor to serve."
HOW YOU CAN HELP
You can help the victims of poverty like those in Greece by making a financial gift to the International Emergency Response Fund, which will provide immediate relief as well as long-term support through the provision of emergency aid, recovery assistance and other support to help those in need.
To make a gift, please visit www.iocc.org or call toll free at 1-877-803-IOCC (4622), or mail a check or money order payable to IOCC, P.O. Box 17398, Baltimore, MD 21297.
###
IOCC is the official humanitarian aid agency of the Assembly of Canonical Orthodox Bishops in North and Central America. Since its inception in 1992, IOCC has delivered more than $400 million in relief and development programs to families and communities in 50 countries.