IOCC Senior Staff in Baghad to Begin Aid Distribution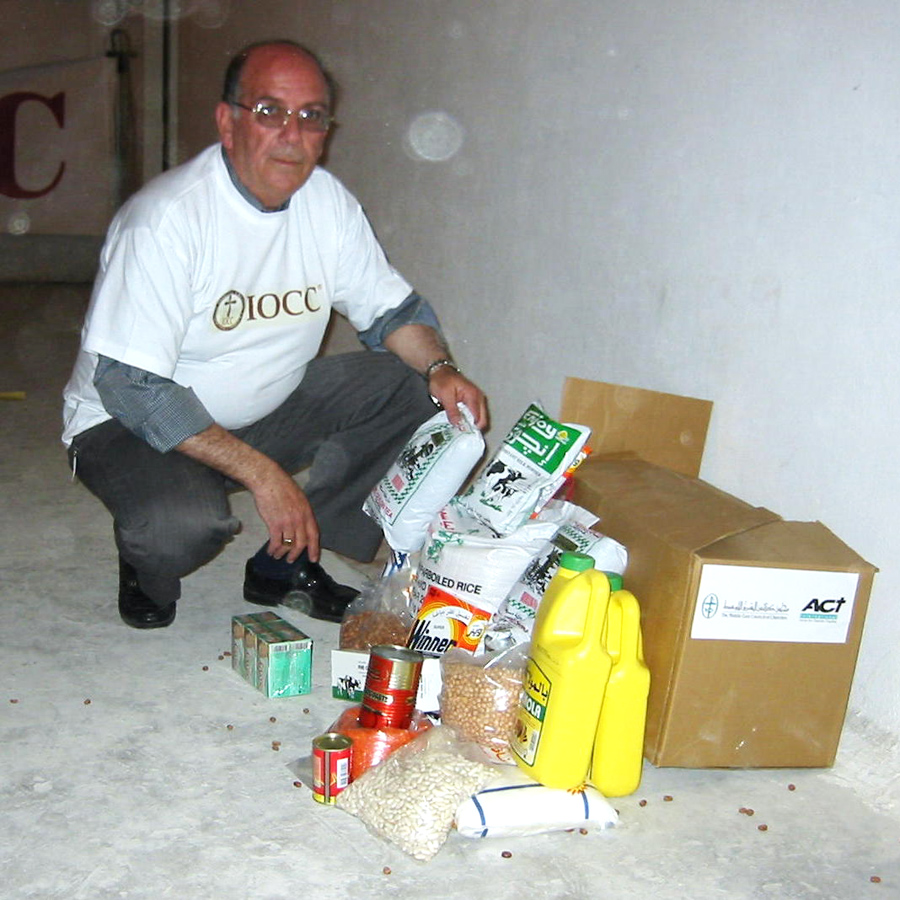 Baghdad (April 24, 2003) — A senior staff member of International Orthodox Christian Charities (IOCC) is in Baghdad to get an eyewitness view of the growing needs in that war-torn city.
IOCC Chief Operating Officer David Holdridge traveled to the Iraqi capital from Amman, Jordan, on Thursday to conduct the needs assessment. Holdridge is expected to meet with Iraqi church and humanitarian officials in the coming days to get a first-hand account of the needs in Baghdad and beyond.
"Our goal is to find the vulnerable, the people living where the humanitarian aid streams aren't reaching," Holdridge said. "We can't identify these people as well as church leaders can. They know their communities. They'll be our principal implementing partners."
Accompanying Holdridge on the trip are representatives of Church World Service, Lutheran World Relief and the Mennonite Central Committee.
Distributions of emergency food and medicine will be done through local parishes and the Middle East Council of Churches, Holdridge said. The Council has an estimated 22 distribution centers set up in churches and mosques in and around Baghdad.
Among the items likely to be distributed by IOCC are family food parcels, first-aid kits, stoves and cooking utensils, tents and mattresses, hygiene parcels, and water pumps. Such assistance will meet some of the most pressing needs in Iraq – hunger, malnutrition, lack of clean drinking water and transmission of diseases.
"Our challenge is to enable churches to reach out to their neighbors and work with them in delivering assistance to all within their reach," Holdridge said.
Holdridge's assessment-and-aid mission to Baghdad comes in advance of a humanitarian convoy that is expected to leave Amman, Jordan, for Iraq early next week. IOCC will distribute 1,000 food parcels for Iraqi families in need as part of a six-truck convoy.
"This (convoy) allows us to start doing humanitarian assistance right away, while we learn more about the unmet needs and the capacity of local churches to partner with us," Holdridge said.
In response to the current crisis, IOCC is appealing for $1 million to provide emergency relief, life-saving medicines and medical supplies to suffering people in the Middle East.
IOCC's parent body, the Standing Conference of Canonical Orthodox Bishops in the Americas, is encouraging all Orthodox Christians to support IOCC's efforts in Iraq through prayer and giving.
IOCC has worked in the Middle East since 1997 and currently has programs in the Holy Land and Lebanon. Since 1992, IOCC has distributed more than $160 million in relief and development assistance in 21 countries.
###