IOCC Staff Report from Greece
Trauma Experts and Humanitarian Aid to be Sent to the Peloponnese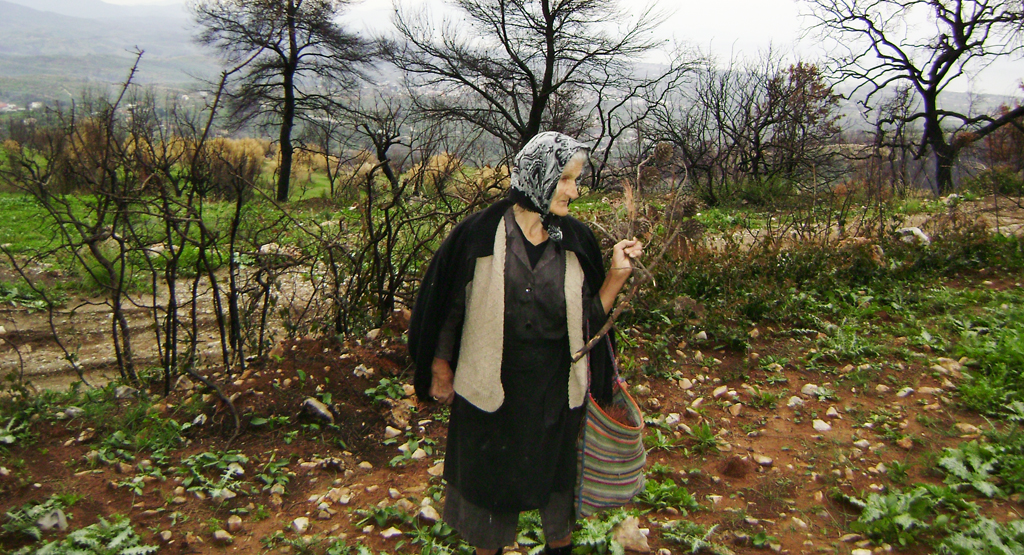 Ileias Province, Greece (August 30, 2007) — For Despina Katsivelaki, the devastation in her home country of Greece was far worse than she had imagined. "This is a terrible catastrophe," said Katsivelaki, "I saw villages where there was nothing, nothing left, no homes, no olive groves, nothing." Katsivelaki, Head of Office in Athens for the humanitarian aid organization International Orthodox Christian Charities (IOCC Greece), was conducting a needs assessment in the western province of Ileias in the Peloponnese.
"IOCC's response to the crisis is a pan-Orthodox expression of hope to the victims," says IOCC Executive Director and CEO Constantine M. Triantafilou. "The organization is addressing emergency needs, such as providing feed for livestock, with an eye towards Greece's long-term need to rebuild its agricultural sector," he continued. Officials estimate that 500,000 acres (an area the size of Rhode Island) of forests and olive groves have been destroyed since the onset of the fires on August 24.
IOCC is budgeting an initial $75,000 for immediate needs and is sending a team of Orthodox priests from its Emergency Response Program to conduct trauma counseling. The priests are experienced in trauma counseling and have worked on IOCC projects involving Hurricane Katrina and 9/11. IOCC is coordinating its work in Greece with local municipalities and the Orthodox Church.
According to Katsivelaki, who toured the communities of Zaharo, Andritsena, Olympia, Krestena and Pirgos, the most immediate need for villagers now that the fires are abating is how to manage the next day without water, electricity, and food to feed their livestock.
IOCC, founded in 1992 as the official humanitarian aid agency of the Standing Conference of Canonical Orthodox Bishops in the Americas (SCOBA), has implemented over $250 million in relief and development programs in 33 countries around the world.
To help in providing emergency relief, call IOCC's donation hotline toll-free at 1-877-803-4622, click here to donate on-line, or mail a check or money order payable to "IOCC" and write "Greece Fires" in the memo line to: IOCC, P.O. Box 17398, Baltimore, Md. 21297-0429.
###