IOCC Study Visitors Witness Rebirth of Post-War Bosnia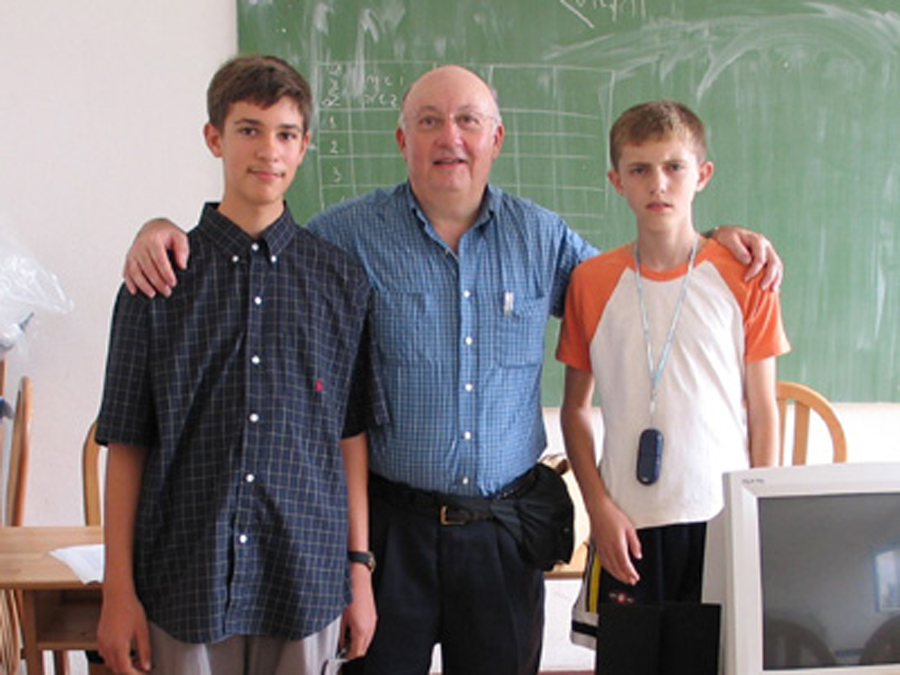 Banja Luka, Bosnia-Herzegovina (September 23, 2004) — Fr. Marc Vranes of Bristol, Conn., remembers the eyes most of all.
Traveling in Bosnia-Herzegovina with International Orthodox Christian Charities (IOCC), the American priest witnessed a war-torn land in the process of rebirth. "I looked into the eyes of people, and what I saw was hope," he said, "that which comes from the work which IOCC so passionately desires to do throughout the world."
Fr. Vranes, pastor of Holy Trinity Orthodox Church in Willimantic, Conn., was one of 14 people who recently participated in IOCC's first-ever study tour. The Americans, including five Orthodox priests and four IOCC board members, spent Aug. 30-Sept. 7 in Banja Luka and northwest Bosnia as part of a special visit to learn more about the humanitarian work of IOCC.
A small Balkan country that was once part of Yugoslavia, Bosnia was torn apart by war from 1992-1995. The war caused the deaths of 250,000 people and displaced an estimated 2 million people, many of whom have not yet returned to their homes.
IOCC, a humanitarian aid agency of Orthodox Christians, has been active in Bosnia and other parts of the former Yugoslavia since 1992. IOCC responded during the war with life-sustaining assistance and continues to help people trying to return to their homes.
Since 1997, IOCC and its partners have facilitated the return of more than 2,100 refugee families to their pre-war homes in Bosnia and rebuilt more than 686 war-damaged houses.
"The people of Bosnia are very strong, proud and persevering," said Mitzi Theo, a study visitor from Shreveport, La. "They have lived hard lives, losing everything in the war, but they do not want a handout. IOCC has allowed them to retain their dignity by offering them a 'hand up.' "
The study tour included visits with beneficiaries, IOCC staff, Orthodox Church clerics and local leaders.
"It was a wonderful experience for me to witness the sharing between the visitors, IOCC staff and local partners," said Executive Director Constantine M. Triantafilou, IOCC's Yugoslavia country representative during the Bosnian war. "The trip was reflective of what IOCC represents – people helping people."
Since 1992, IOCC has delivered $58 million in humanitarian assistance to people of all ethnic backgrounds in the former Yugoslavia. In Bosnia, IOCC has worked to repair war-damaged homes and community infrastructure, and to help people rebuild their lives through agricultural, economic and civil society development programs.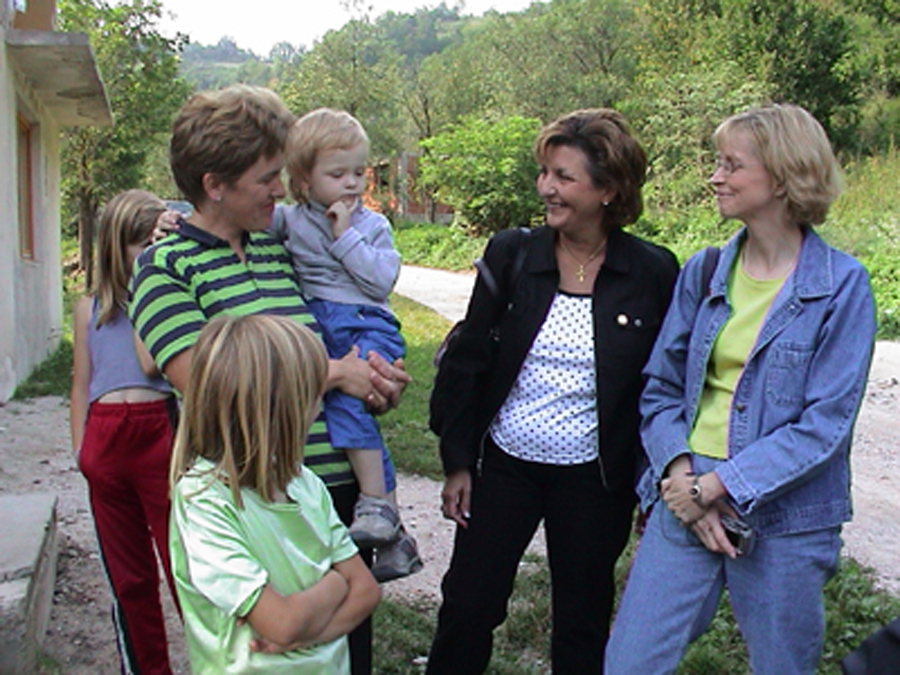 The study visitors began their seven-day trip with a tour of IOCC's office in Banja Luka. Among the many IOCC project sites they visited were Mrkonic Grad and Majdan in northwest Bosnia.
In Mrkonic Grad, the group met two families who have taken out loans from IOCC's micro-credit program to start up or expand commercial dairy farming operations.
In Majdan, the group met with two families who have returned to their pre-war homes after more than six years of displacement. Through IOCC assistance, their homes were made habitable again. The group learned that IOCC will reconnect one of the houses to electricity in the coming weeks.
During their travels, the IOCC study visitors were accompanied by Fr. Irinej Dobrijevic, consultant to His Holiness Patriarch Pavle and the Holy Synod of Bishops, and Princess Linda Karageorgevich of the Serbian royal family.
On Sunday, September 5, the visitors attended a Hierarchical Divine Liturgy celebrated by Fr. Irinej and the study tour priests. Previously, they were received by His Grace Bishop Chrysostom of Bihac and Petrovac.
IOCC currently is implementing an $8.7 million project of agricultural development, micro-credit lending and civil-society building in Bosnia in partnership with the U.S. Department of Agriculture and the University of Maryland.
###