IOCC Supports Effort to Stem Alcohol Abuse in Alaska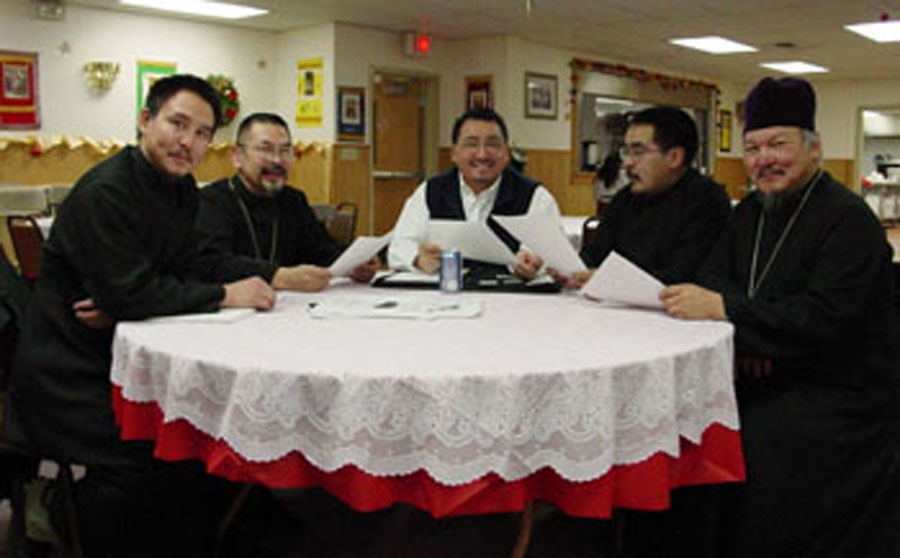 Baltimore, MD (January 29, 2003) — The U.S. Program of International Orthodox Christian Charities (IOCC) is getting behind an effort to address the "scourge" of alcohol abuse in Alaskan communities.
The program, launched by the Russian Orthodox Diocese of Sitka and Alaska, calls for the training of fourth-year seminarians in substance abuse counseling. IOCC's support will build the capacity of the diocese and St. Herman's Orthodox Theological Seminary in Kodiak, Alaska, to combat the problem of alcohol abuse.
"Substance abuse is a widespread problem for both the native and non-native people of Alaska which the Church confronts daily," said His Grace Bishop Nikolai of the Diocese of Alaska. "Last year, we extended our seminary program and further developed the capacity of Orthodox Christians in Alaska to undertake effective and meaningful action against this cause of suffering."
St. Herman's Seminary has contracted with Joseph Lind of the South Central Foundation in Anchorage, one of the largest native health corporations in Alaska, to provide the training. IOCC's support will help pay for the training.
Wherever it works, whether in Alaska or Africa, IOCC seeks to build the capacity of local organizations to address local problems. One of the priorities of the U.S. Program is to identify and strengthen domestic Orthodox initiatives, making them sustainable over the long term, said U.S. Program Director Robert Pianka.
"This is an example of how IOCC's U.S. Program applies in the United States the skills it honed over 10 years of working overseas," Pianka said.
"Through the Orthodox institutions and faithful in Alaska, we can respond to the call to help people in need," he added. "We are obliged to build an effective, permanent capacity against this scourge, and we urge all Orthodox to join this partnership."
With the training, and eventual certification, priests will be able to offer professional substance abuse counseling in rural communities that are otherwise outside the reach of treatment programs. The Diocese of Alaska, part of the Orthodox Church in America, has 87 churches and chapels served by 25 priests, and covers 586,000 square miles.
Orthodox priests are uniquely positioned to reach and work productively with the large, isolated population of Alaskans in need of drug and alcohol treatment, said Mary Ann Khoury, author of an IOCC needs-assessment in Alaska.
"The native clergy really need to have this training so they can work with the people in the community, Orthodox and non-Orthodox," said Ms. Khoury, president of the DUI Victim Center in Wichita, Kan. "Substance abuse is just a huge need, and (the clergy) would be very crucial player in the treatment of the problem."
According to a recent study by the Alaska Division of Alcoholism and Drug Abuse, Alaska has more alcohol-related deaths per capita than any other U.S. state. The study found that 9.7 percent of adult Alaska residents were dependent on alcohol, and another 4.1 percent were diagnosed as alcohol abusers. Among the obstacles to treatment cited by abusers was the lack of nearby treatment facilities.
Nor are Orthodox Christians, who constitute 37.5 percent of the Native Alaskan population, immune to the problem. In February 2001, for example, the Diocese of Alaska reported 37 alcohol-related deaths.
The fourth-year seminarians will receive their training in Anchorage, where they can engage in field work with hospitals, prisons and missions accessible from Anchorage. The goal of the program is for seminarians to obtain certification as substance abuse counselors, which they can use over the course of their careers as priests.
In addition to enabling the training, IOCC is seeking grant funding to build on this year's efforts, Pianka said.
Founded in 1992, IOCC is the official humanitarian aid agency of Orthodox Christians. In just 10 years, IOCC has delivered more than $140 million in relief and development programs in 21 countries.
###