IOCC to Distribute Blankets for Russia's Neediest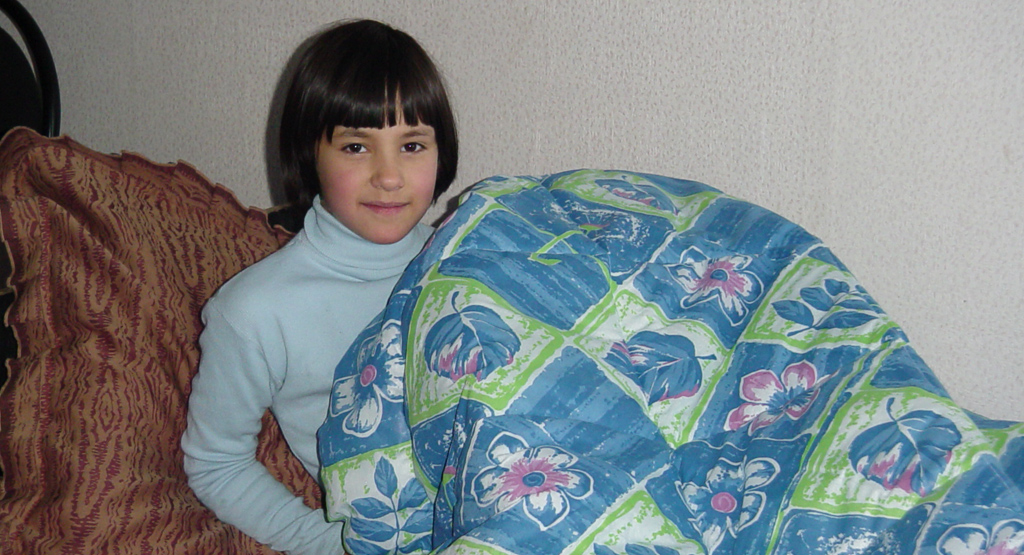 Baltimore, MD (May 1, 2003) — Russian winters are notoriously long and harsh. Sustained periods of temperatures below zero are not uncommon. Each year, hundreds of people in the Russian Federation die from hypothermia, and thousands more must be treated.
In preparation for next winter, International Orthodox Christian Charities (IOCC), in partnership with the Russian Orthodox Church, will distribute thousands of winter blankets to some of the neediest institutions in the Russian Federation, including hospitals, orphanages and homeless shelters.
The project is part of IOCC's ongoing effort, since 1992, to meet the most basic needs of vulnerable Russians, and will immediately help those facing the extreme cold of winter. These physically and economically vulnerable people often live in substandard dwellings, cannot afford to buy heating oil or other fuel, and are often the victims of heat and power shutdowns by authorities.
IOCC implemented a similar program, even larger in scope, in the Republic of Georgia from 1995 to 2000. During that time, about 40,000 blankets and 10,000 mattresses were made and distributed to vulnerable Georgians.
In the Russia project, IOCC will purchase the blankets locally with funding from Church World Service and will ensure their distribution to institutions and individuals through the Russian Orthodox Church. Fourteen dioceses will be included in the blanket distribution project.
The Church's Department of Church Charity and Social Services has access to thousands of shelters, soup kitchens, orphanages and other institutions, through which IOCC is able to reach the needy. In the blanket project, IOCC will use these networks to identify and reach those in need of blankets to help ward off the cold.
Factors contributing to the hypothermia problem include homelessness, alcoholism, improper insulation in homes and unreliable public heating utilities.
According to news reports, the Moscow Ambulance Service responded to 190 fatal hypothermia cases in 2001. Nearly 2,000 people were hospitalized with hypothermia during the same time period.
The Russian Emergency Situations Ministry reported that, in mid-January 2003, nearly 30,000 people were without heat. Russian news media showed the interior walls of buildings coated with ice and residents struggling to stay warm by bundling up and huddling around electric heaters.
IOCC has been active in the Russian Federation since 1992, working to address the food and material needs of orphanages, homes for the elderly and other institutions. To date, more than $60 million in humanitarian assistance projects have been implemented throughout the Russian Federation.
IOCC is the official humanitarian aid agency of Orthodox Christians. In just 10 years, IOCC has delivered more than $160 million in humanitarian assistance in 21 countries.
###