IOCC to Strengthen Church's Relief Efforts in Argentina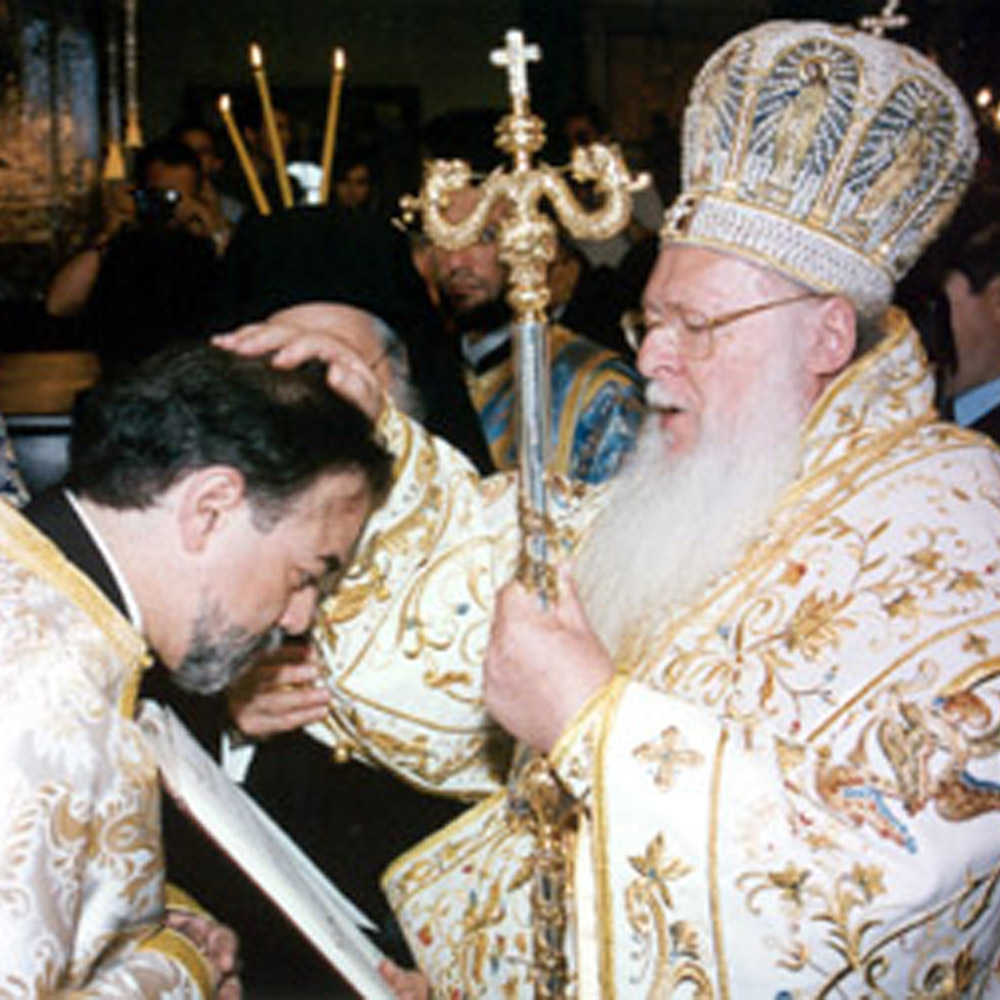 Buenos Aires, Argentina (April 1, 2003) — The Greek Orthodox Metropolitanate of South America, in cooperation with International Orthodox Christian Charities (IOCC), is opening a humanitarian office to meet the growing social needs in Argentina.
The economic crisis that hit Argentina in late 2001 and early 2002 has had a devastating effect on this once-prosperous country. As a result, His Eminence Metropolitan Tarasios of the Metropolitanate of South America has asked for IOCC's help in establishing a humanitarian office, so the Orthodox Church can more effectively respond to the need.
Jose Quinonez, IOCC's head of new program development and emergency response, recently met with Metropolitan Tarasios in Buenos Aires. The visit was in response to an appeal for help from Metropolitan Tarasios.
"In Argentina, there are many families who are hungry or at the door of death," His Eminence said. "The Orthodox Church needs to be an active participant in bringing health and wholeness to the suffering people of Argentina."
Quinonez said the situation continues to worsen. "Three years ago, 24 percent of the people in Argentina were living below the poverty line. Today, 53 percent are living below the poverty line," he said. "The economic crisis of a year ago eliminated the middle class and broadened the gap between the haves and the have-nots." Unemployment in Argentina has reached 21 percent.
Because the social safety net in Argentina is minimal, it is up to church-based and other private organizations to help vulnerable children and their families, Quinonez said. Some of the biggest needs include basic food staples and medicines, he said.
IOCC, the official humanitarian aid agency of Orthodox Christians, will provide the Metropolitanate with technical assistance for the start-up of its humanitarian office, as well as partnering with the office once it is operational, Quinonez said.
"Everything we do would be with the church agency that we would help form. One thing we can do is teach them how to be a reliable organization in a country where the people have lost faith in institutions," he said. "There is a higher level of trust in faith-based organizations, and that is a great opportunity for the Orthodox Church."
This is IOCC's latest effort — and its first in South America — to build the humanitarian capacity of the Orthodox Church worldwide.
In countries such as Serbia-Montenegro and the Republic of Georgia, IOCC has been instrumental in supporting church-based humanitarian offices. In countries such as Romania, Albania and Ethiopia, IOCC has pursued partnerships with church-based organizations that provide humanitarian assistance.
Quinonez said one area of need in Argentina is early childhood nutrition. IOCC and the Orthodox Church could partner to help preschools that have lost their government funding for school lunches. One proposal calls for the development of organic, community gardens that schools can use to grow their own food.
The Argentina-based humanitarian office is expected to be operational sometime this summer.
Founded in 1992, IOCC has delivered more than $160 million in relief and development programs in 21 countries. For more information about IOCC's programs and partnerships, please visit www.iocc.org or call toll-free 1-877-803-4622.
###