IOCC's HIV/AIDS Program for Ethiopia to Receive $8 Million Extension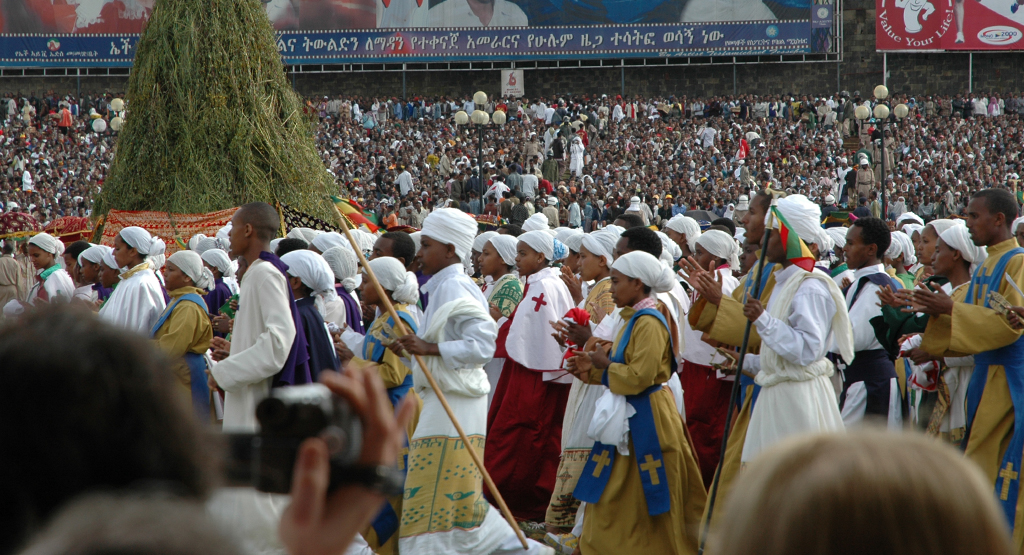 Baltimore, MD (October 16, 2007) — Working towards significantly reducing the transmission rate of HIV/AIDS in Ethiopia, International Orthodox Christian Charities (IOCC) was recently awarded a $7.8 million contract by the United States Agency for International Development (USAID) to expand its current awareness and prevention training program in Ethiopia through the year 2011. The extension will allow IOCC to expand its current program from 20 to 30 dioceses of the Ethiopian Orthodox Church, IOCC's implementing partner, thereby reaching many more Ethiopians with prevention messages. Since 2004, IOCC's HIV/AIDS program in Ethiopia has reached nearly 7 million Ethiopians with prevention training.
"Our aim is to reduce dramatically the impact of the pandemic and to leave a solid infrastructure for the Ethiopian Orthodox Church to continue the prevention and care work beyond the foreign assistance currently making it possible" says Tom Kivlan, IOCC's Head of Office for Ethiopia.
The extension will allow IOCC to expand every component of the current program. In the area of Peer Education, more Ethiopian youth will be taught in Sunday Schools and at rallies the values of abstinence before marriage and faithfulness to one partner within marriage. Special emphasis will be on the vulnerability of young girls.
For the Orphan and Vulnerable Children component, which has assisted more than 14,000 orphans since 2005 that have been affected by HIV/AIDS, IOCC will increase its focus on psycho-social counseling as well as continuing to provide food, clothing and medical assistance. For the program component that assists people living with AIDS, there will be more start-up capital for small businesses, and more assistance to promote faster recovery for those who are bedridden.
According to Kivlan, IOCC's work in combating stigma and discrimination against HIV/AIDS sufferers is one of the program's most dramatic achievements. "We now have a solid cadre of people living with AIDS who want to give public testimony so that others will avoid getting the disease," says Kivlan. This was unthinkable in Ethiopia just three to four years ago because of the stigma associated with the disease. Kivlan attributes this change to the dramatic way that antiretroviral drug therapy has helped those who were bedridden to return to work.
IOCC, founded in 1992 as the official humanitarian aid agency of the Standing Conference of Canonical Orthodox Bishops in the Americas (SCOBA), has implemented over $250 million in relief and development programs in 33 countries around the world.
###