Leadership 100 Grant to Support IOCC Humanitarian Work in US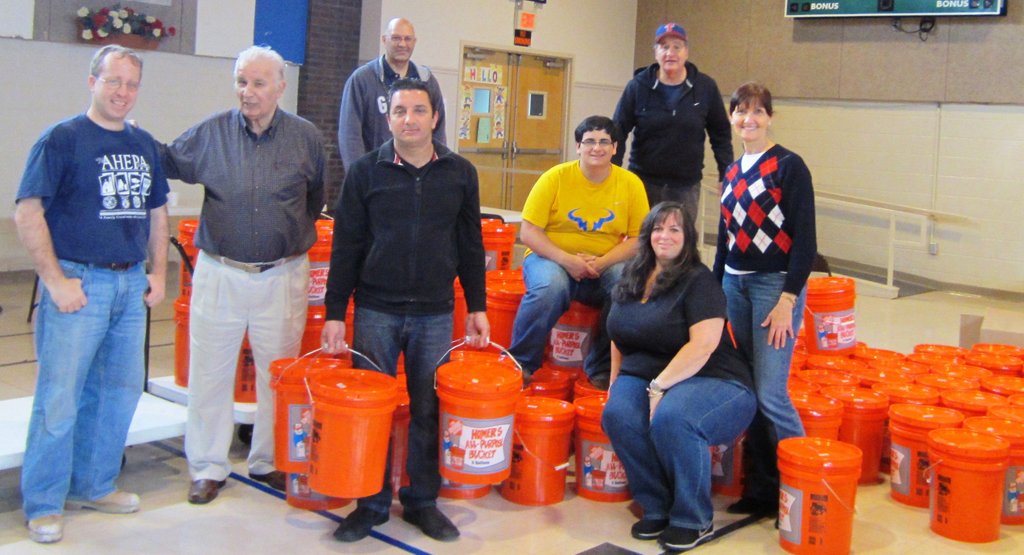 Baltimore, MD (March 20, 2013) — The Archbishop Iakovos Leadership 100 Endowment Fund announced its support for International Orthodox Christian Charities' (IOCC) efforts to strengthen the ability of the US Orthodox community to respond to future disasters and needs within the country. The grant of more than $178,000 over two years will fund the expansion of the Emergency Response Network (ERN), part of the national Orthodox Community Action Network (Orthodox CAN!) which promotes volunteerism across all age groups of Orthodox Christians in this country.
While most of IOCC's humanitarian assistance has gone to countries outside the United States, acute disasters – beginning with the events of September 11 – led to the establishment of a network of Orthodox Christian clergy and laity trained in disaster response as the first phase of establishing Orthodox CAN! The ERN, also known as the "Orthodox Frontline", is comprised of highly trained, credentialed and experienced emergency response personnel who nimbly assist communities and Orthodox parishioners in times of crisis. All have undergone hours of special disaster training, and many already have field experience as former firefighters, police, paramedics, retired military or professionally trained counselors and therapists. Since its creation, the ERN has been deployed to natural disasters like Hurricane Katrina and Superstorm Sandy, as well as to man-made tragedies like the Virginia Tech University and Sandy Hook Elementary school shootings.
"Leadership 100 generously supported our initial US efforts and with this new grant we will be able to have 100 trained Orthodox Christian clergy and laity prepared to respond to disasters in the United States," said IOCC US Country Representative Dan Christopulos. "Through Leadership 100's continued support, IOCC is able to build on this success by nurturing and activating the Orthodox Christian value of philanthropy."
The backbone of such efforts, and of IOCC's US Program, is volunteerism. Along with the establishment of the ERN, IOCC has also provided more than 700 volunteers and thousands of man-hours since 2005 to help families devastated by hurricanes rebuild their lives by building new homes or providing critical repairs to storm-damaged homes. IOCC currently has nine volunteer builds slated for this spring and summer. www.iocc.org/actionteams
###
IOCC is the official humanitarian aid agency of the Assembly of Canonical Orthodox Bishops of the United States of America. Since its inception in 1992, IOCC has delivered more than $400 million in relief and development programs to families and communities in 50 countries. IOCC is a member of the ACT Alliance, a global coalition of more than 130 churches and agencies engaged in development, humanitarian assistance and advocacy.