Malnourished Syrian Refugee Children Bear the Toll of Conflict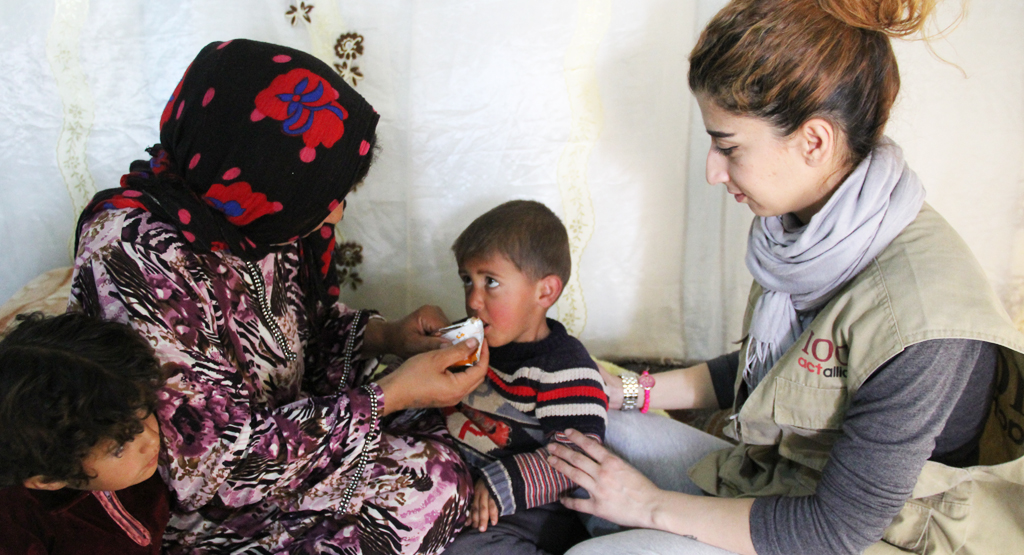 Baltimore, MD (July 14, 2014) — The parents of two-and-a-half year-old Mataab fled with the young boy and his six siblings from the war-torn Syrian town of Aleppo to Lebanon in January 2014. Despite living in a warzone, Mataab was a healthy boy in Syria. But soon after he and his family settled into a makeshift tent in Lebanon's Bekaa Valley, Mataab fell ill. His mother, Kamila, blames the poor living conditions in the settlement, noting that their tent offers little protection against the cold wind and rain and that the children have no place to play but in the waste-filled ditches and fields that surround them.
"He was sick for over a month with fever and diarrhea. He was crying all the time and he lost his appetite," his mother says. As a result of Mataab's protracted illness, the young boy became malnourished. Fortunately, IOCC was able to diagnose Mataab with malnutrition early on and began treating him immediately. After just a few weeks of treatment with a highly enriched, ready-to-use therapeutic food, Mataab has improved and is no longer malnourished.
Since January, IOCC has screened more than 13,000 Syrian refugee children for malnutrition and provided treatment to those in need of emergency nutrition. IOCC's health workers are also taking preventive measures with new mothers like Kamila by counseling them on the importance of emergency nutrition and breastfeeding for their young children.
###