Matching Grant Increased for IOCC Projects in Kosovo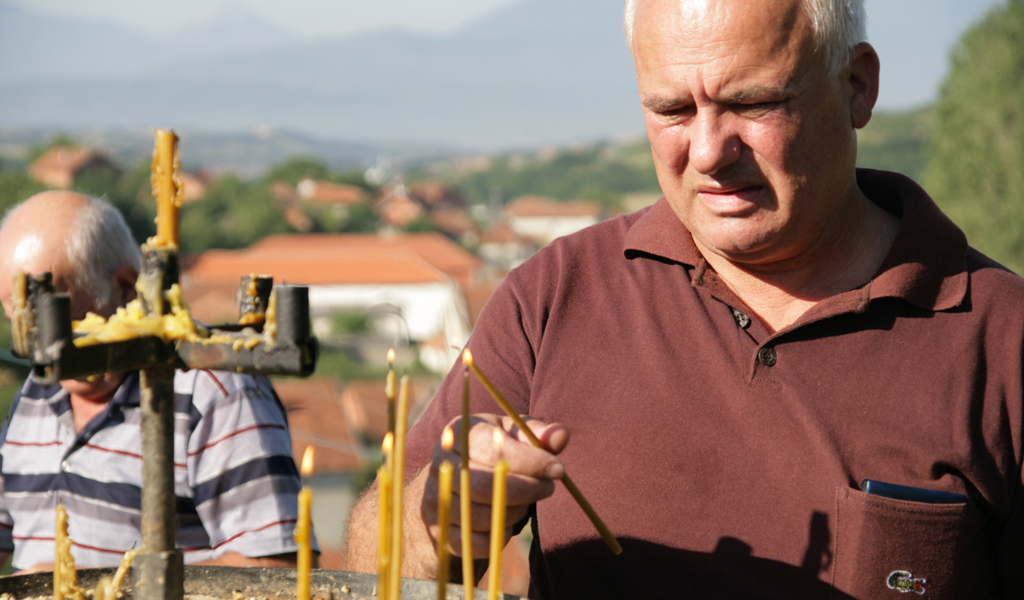 Baltimore, MD (August 1, 2008) — A matching gift fund first announced last month by International Orthodox Christian Charities (IOCC) for aid projects in Kosovo has increased through a gift of $50,000 by His Grace IRINEJ (Dobrijevic), Bishop of Australia and New Zealand of the Serbian Orthodox Church. The gift brings the total matching funds available for projects in Kosovo to $100,000.
"Bishop Irinej has been a faithful advocate for the needs of the Serbian people and especially the suffering people in Kosovo," said Constantine M. Triantafilou, IOCC's executive director and CEO. "The expansion of this matching gift fund for Kosovo is a tremendous opportunity for IOCC and its supporters to move significantly closer to our goal of providing critical programs for families to secure a brighter future."
Each dollar contributed to IOCC Kosovo projects up to $100,000 will be matched by The John G. Rangos Sr. Family Charitable Foundation and Bishop Irinej. The funding will allow IOCC to expand efforts to provide educational programs, sustainable agricultural training and other projects that provide employment and stimulate wider regional cooperation. All funding received will go toward IOCC's broader goal of providing half a million dollars in assistance to Kosovo and for aid to some of the approximately 225,000 people who remain displaced from the region.
The $50,000 gift donated by John G. Rangos, a founder of IOCC and past board chairman, was made in memory of George P. Kokalis, a prominent member of the Greek Orthodox Archdiocese of America and a friend to IOCC.
To help in providing assistance to families in Kosovo and the Balkans, visit www.iocc.org, call IOCC toll free at 1-877-803-4622, or mail a check or money order payable to "IOCC" and write "Kosovo" in the memo line to: IOCC, P.O. Box 17398, Baltimore, Md. 21297-0429.
IOCC, founded in 1992 as the official humanitarian aid agency of the Standing Conference of Canonical Orthodox Bishops in the Americas (SCOBA), has implemented over $275 million in relief and development programs in 33 countries around the world.
###