NBA Star, IOCC Team up to Give Children 'Winning' Season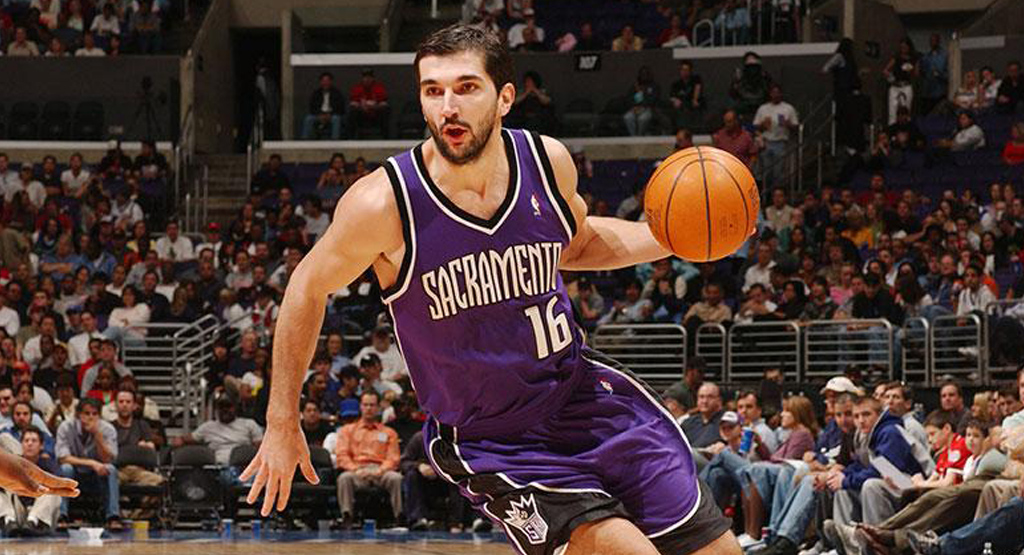 Baltimore, MD (February 10, 2004) — Sacramento Kings star forward Peja Stojakovic knows something about winning seasons. Now he and International Orthodox Christian Charities (IOCC) are teaming up to help children in Serbia and Montenegro have a winning winter season.
One of the National Basketball Association's leading scorers, Stojakovic recently joined with IOCC, the humanitarian aid agency of Orthodox Christians, to give 450 displaced children in Serbia and Montenegro new sets of winter clothing, including wool socks, coats, hats and scarves.
The Peja Stojakovic Children's Foundation held its first-ever "Winter Warm-Up Drive" in January to support the project. Organizers hope to make it an annual event.
Clothing donated at the event will go to children's charities in the Sacramento, Calif., area, while the foundation will work with IOCC to distribute clothing to suffering children in the Balkans.
This winning team matches Stojakovic's talents on the basketball court and his desire to help children with IOCC and its experience responding to the needs of children around the world.
IOCC and its local partners will begin distributing the clothing to children living in refugee shelters in Belgrade and Nis, Serbia, on Friday, Feb. 13.
Largely forgotten by the world, more than 500,000 people displaced by the 1990s wars in the former Yugoslavia continue to live in Serbia, Stojakovic's homeland. Of the refugees and displaced persons living there, an estimated 45,000 still reside in refugee shelters.
Since 1992, IOCC has provided more than $57 million in humanitarian assistance in the former Yugoslavia, including vocational training, agricultural programs, shelter repairs, social services, job creation, small-business loans, and dental hygiene.
###