NBA's Vladimir Radmanović Provides Life Skills Training for Serbia's At-Risk Youth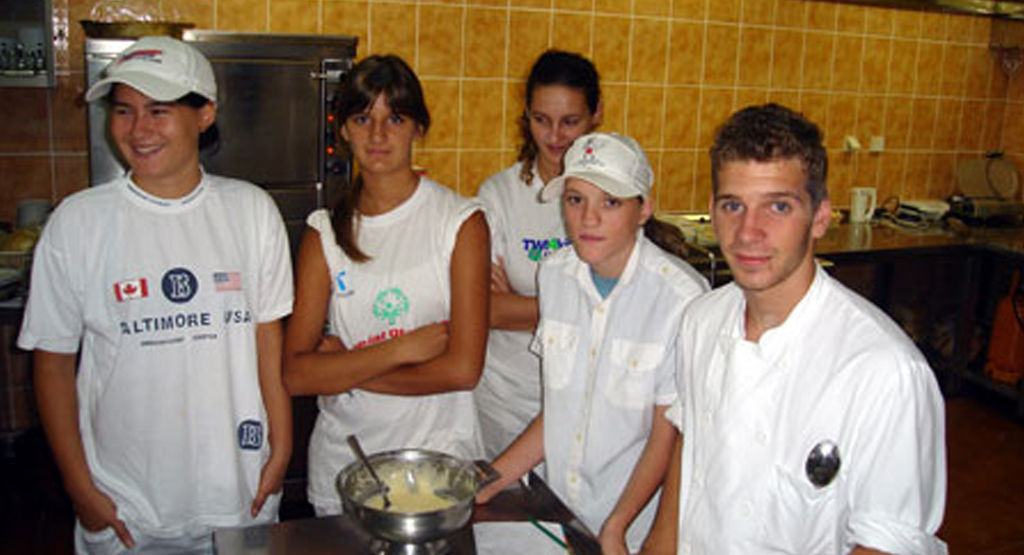 Baltimore, MD (October 30, 2007) — Los Angeles Lakers Forward Vladimir Radmanovic will fund an innovative program with International Orthodox Christian Charities (IOCC) to provide job skills training for at-risk youth in Serbia. The program, valued at over $660,000, will provide skills training in the culinary arts, agricultural production and commercial laundry work at an orphanage and a specialized institution for children and youth living with disabilities. The project will also provide 15,000 baby, school, and health kits to several orphanages and children's health institutions throughout Serbia.
Radmanovic, born in Trebinje, Yugoslavia (now Bosnia-Herzegovina), announced his support for the project, saying, "Life is difficult enough if you have grown up as an orphan in an institution. You should not have to face more obstacles as you try to enter the world as an adult without the means to support yourself. I'm glad to help the young people of Serbia and to do it through IOCC, a well respected humanitarian organization in Serbia and Montenegro."
IOCC will create a "culinary academy" at the Zvečanska Orphanage in Belgrade. Goran Milić, a native of Herceg Novi in Montenegro and owner of the Italian restaurant Divino in Los Angeles, and other culinary experts will conduct the training at the academy. Milić, whose mother worked with children in Mladost, Montenegro's only orphanage, grew up with a keen awareness of the obstacles faced by children in such institutions. This program will give the youth of Zvečanska the skills needed to meet the growing demand for culinary and gastronomy specialists in restaurants and hotels in Belgrade and elsewhere.
IOCC will also construct a laundry training/commercial center at Zvečanska to train youth in a profitable and marketable skill that will secure them with future employment. About 20-25 youth will receive training in the first year in all processes for making a laundromat financially sustainable. Proceeds of the endeavor will further benefit the youth living at the facility.
A home for children and youth with disabilities in Veternik, in Novi Sad, will benefit from the program through the construction of two greenhouses for vegetable production. The greenhouses will enhance the nutritional offerings of the facility and will provide occupational therapy for at least 100 residents of this institution.
Radmanovic's support for the IOCC project comes just weeks after making a contribution to fellow Serbian basketball star Vlade Divac's "You Can Too" Campaign in Serbia to help refugees and displaced persons return to their homes.
IOCC, founded in 1992 as the official humanitarian aid agency of the Standing Conference of Canonical Orthodox Bishops in the Americas (SCOBA), has implemented over $250 million in relief and development programs in 33 countries around the world. Since 1992, IOCC has provided more than $75 million dollars in relief and development assistance to areas of the former Yugoslavia.
###