New Access to Medical Care for Ethiopians
IOCC Announces the Completion of a Medical Clinic in Ethiopia's Western Highlands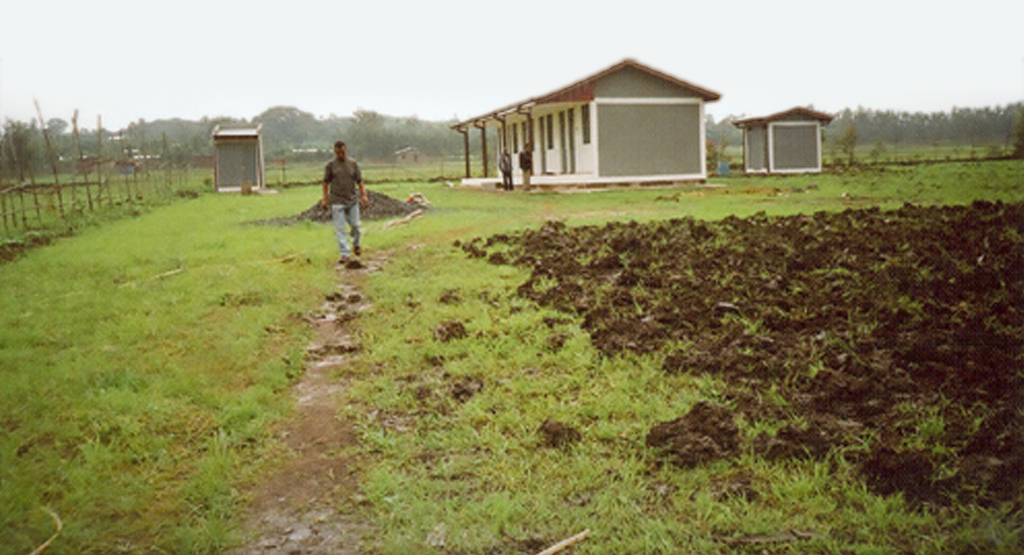 Addis Ababa (July 25, 2007) — Modern medical care for expectant mothers is nonexistent in many parts of Africa. But the residents of Woliso, Ethiopia will now be able to receive such care along with preventive medicine for malaria, typhoid, dysentery, and other common African ailments. International Orthodox Christian Charities (IOCC), the Baltimore-based humanitarian aid organization for Orthodox Christians, has just completed the construction of a free medical clinic in Woliso, a western highlands town 77 miles from the capital city of Addis Ababa with a population of about 37,000.
The medical clinic, whose construction was funded by the Greek Orthodox Ladies Philoptochos Society and a group of private donors, will have a fulltime staff of one physician, two nurses and one lab technician. While the town has a hospital, it is overburdened providing medical services not only to Woliso but also to the surrounding villages. "We are expecting this clinic to receive hundreds of patients every day because the clinic will mean access to medical assistance for people — particularly children — who have no access for basic medical problems," said IOCC Head of Office Thomas Kivlan.
Children will be treated for common illnesses such as diarrhea and parasites caused primarily by poor hygienic conditions. The clinic will also offer workshops for mothers to improve their families' sanitary habits. "I am thankful to God that I was able to be part of this project which will positively impact the lives of so many children," says His Grace ANDONIOS, Bishop of Phasiane and Director of the Department of Philanthropy at the Greek Orthodox Archdiocese of America. "I am deeply grateful to Philoptochos and those individuals who generously responded to this need, and I hope that this will be the first of many projects we do on the African continent," he continued. It was on a previous trip to Ethiopia that Bishop ANDONIOS saw first hand IOCC's extensive USAID-funded program to educate Ethiopians in the prevention of HIV/AIDS.
IOCC, founded in 1992 as the official humanitarian aid agency of the Standing Conference of Canonical Orthodox Bishops in the Americas (SCOBA), has implemented over $250 million in relief and development programs in 33 countries around the world.
###