New Grant Broadens Romanian Orthodox Church's Social Service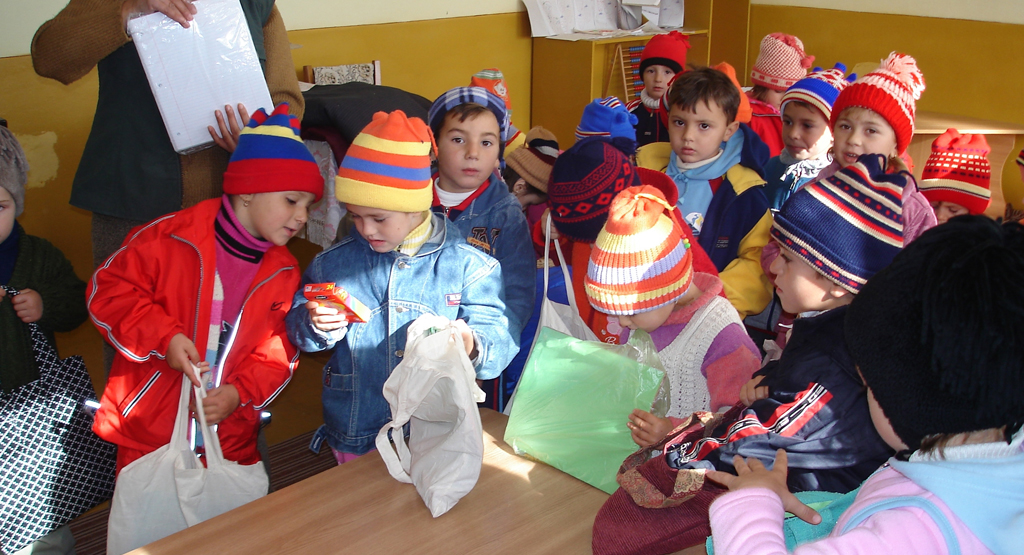 Baltimore, MD (June 29, 2009) — International Orthodox Christian Charities (IOCC) is launching a new program to increase the capacity of the Romanian Orthodox Church to effectively help Romanian communities achieve economic sustainability and overcome severe social issues. The new program is made possible through a $1.6 million grant from the Romanian Ministry of Labor, Family and Equal Opportunity and the European Union.
Romania, one of the newest members of the European Union, has tremendous human and natural resources, though it lags far behind the rest of Europe in jobs and income level. Access to healthcare is inadequate in many rural areas. The two-year program will help the Church become a key player in providing social services and in creating new jobs and improving education and health care.
"Our continuing collaboration with the Patriarchate of Romania has risen to a new level with the inauguration of this grant to further strengthen the capacity of the Church to offer social services benefitting all Romanians," said Constantine M. Triantafilou, IOCC Executive Director and CEO. "The power of this partnership lies in developing systems and capacities based entirely upon local realities, needs, and resources," he continued.
IOCC is well experienced in assisting the Romanian Orthodox Church to be an agent for social change. Since 2005, over 2 million Romanians have been educated in the prevention of HIV/AIDS and family violence through a program that IOCC implemented with funding from the United States Agency for International Development (USAID). IOCC trained project coordinators who in turn trained over 1,200 priests and almost 1,000 religion teachers to reach youth and families with prevention strategies.
You can help IOCC broaden the capacity of the Romanian Orthodox Church to reach the most vulnerable members of Romanian society by supporting this project. Visit www.iocc.org, call IOCC toll free at 1-877-803-4622, or mail a check or money order payable to "IOCC" and write "Romania" in the memo line to: IOCC, P.O. Box 17398, Baltimore, Md. 21297-0429.
IOCC, founded in 1992 as the official humanitarian aid agency of the Standing Conference of Canonical Orthodox Bishops in the Americas (SCOBA), has implemented over $300 million in relief and development programs in more than 33 countries around the world. It opened an office in Romania in 2000 to launch a number of emergency and development projects benefitting the nation's at-risk families and children.
Media contact: Rada K. Tierney, IOCC Media Relations, 443-823-3489, rtierney@iocc.org
###