New IOCC Prayer Journal Offers Way for Kids to Help Kids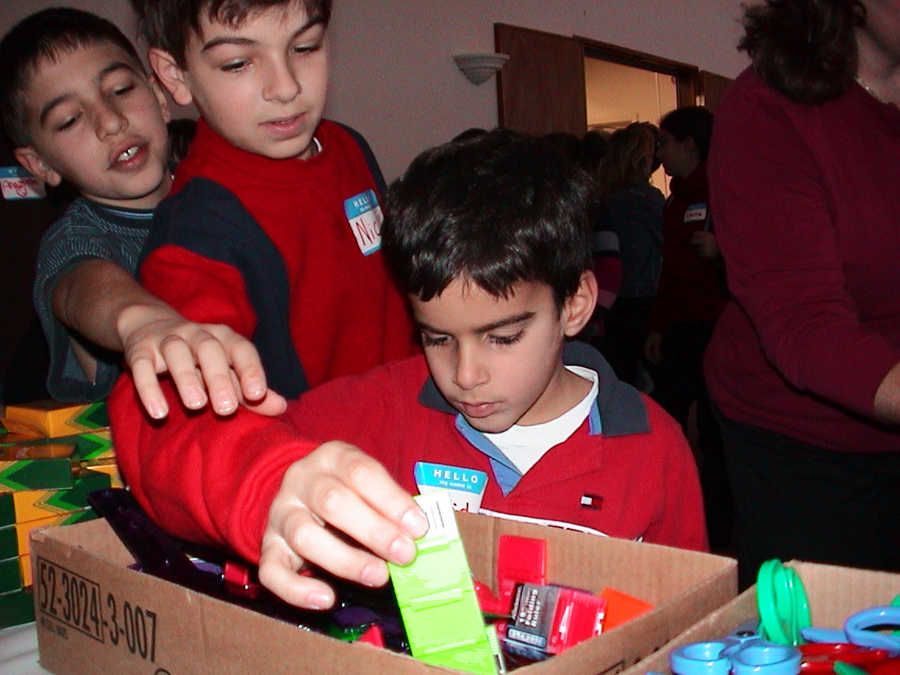 Baltimore, MD (September 22, 2004) — Last year, seven church-school students from St. Andrew Greek Orthodox Church in Lubbock, Texas, used the IOCC children's prayer journal to learn about children in need around the world.
Then they went a step further: They held a fund-raiser and raised $225 for International Orthodox Christian Charities (IOCC).
In Philadelphia, 60 Orthodox children from seven parishes gathered to do the school kit activity featured in the IOCC prayer journal. They assembled 200 school-supply kits for children in other countries.
Those are just two examples of how Orthodox children in the United States used the prayer journal in 2003-2004. As a result of the journal's school kit activity, IOCC and its partner, Church World Service, distributed 18,000 school-supply kits to children in need.
Now IOCC is producing a second edition of the popular prayer journal, just in time for the new church-school year. All 25,000 copies of the first edition were distributed within months of its release.
"IOCC's prayer journal introduces our young people to the work of IOCC and offers a concrete way that they can participate, whether within a church school class or youth group, or as an individual," said Phyllis Meshel Onest, director of religious education for the Greek Orthodox Metropolis of Pittsburgh.
Titled "My Prayer Journal," the colorful, 32-page book is designed to encourage children in their prayer life as they learn about children around the world. Each month features a different country where IOCC, a humanitarian aid agency of Orthodox Christians, is helping people in need.
Along with information about each country, the book contains Bible verses, quotes from the Church Fathers, excerpts from the Divine Liturgy, suggested prayers, activities and facts. Space is provided for children to write in their prayer requests and things for which they are thankful.
The journal is endorsed by IOCC's parent organization, the Standing Conference of Canonical Orthodox Bishops in the Americas (SCOBA). An online version that supplements the material in the print version can be found at www.iocc.org/kids.
This year's prayer journal was underwritten by the Behrakis Family Foundation and Sam, Victoria, Stephen, Peter and Breck Souvall.
To order individual copies, go online at www.iocc.org/journal. For parish orders, contact the Department of Religious Education of the Greek Orthodox Archdiocese toll-free at 1-800-566-1088. The prayer journal is free, but shipping charges may apply.
###