New Schools a Bridge to Future for Uganda Orphans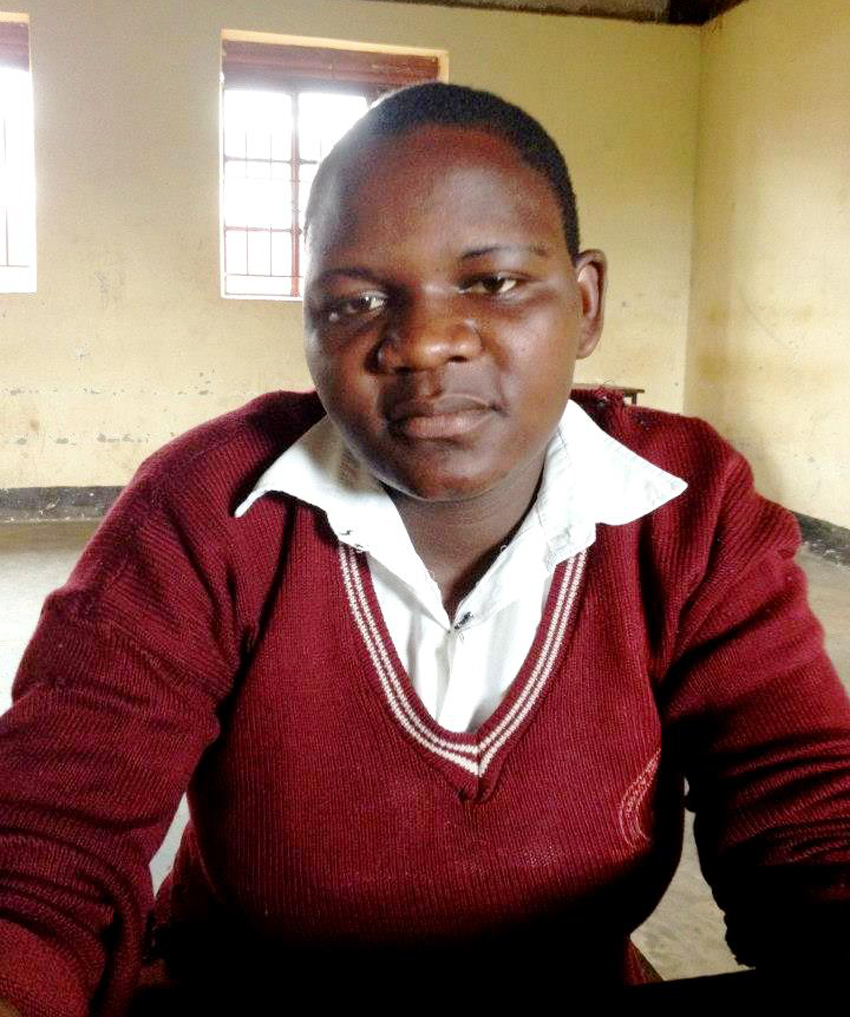 Baltimore, MD (February 1, 2013) — Nabulungi is a soft-spoken sixteen-year-old girl who was faced with taking on the role of mother to her five brothers and sisters after losing both of their parents. Her only hope at providing for her siblings was to get an education to improve her job prospects and her family's future. But for vulnerable children like Nabulungi and her siblings, the opportunities for participating in secondary school in Uganda are limited. Although most of Uganda has emerged from civil war and the economic chaos of the 1980s, the AIDS pandemic coupled with decades of destruction by the rebel group "Lord's Resistance Army" devastated northern Uganda, leaving a staggering 2.7 million children in Uganda orphaned and millions more uneducated.
Nabulungi represents hundreds of hopeful young Ugandans now being offered the gift of learning by International Orthodox Christian Charities (IOCC). With the cooperation of the Holy Archdiocese of Kampala and All Uganda of the Greek Orthodox Patriarchate of Alexandria and All Africa and a generous grant of $120,000 from the St. Nektarios Education Fund, IOCC is constructing a new secondary school to accommodate 240 students living in the Lwemiyaga region of Uganda. The day school will include four classrooms equipped with desks and other essential teaching equipment, and bathrooms. IOCC will also provide support in establishing a Parent-Teacher Association to advance the new school's operations and activities.
Recognizing that education is a key building block in the national development process, the Ugandan government has worked diligently to improve access to schooling in a country where half of its 34.5 million people are under the age of 15, and 80% of the children aged 7-18 years of age have never been to school – a majority of them girls. Their efforts have been rewarded with many more children graduating from primary schools, and sparked an increased demand for secondary education in Uganda. The combined effects of overcrowding, lack of textbooks, limited number of teachers and malnutrition are putting excessive strain on the educational system in northern Uganda. The fight for limited space is deterring some children from coming to school and many who do come cannot give their studies adequate attention.
The Orthodox Church has been actively involved in the education of Uganda's youth, constructing a total of 75 schools and learning centers in the country. With more than $264,000 in previous financial support from the St. Nektarios Education Fund, IOCC is finishing the final construction phase of the Archangel Michael Orthodox School, a 450-student capacity secondary boarding and day school already open to students in Lapainat, northern Uganda, near the site of a camp that previously housed people displaced during the civil war. When the school is completed later this year, the existing campus of six classrooms, a science lab, girls' and boys' dormitories with shower facilities and a kitchen will be enhanced by needed renovations, new classroom equipment, fencing and sports fields.
Nabulungi, who attends there as a day student, says she is extremely grateful for the quality of education she is getting to prepare her for the future. "Archangel Michael is the best school in the district," she says proudly.
The Saint Nektarios Education Fund is a charitable, Colorado-based organization dedicated to building schools and assisting students living in poverty. Founder and chairman, Father Evan Armatas, met with IOCC staff recently in Uganda to monitor progress on the latest school construction projects. "During our visit I was impressed by IOCC's intimate knowledge of the area, their direct connection with the Uganda Orthodox Church and their familiarity with the key personnel in Uganda," said Father Armatas. "Partnering with IOCC has given the Saint Nektarios Education Fund the ability to realize its goals, expanding our reach and making possible dreams that would have otherwise remained unattainable." The IOCC school construction and educational development projects in Uganda are yet another example of IOCC's ongoing commitment to its mission, strengthening the capacity of local Orthodox Churches as it provides emergency relief and development programs to people in need around the world.
###
IOCC is the official humanitarian aid agency of the Assembly of Canonical Orthodox Bishops of the United States of America. Since its inception in 1992, IOCC has delivered more than $400 million in relief and development programs to families and communities in 50 countries. For more about IOCC, please visit www.iocc.org