Odds Stacked Against Them, Boys in Inner-City New Orleans Get Fighting Chance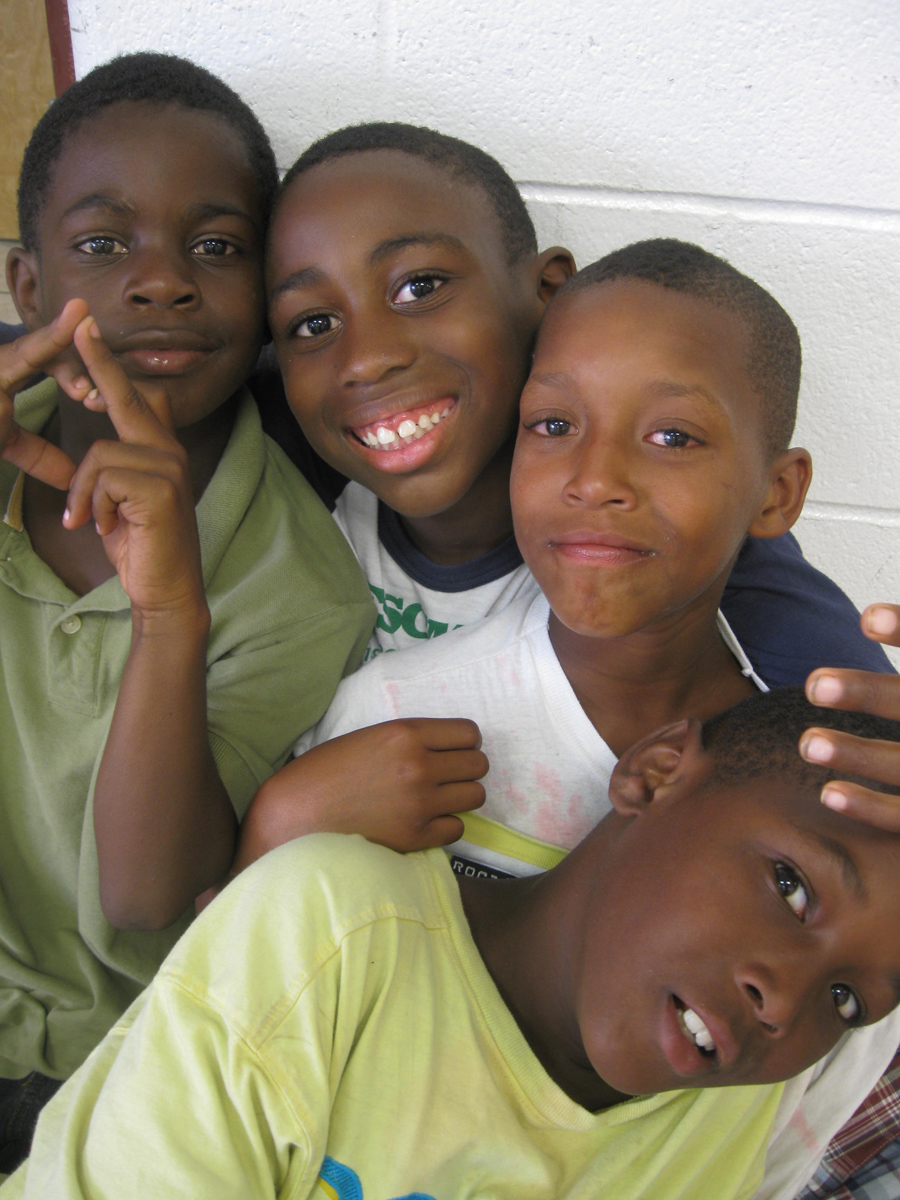 New Orleans, Louisiana (July 8, 2009) — Kirk Stevens uses everything he has – even the homemade tattoos on his arms – to gain credibility with his kindergarten to 12th grade students. Stevens is the academic director of the afterschool program at Desire Street Ministries, a school and community outreach program founded in 1995 to help boys who typically fall through the cracks of the public school system in New Orleans' Upper Ninth Ward. "They're so streetwise, they have this attitude of 'if you haven't been there, then I don't want to hear about it,'" says Stevens.
Stevens has been there. The 59-year-old former oil company accounting assistant who left his career to answer the call of "black men helping black men," was raised by a single mother in the notorious Desire housing project during the 1950s and 60s. At its height, the project housed 14,000 individuals and was so infested with drugs, gangs, and crime that "you thought twice about venturing across the street to the supermarket," recalls Stevens.
Hurricane Katrina devastated Desire Street in 2005 along with the rest of the Upper Ninth Ward, which was sandwiched in between the two major levees that collapsed. The neighborhood is slowly coming back with small convenience stores, some brightly painted churches, and the occasional repaired home interrupting rows and rows of rotting, deserted buildings.
Desire Street Ministries sits at the end of Luisa Street in a nondescript building with a large gymnasium. The school's mission is to transform the community by training young black males to be leaders. IOCC recently provided $1 million worth of audio/visual equipment and books for their new library, the only one in the neighborhood. While funding for the storm-battered Gulf Coast has tended to focus on emergency relief, IOCC is also supporting key local partners like Desire Street who focus on education and community development.
A typical Desire student is being raised by a single mother who is looking for a safe place for her sons while she is at work. About 60% are living with a relative because one or both parents are incarcerated or struggling with a drug addiction. There are some extreme cases of boys raising themselves. For many, Desire Street is a refuge, a chance to get the positive affirmation they lack at home and to escape the temptations of the street.
Twenty-year-old Josh is a graduate of Desire Street Academy and fits the typical profile. This summer, he is helping a new group of elementary-age boys to register for the summer program. When he was their age, Josh and his twin brother used Desire Street's program to escape an unhappy home life. "There were days when we didn't eat or hadn't bathed," says Josh whose parents struggled with drug addiction. Josh attended the Academy for junior high and high school, including the years when the school had to relocate to Baton Rouge following Katrina.
Today, he is a sophomore at South Carolina State University majoring in Social Work. His brother is attending a college in Tennessee. "The best thing I can say about Desire Street is that it turns boys into men," says Josh who credits Stevens for his success. "He was there from the time I first walked through the door until the day that I walked across the stage for my diploma."
Stevens says that getting to these boys early is the key, which is why the afterschool program is so vital. "We have kids in this area with the same abilities, capabilities, and dreams as any kid in the suburbs. It's just like a plant – if it doesn't get the proper sunlight and watering, it won't last very long," he says.
The goal is to have 350 students in the day school, and to add a grade every year through high school. Like other schools in New Orleans, whose public system is ranked among the lowest in the nation, Desire needs more support, more volunteers, and more men like Mr. Stevens. The list is long, but so is the number of boys waiting to get in.
If you would like to help IOCC's US program support projects like Desire Street Call IOCC's donation hotline toll-free at 1-877-803-4622, make a gift on-line at www.iocc.org, or mail a check or money order payable to "IOCC" and write "US Program" in the memo line to: IOCC, P.O. Box 17398, Baltimore, Md. 21297-0429.
IOCC, founded in 1992 as the official humanitarian aid agency of the Standing Conference of Canonical Orthodox Bishops in the Americas (SCOBA), has implemented over $300 million in relief and development programs in more than 33 countries around the world.
###