On the Frontline of AIDS in Ethiopia
Baltimore, MD (January 10, 2007) — A country with a storied Christian heritage, Ethiopia has struggled on several fronts, battling drought, war, famine and HIV/AIDS. IOCC began operations in Ethiopia in 2001 through a partnership with the Ethiopian Orthodox Church. Programs for the development of clean water sources and improved agricultural techniques helped rural communities overcome the effects of poverty and drought. In 2004, IOCC launched a comprehensive AIDS awareness and training program, with funding from USAID. Since then, nearly 7 million Ethiopians have received training in HIV/AIDS prevention. Children orphaned by AIDS and adults who are living with the disease are also assisted by IOCC through one-time start-up capital for small businesses.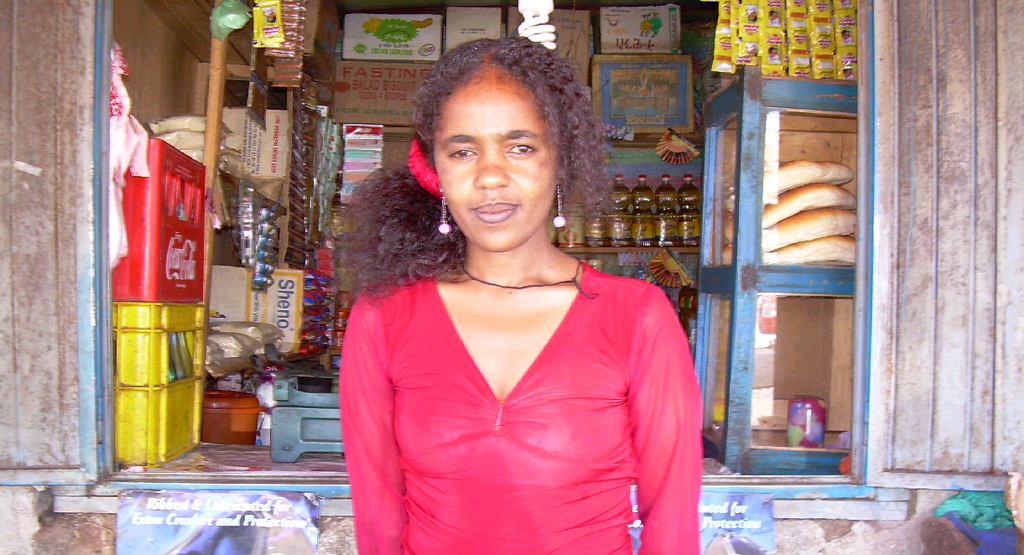 A Small Shop and A Lot of Dignity
Though she had contracted the AIDS virus, Sufan Negash (above) was determined to become self-supporting. Through IOCC, Sufan, and eight other women with AIDS, received $340 to open a convenience store in the rural town of Assela. Since then, four of the original nine women have died, but Sufan and the remaining four have kept on with their business, which provides Sufan with an income of about $35 per week — a substantial sum for rural Ethiopia. IOCC has assisted over 8,000 Ethiopians who are living with HIV/AIDS. Photo by Thomas Kivlan/IOCC.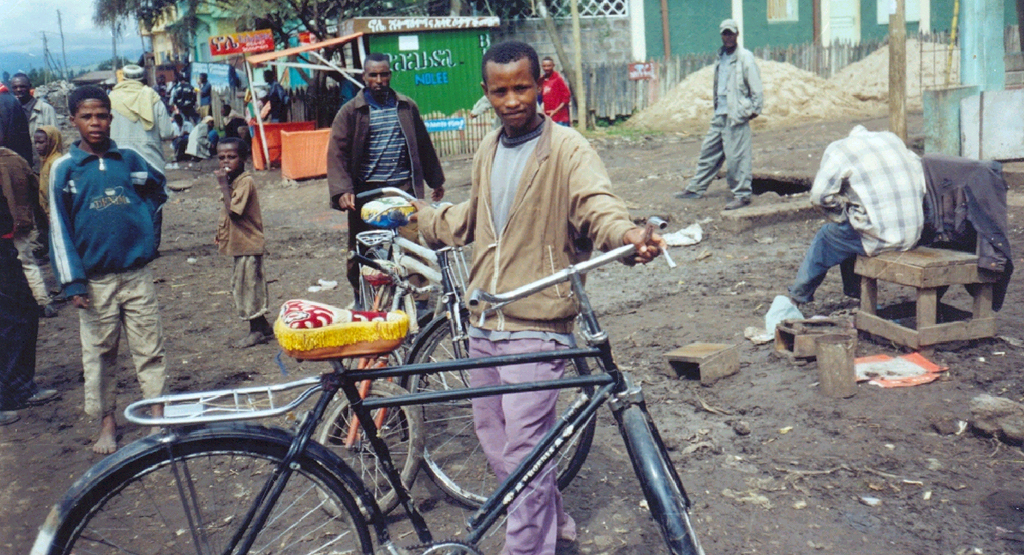 Bicycles and A Bright Future
Tariku is a 17 year old orphan who lost both parents to HIV/AIDS. In 2004, he joined IOCC's program to support Ethiopia's orphans and was given monthly support for his food, clothing, and medical expenses. In 2005, IOCC's program shifted to more sustainable support and Tariku received money to start his own business. Tariku purchased a bicycle and began renting it to others. In less than six months he saved enough money to purchase three bicycles, which has doubled his income. Since 2005, IOCC has assisted 14,000 orphans in Ethiopia who have been affected by HIV/AIDS. Photo by Ken Baker/IOCC.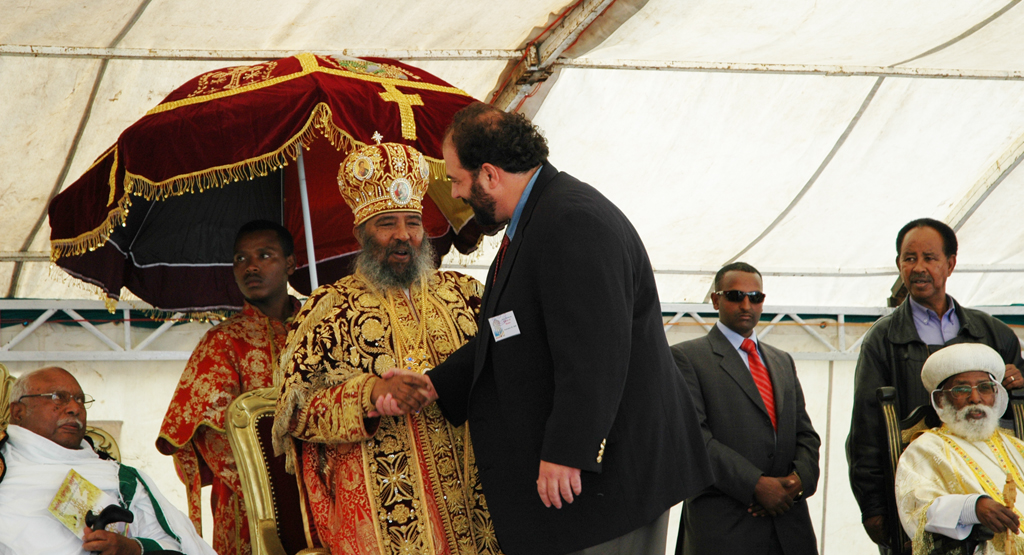 Partnership in Ethiopia
Constantine M. Triantafilou is welcomed by the Ethiopian Patriarch, Abune Paolus and president of Ethiopia, Girma Wolde-Giorgis. IOCC's partnership with the Ethiopian Orthodox Church and its humanitarian arm, DICAC, has resulted in nearly 7 million Ethiopians receiving training in HIV/AIDS prevention. Photo by Nicole Minor.
###