One Year after War, Displaced Georgians Face Hardships
By Ryan Erickson/IOCC Georgia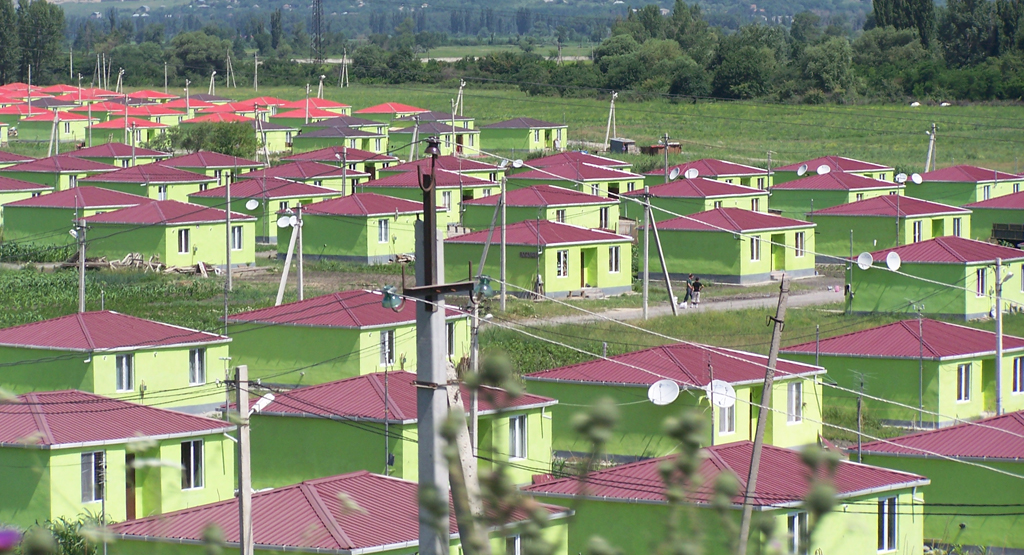 Tserovani, Georgia (August 26, 2009) — The thirty-minute drive from Tbilisi to Tserovani offers a quick lesson in Georgian history. Just outside of Tbilisi is Mtskheta, the ancient capital of Georgia and site of Georgia's conversion to Christianity in the 4th century. Seen from the highway, Mtskheta's grand Svetitskhoveli Cathedral stands as a monument to a civilization that has preserved its Christian character despite centuries of foreign invasions. But just a few kilometers down the road, the settlement of Tserovani stands as a new monument of sorts to a somber chapter in Georgia's history: last August's war with Russia and the resulting humanitarian crisis.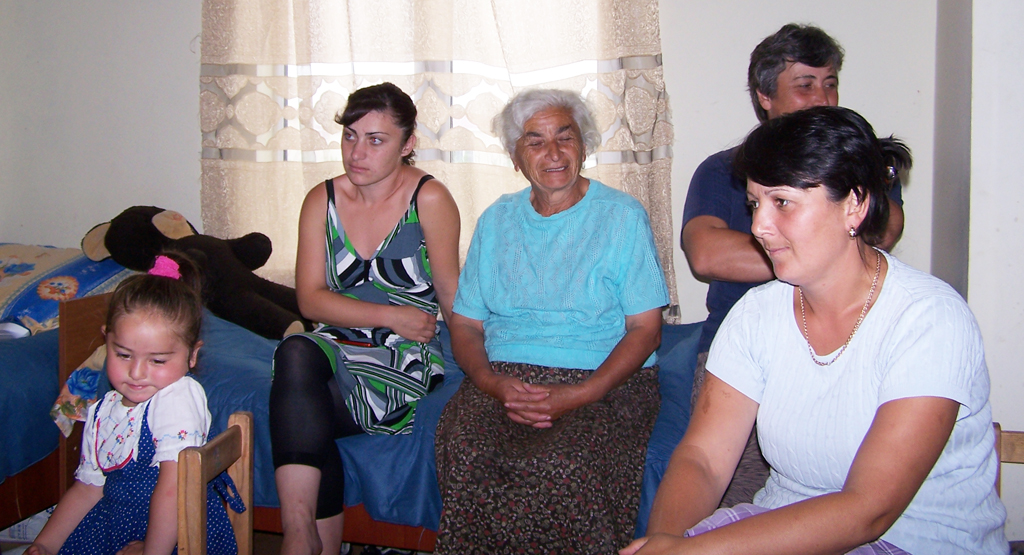 "This isn't home," says Zalina, 35, pointing at the sea of more than 2,000 identical 600 square-foot cement block cottages that surround hers. Tserovani, with an IDP (internally displaced person) population of 6,500, is the largest of 38 settlements built by the Georgian government late last fall to provide housing to the more than 26,000 individuals who fled from their homes in South Ossetia and now either have no home to go back to or cannot return for security reasons.
The Georgian government was praised for taking quick action to provide shelter before the onset of winter. But one year after the war, and with no hope of returning to their homes in the near future, Zalina and her new neighbors can only see Tserovani's shortcomings.
"How can my husband afford to look for work when the bus fare to Tbilisi is one lari each way?" asks Zalina, who receives 24 laris (about $15) from the government each month. There are no employment opportunities in Tserovani, which only a year ago was nothing more than a few out buildings and fields of tall grass. "It is sad to see him sit around the house with nothing to do. He used to be so active."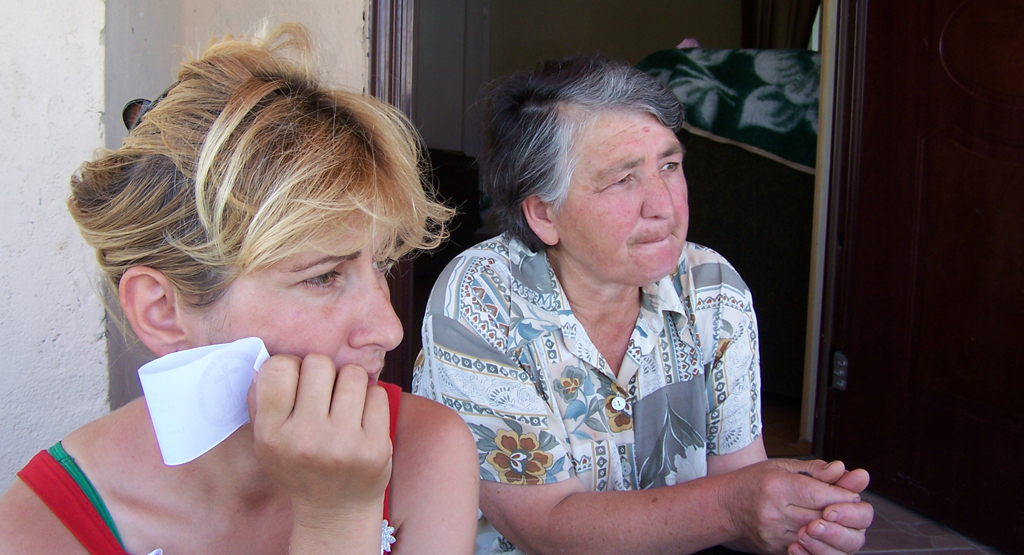 "The problem with Tserovani is that here you have the depressed living next to the depressed," says Rusudan Ksovreli, a social worker who is part of a team of social workers and psychologists working with International Orthodox Christian Charities (IOCC) to address the mental health needs and general problems facing the residents of Tserovani.
Through this therapy program, funded by ACT International (Action by Churches Together), IOCC and its main local partner, the Georgian Orthodox Church, established support groups where members of the community can discuss their problems and art therapy sessions to help children overcome the trauma of war.
But for Rusudan, the best way to comfort these people is to visit each family. "Some people – especially the men – do not feel comfortable coming to the self-support groups, so I come to them," she says. "I help them with any need that they might have, from helping them fill out paperwork to putting them in touch with a priest."
IOCC, in partnership with the UN's World Food Programme, is also distributing essential food items to more than 35,000 individuals who were affected by the 2008 war. Tserovani residents were given small garden plots behind their cottages, but according to IOCC's Program Assistant Gia Giorgadze, who oversees the food distributions in Tserovani, many families have left their plots untouched. "Some of them aren't farming because they still have access to their farmlands," says Giorgadze, "but others don't want to farm here because doing so would admit that they aren't going home. And that's something no one wants to admit."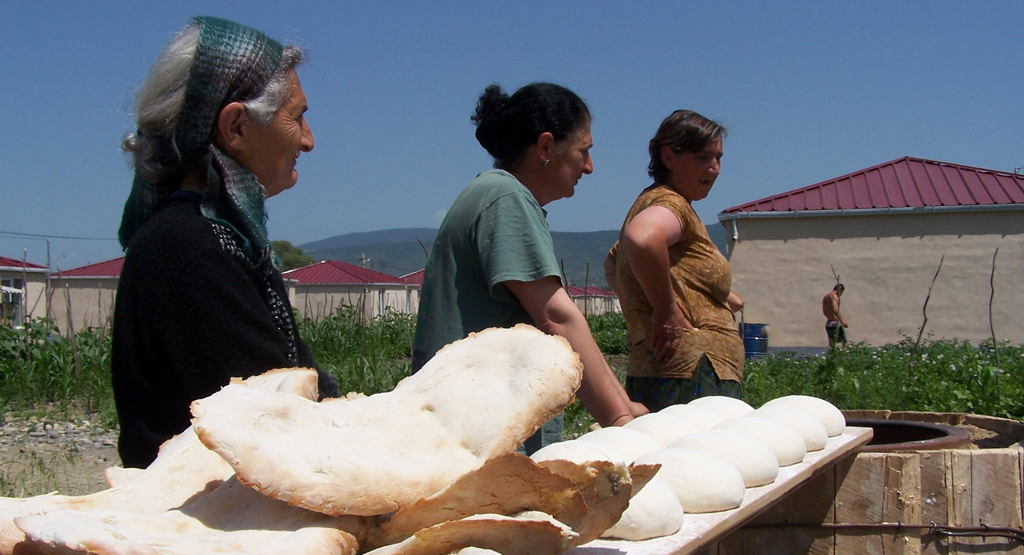 To help in providing emergency relief, call IOCC's donation hotline toll-free at 1-877-803-4622, make a gift on-line at www.iocc.org, or mail a check or money order payable to "IOCC" and write "Conflict in the Caucasus" in the memo line to: IOCC, P.O. Box 17398, Baltimore, Md. 21297-0429.
IOCC, founded in 1992 as the official humanitarian aid agency of the Standing Conference of Canonical Orthodox Bishops in the Americas (SCOBA), has implemented over $300 million in relief and development programs in 33 countries around the world.
###