Orthodox Christian Emergency Response Network Expands
Twenty-Two New "Frontliners" Trained With Support From Leadership 100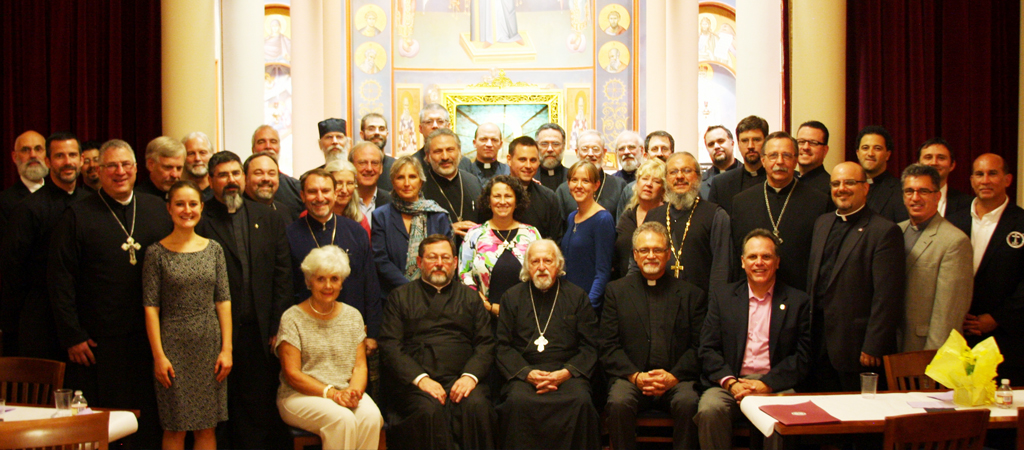 Denver, CO (August 28, 2013) — When the Yarnell Hill Fire overran and killed 19 firefighters with the Prescott Fire Department's interagency Granite Mountain Hotshots on June 30, Fr. Apostolos Hill, pastor of St. George Greek Orthodox Church in Prescott, Arizona called on the International Orthodox Christian Charities (IOCC) Emergency Response Network, or Frontline, to help respond to the needs of a grieving community. Within days, IOCC Frontliners were on the ground to offer support to grieving townspeople of Prescott as well as families of those who lost loved ones.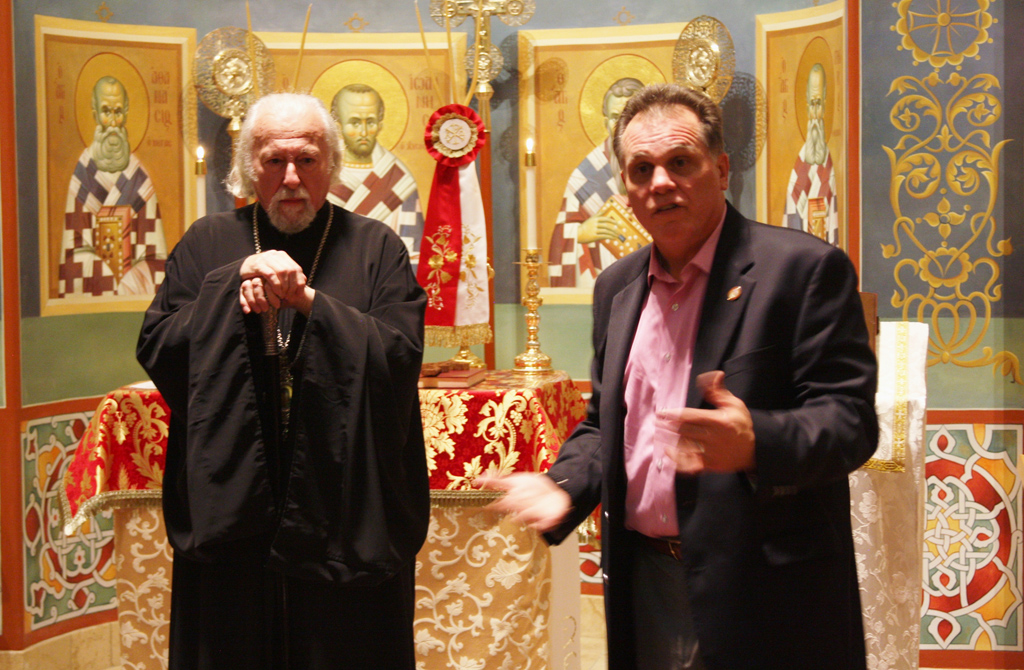 When disasters like the Yarnell Hill Fire, tornadoes in Oklahama or Superstorm Sandy impact communities in the United States, members of the IOCC Frontline stand ready to respond to provide care to communities in need. "Acute disasters – beginning with the events of September 11 and later with Hurricane Katrina – led to the establishment of the network," according to IOCC US Country Representative Dan Christopulos, "which consists of professionally trained and experienced Orthodox clergy and laity who have responded to man-made and natural disasters here in the United States."
Twenty-two Orthodox Christians from around the country gathered to participate in training this week at St. Catherine Greek Orthodox Church in Greenwood Village, Colorado, to become new members of the IOCC Frontline. The new volunteers join more than 60 current clergy and lay volunteers who serve as part of this national network developed to respond to emergencies.
Underwritten by a two-year grant from the Archbishop Iakovos Leadership 100 Endowment Fund of the Greek Orthodox Archdiocese, the training is part of an IOCC initiative to develop the volunteer network to provide a regional response capacity to disasters in the United States and to better coordinate with local, state and federal disaster response agencies. "We are grateful for the support of Leadership 100 which will help us reach our goal of having 100 trained IOCC Frontliners distributed throughout the 10 FEMA regions of the country and allow us to respond in a more timely and efficient manner," concluded Christopulos.
###