Overcoming Calamity with Compassion — Tsunami Relief Facts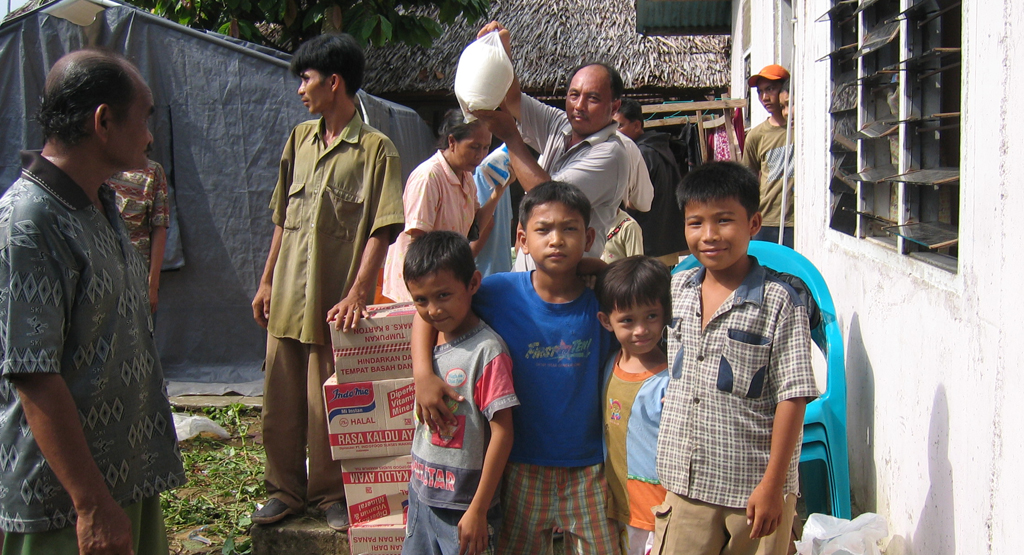 Baltimore, MD (April 13, 2005) — International Orthodox Christian Charities (IOCC) is working both independently and with our partners (the Orthodox Metropolitanate of Hong Kong and Southeast Asia and local church officials in Indonesia, Church World Service, and Save the Children) to provide emergency assistance to vulnerable families and individuals affected by the earthquakes and tsunamis in Southeast Asia.
Since the tsunami on December 26, 2004, IOCC and its partners have been implementing the following activities:
Distribution of fresh food parcels to people living in temporary camps and with host families in North Sumatera Utara and East Aceh provinces, in cooperation with local Orthodox and Protestant church officials, and Save the Children
Provision of school kits to affected children/schools in Sumatera Utara
Airlift supply of urgently-needed humanitarian supplies, including 43,000 soy rice meals and 20 tons of canned meat, to the province of Aceh
Airlift supply of 8,000 health, school and baby kits to Aceh
Shipping support for containers of mixed commodities, including blankets, baby kits, school supplies, water pumps, relief kits.
Shipment of four 40-foot containers of liquid multi-vitamins for children and adults for distribution in Sri Lanka
Airlift supply of approximately 300 medicine and medical supply boxes, each with World Health Organization-approved medical supplies for 1,000 adults and children for up to three months, to Aceh and Thailand.
Additional substantial monetary support to Church World Service to provide medical assistance, food and non-food material aid, livelihood recovery and capacity-building, emergency shelter, counseling, and other aid to displaced people in Banda Aceh, Aceh Besar, Aceh Barat and Nagan Raya, and Nias Island, with special emphasis on female-headed households, widows, children, the elderly, and families with limited means of support.
IOCC's ongoing relief distribution efforts in North Sumatera and East Aceh are expected to continue for at least several more months. IOCC expects to continue supporting relief and reconstruction efforts, primarily in Indonesia, through at least the end of 2005.
###