Peja Stojakovic and IOCC Assist Disabled Children in Greece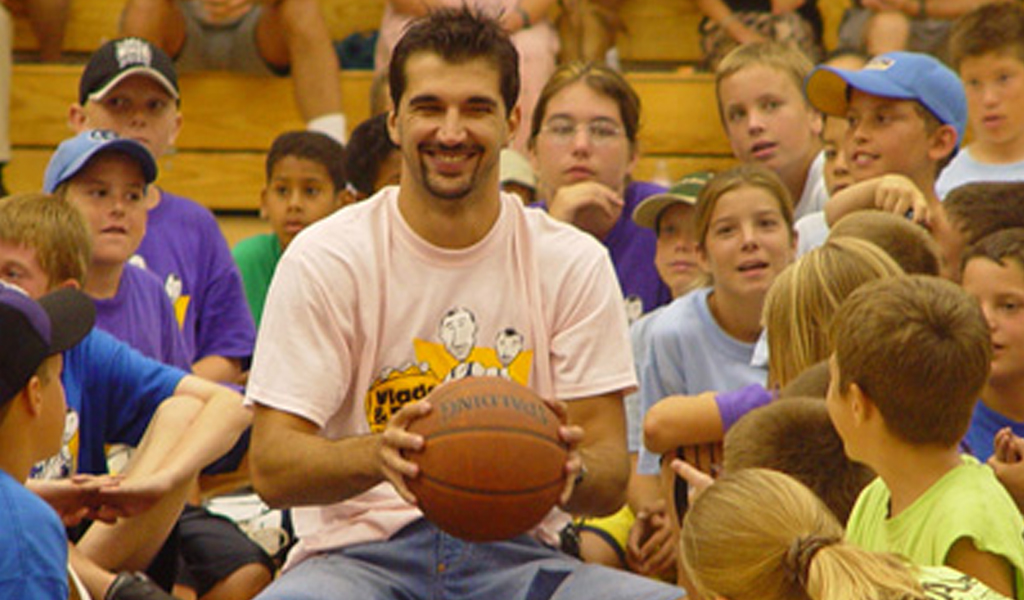 Baltimore, MD (May 7, 2008) — All star basketball player Peja Stojakovic of the NBA's New Orleans Hornets partnered with IOCC to provide mobility assistance to more than 160 disabled people in Thessaloniki, Greece. More than $200,000 in wheelchairs, including sports wheelchairs for disabled athletes, and other mobility devices and therapeutic equipment were distributed in Thessaloniki from May 12 – 16, 2008.
The project is part of a larger regional program designed and implemented by IOCC with the support and cooperation of the Peja Stojakovic Children's Foundation to provide assistance to disabled children and adults in Greece and Montenegro.
The wheelchairs were custom-fit to suit the needs of each recipient in cooperation with a team of volunteer health care professionals from Wheels for Humanity of Los Angeles, California and other local partners in Thessaloniki. Adidas also contributed to the program by providing athletic wear for disabled athletes participating in the program.
Stojakovic has previously partnered with IOCC to provide medical assistance and clothing to children in Serbia and Montenegro. The project in Greece brings the value of assistance provided by the Peja Stojakovic Children's Foundation in partnership with IOCC to more than $1 million.
Peja Stojakovic has devoted his time and efforts to expand contributions to the Balkan countries of Serbia and Montenegro as well as Greece, and local hospitals and organizations around the New Orleans community.
IOCC, founded in 1992 as the official humanitarian aid agency of the Standing Conference of Canonical Orthodox Bishops in the Americas (SCOBA), has implemented over $280 million in relief and development programs in 33 countries around the world.
###