Prayer Journals Get Overwhelming Support from Churches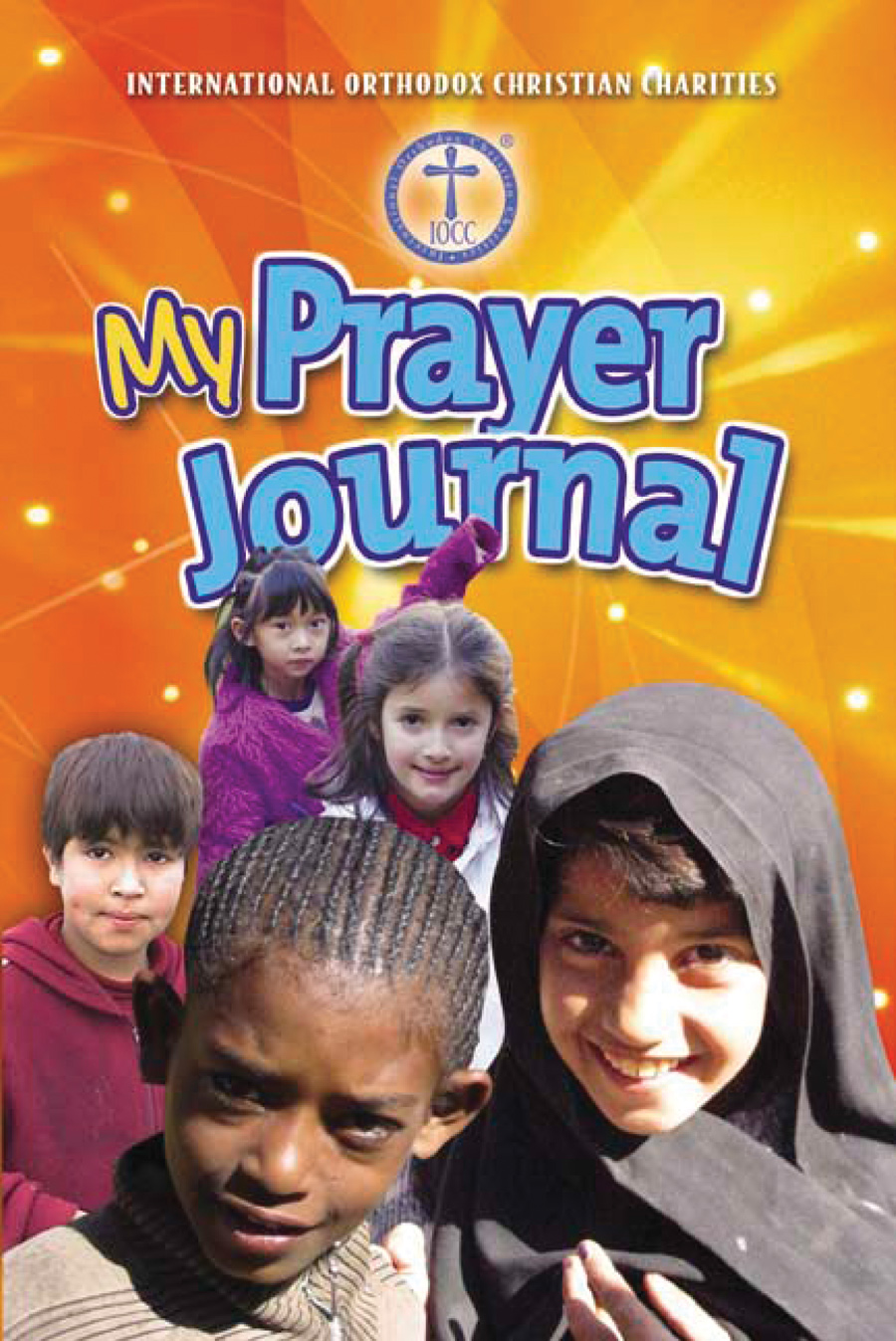 Baltimore, MD (September 23, 2003) — The first-ever children's prayer journal published by International Orthodox Christian Charities (IOCC) has received an overwhelming response from Orthodox churches across the United States — so much so that the journals are all gone.
"We couldn't be more pleased with the number of Orthodox parishes and parishioners who have ordered the prayer journal and are now using it," said IOCC Executive Director Constantine M. Triantafilou. "I can't think of a better way for children to get acquainted with IOCC's humanitarian mission and the people we serve worldwide."
Ever since the book was published in mid-August, orders have been steady from churches and individuals. Twenty-five thousand copies of the prayer journal were printed, and all of them are accounted for.
Titled "My Prayer Journal," the colorful, 32-page book is designed to encourage children in their prayer life as they learn about the lives of children around the world. Each month features a different country where IOCC, the humanitarian aid agency of Orthodox Christians, is helping people in need.
Nassia Duncan, 9, of Colorado Springs, Colo., is one of thousands of Orthodox children in the United States who are using the prayer journal. "It gives me a lot of prayers that I can say with my family," Nassia said. "It makes me have a lot more feelings for everyone around the world that doesn't have a home."
Nassia, who has been reading about Romania on the September page, said she is looking forward to learning more about Orthodox children in other lands and doing the school kit project at the end of the journal. She also plans to go on the Internet and visit the online version of the IOCC children's prayer journal.
The school kit project, which can be done with or without the prayer journal, allows children to assemble school-supply kits for children living in countries served by IOCC.
"Orthodox children are given a window to the world in the IOCC prayer journal and corresponding Web page," said Carole Buleza, curriculum department chairperson for the Orthodox Christian Education Commission. "By seeing how IOCC is serving others, they learn that Orthodox Christianity involves prayer, compassion and arms outstretched to help."
The prayer journals were distributed to parishes of all jurisdictions with the assistance of the Department of Religious Education of the Greek Orthodox Archdiocese of America. IOCC plans to make the journal an annual publication.
IOCC was able to offer the prayer journal at no cost to children through the generosity of the Behrakis Family Foundation and the Delaware Valley Youth Commission of the Greek Orthodox Metropolis of New Jersey.
###