Send Children Back to School with the Supplies They Need!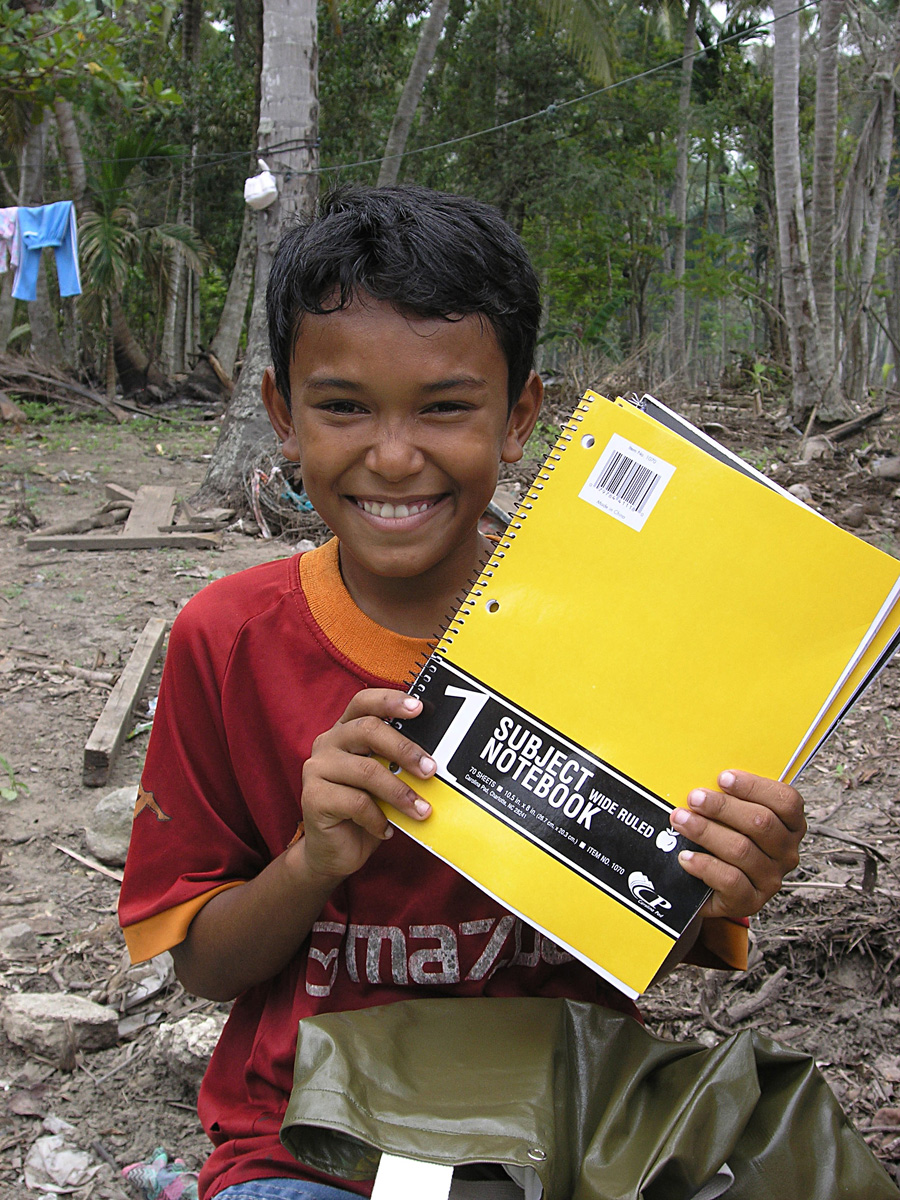 Baltimore, MD (July 16, 2010) — Looking for a great back-to-school service project that will provide kids around the world with supplies that they desperately need? International Orthodox Christian Charities (IOCC) is challenging its supporters to assemble 10,000 school kits by September 2010 as part of its "Kits for Kids" campaign.
Parish youth leaders and Sunday School teachers can use "Kits for Kids" as a powerful way for children to learn how to serve others while providing supplies for some of the millions of children who lack items as basic as pencils and paper. Complete instructions for assembling an IOCC School Kit can be accessed at iocc.org/schoolkits.
"The kits are so valuable, especially from the simple perspective of the kids getting something new and clean and useful that they could call their own," said an Orthodox priest in Haiti who works at a school that is supported by IOCC and who recently received a shipment of school kits.
IOCC, which has sent tens of thousands of school kits to children in need throughout Eastern Europe and the Middle East, through a partnership with Church World Service (CWS), is reporting very low supplies of school kits at the warehouse in Maryland where they are stored.
Become part of the "Kits for Kids" campaign today! Help IOCC get 10,000 school kits to 10,000 children who need them desperately all over the world! Complete instructions are at iocc.org/schoolkits.
You can help people around the world by making a financial gift to IOCC. To make a gift, please visit www.iocc.org, call toll free at 1-877-803-IOCC (4622), or mail a check or money order payable to IOCC, P.O. Box 17398, Baltimore, Md. 21297-0429.
IOCC, founded in 1992 as the official humanitarian aid agency of the Standing Conference of Canonical Orthodox Bishops in the Americas (SCOBA), has implemented over $330 million in relief and development programs in 33 countries around the world.
###