Support Brings Hope for Children Who Bear Burden of HIV in Ethiopia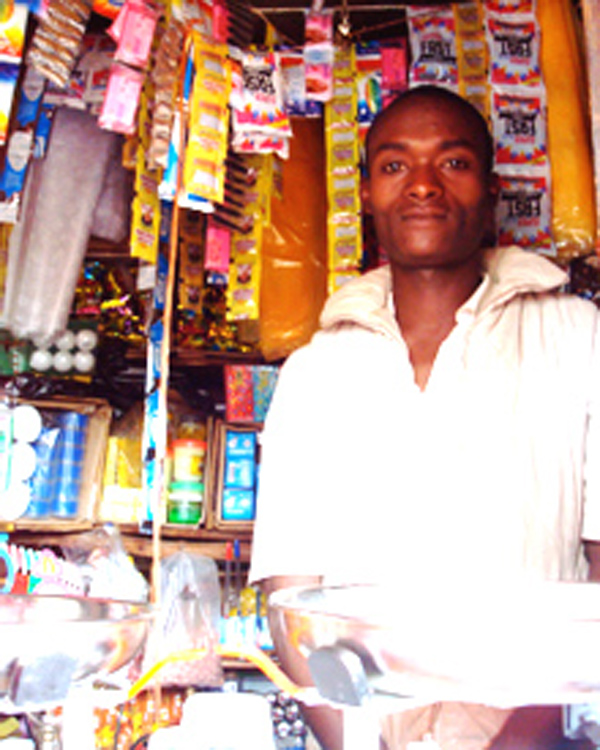 Addis Ababa, Ethiopia (December 1, 2010) — At eighteen years old, Tilahun is barely an adult, but he is already almost middle-aged.
Tilahun lost his brother and father to AIDS in a country where the disease has claimed the lives of millions of people and lowered the life expectancy to 48 years. Now he cares for his bedridden, HIV-positive mother and his three younger siblings as the head of the household.
More than one million children like Tilahun and his siblings have been orphaned or left to fend for themselves as a result of the AIDS epidemic in Ethiopia.
The epidemic is one of the key challenges for Ethiopia, one of the least developed countries in the world, where nearly half of the population lives below the poverty level. The poor and women are especially vulnerable due to the lack of access to health services and health education.
But disease, poverty and the responsibility of being the primary bread winner for his family have not dampened Tilahun's aspirations for the future.
Tilahun was given training on effective business management techniques and provided with start-up capital. The funds allowed him to open a small convenience shop which now helps support his family and pay for his siblings' school tuition.
"I would like to develop the shop even more," said Tilahun. "With my earnings, I have opened a savings account for my future education as well as for my siblings. I understand the importance of ensuring that my siblings complete their education. I also plan to open other shops to better support my family. Now, I feel independent."
The training and the capital for his new business came from International Orthodox Christian Charities (IOCC) through funding from the U.S. President's Emergency Plan for AIDS Relief (PEPFAR), the U.S. Government initiative to help save the lives of those suffering from HIV/AIDS around the world.
Over the past two years alone, more than 1,000 orphans and vulnerable children have been given the opportunity to begin entrepreneurial ventures in addition to 1,600 adults. The program is part of a comprehensive HIV/AIDS care and support program carried out in cooperation with the Ethiopian Orthodox Church Development and Inter Church Aid Commission. Since 2004, the two organizations have reached over 11.5 million Ethiopians with prevention and awareness messages.
###
IOCC, founded in 1992 as the official humanitarian aid agency of the Standing Conference of Canonical Orthodox Bishops in the Americas (SCOBA), has implemented over $330 million in relief and development programs in 33 countries around the world. IOCC is a member of the ACT Alliance, a global coalition of churches and agencies engaged in development, humanitarian assistance and advocacy.