Support Orthodox Good Works around the World on IOCC Sunday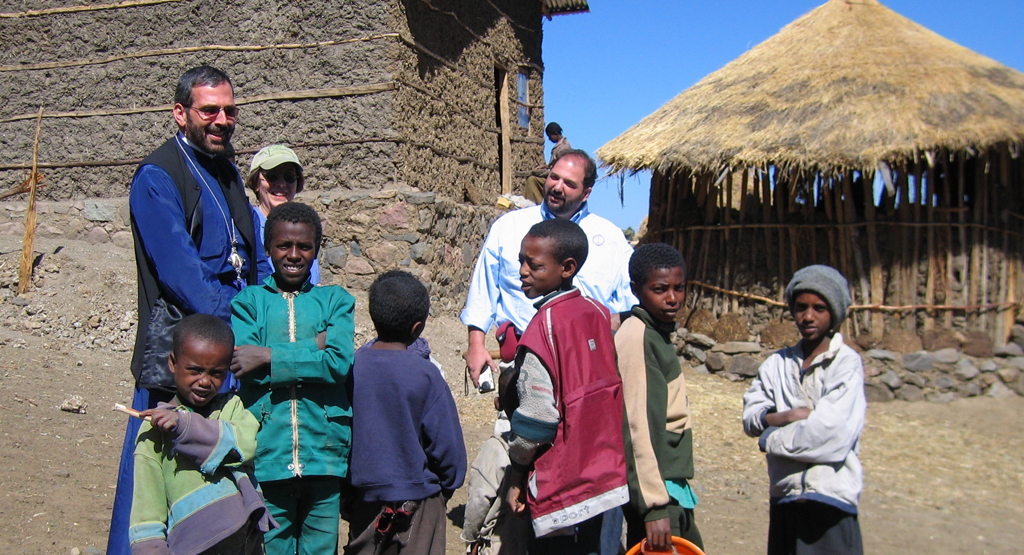 Dear IOCC Supporters:
Now that Halloween is over, retailers are in full holiday mode. For many though, the word "holiday" has little to do with its root word, "holy." And yet the days that make up this season are holy. The Advent fast will start the season soon as a preparation for the Nativity. The feast of Thanksgiving, although a secular holiday, is a holy time to thank God for all that He has bestowed on us. And Christmas gives us the chance to thank God for His greatest gift, our Lord and Savior Jesus Christ, who came so that we might have new and everlasting life.
In the midst of these holy days our SCOBA hierarchs have designated the Sunday before Thanksgiving as IOCC Sunday. Their blessing is a reminder of the importance of IOCC's pan Orthodox mission to restore peoples' lives and livelihoods. That is truly a holy work. But we can only participate in this holy work with your support. IOCC Sunday gives us the chance, once again, to thank you for helping us give people throughout the world new hope, new opportunities and new life.
Above are just a few of the life-changing differences that you have made by supporting IOCC. Also, check out our web site (www.iocc.org) for November events in your area where you can come and learn more about IOCC's global programs. May God grant you a blessed and holy start to Advent and Thanksgiving!
Yours in Christ,
Constantine M. Triantafilou
Executive Director and CEO
###