Syrian Families from Historic Christian Town Seek Relief and Refuge from Fighting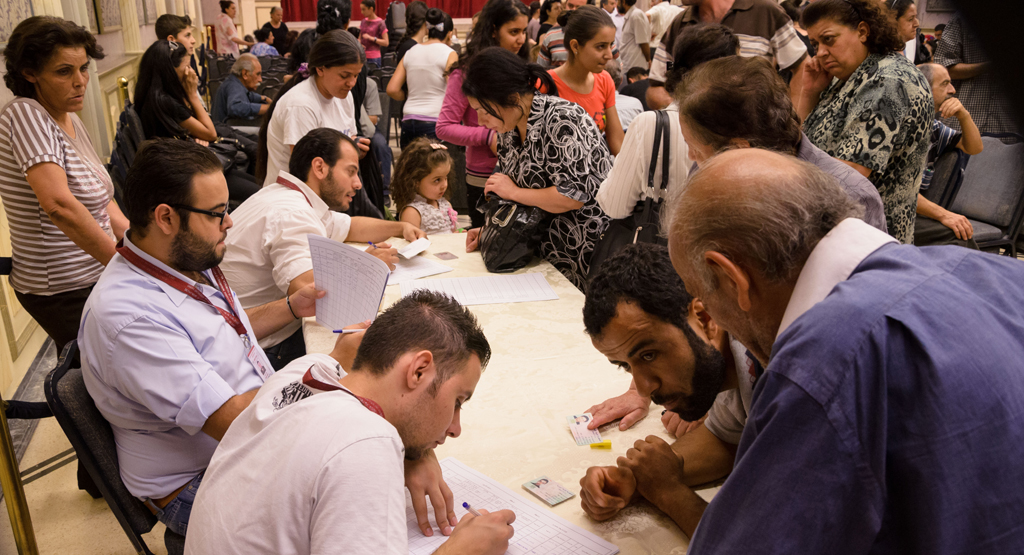 Baltimore, MD (September 13, 2013) — For centuries the Syrian town of Maaloula has been a peaceful enclave of coexistence among Christian and Muslim neighbors, and one of the few places where Aramaic, the ancient language of Christ, is still spoken. That peace was shattered this past week when the country's conflict spilled into the area and threatened the safety of the more than 2,000 people who live there. Many of the townspeople managed to escape Maaloula before the roads were closed, while others found themselves outside of the town unable to return to their homes. It is unknown how many families remain trapped in Maaloula, but those who were able to flee describe the situation they left behind as being harrowing.
International Orthodox Christian Charities (IOCC) in cooperation with the Greek Orthodox Patriarchate of Antioch and All the East (GOPA) is assessing the urgent needs of the Syrian families displaced from Maaloula. To date, IOCC/GOPA has registered more than 300 displaced families from Maaloula who gathered at the Church of the Holy Cross in Damascus.
Speaking on behalf of the Patriarchate, His Grace Bishop Efram Maalouli offered reassurance to all those seeking relief. "Assisting the needy is one of the first priorities that Jesus Christ called for, and affirms the calling of the Greek Orthodox Patriarchate of Antioch and All the East to continually extend a helping hand to all the people of Syria – Muslims and Christians of all sects and denominations," said Bishop Efram as he stressed the importance of prayer for peace for the people of Syria. "We share in the pain of the displaced families from Maaloula."
With 18 field offices across the country, IOCC/GOPA supports one of the largest established networks to deliver life-saving humanitarian aid inside Syria where more than 7 million people are currently in need of assistance. In addition to its work inside Syria, IOCC staff is on the ground working regionally to address the growing needs of more than two million refugees in Jordan, Lebanon, Iraq and Armenia as well as people in need in those host countries.
###
IOCC is the official humanitarian aid agency of the Assembly of Canonical Orthodox Bishops of the United States of America. Since its inception in 1992, IOCC has delivered $438 million in relief and development programs to families and communities in more than 50 countries. IOCC is a member of the ACT Alliance, a global coalition of more than 130 churches and agencies engaged in development, humanitarian assistance and advocacy, and a member of InterAction, the largest alliance of U.S.–based secular and faith-based organizations working to improve the lives of the world's most poor and vulnerable populations.