Syrian Refugees Surge into Serbia Seeking Asylum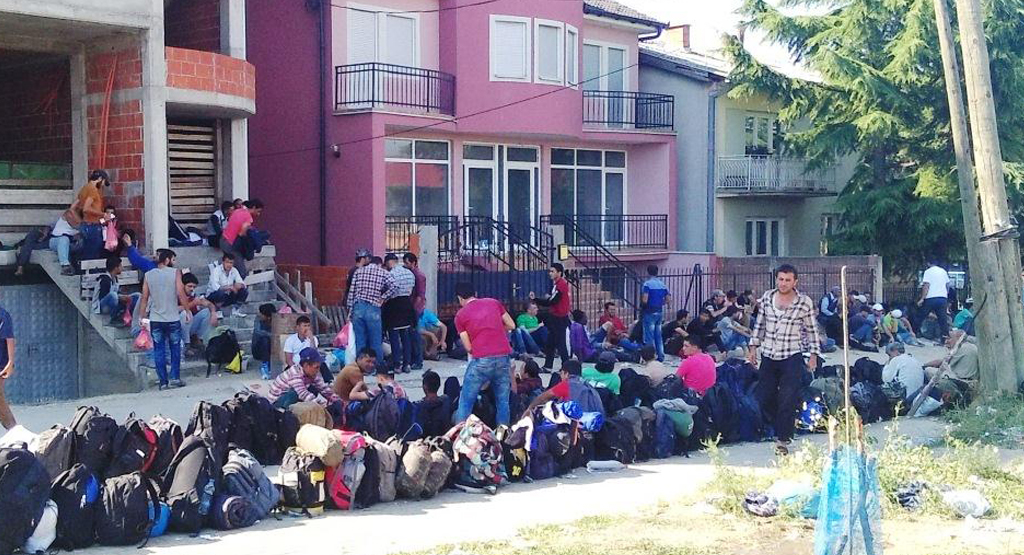 Baltimore, MD (July 10, 2015) — One thousand miles separate Syria and Serbia, but the desperation to flee their war-torn country is driving thousands of refugees from Syria, as well as some from Afghanistan and other countries to make the long and dangerous journey. Their trek is a combination of boats, buses, trains, and walking. Many land in Greece first. From there, they head north on foot, walking hundreds of miles through the Balkans to the European Union. In the past six months, more than 37,000 refugees have endured rough terrain, temperatures hovering near 100 degrees, a lack of food and water, and violent attacks from predatory gangs along the way to reach Serbia.
According to the United Nations High Commissioner for Refugees, Serbia is receiving by far the largest percentage of refugees seeking international protection in southeastern Europe. The refugees are using the route through Serbia to reach their desired final destination of Western Europe. Now Serbian authorities face an emerging crisis as they struggle to care for the growing masses of exhausted, hungry, and injured refugees making the arduous journey to hoped-for asylum.
International Orthodox Christian Charities (IOCC), from its office in Belgrade, is on the ground responding to the urgent needs of the Syrian refugees in southern Serbia with food assistance and logistical support. Working in cooperation with the Serbian Orthodox Church and the Red Cross of Serbia, IOCC is providing support for more than 3,500 meals per day for refugees and local people in need from the towns of Bujanovac and Preševo. IOCC is also assessing the current situation to determine if additional assistance is needed for the refugees.
In Greece, IOCC, an ACT Alliance member, is also extending relief to the refugees as they land on the island of Chios. IOCC is providing Syrian refugees arriving at the Greek immigration reception center with access to improved shower and sanitation facilities and distributing hygiene kits so that they can take care of their personal hygiene in privacy and with dignity.
IOCC is providing immediate and ongoing humanitarian assistance to families in need who have endured four years of Syria's brutal civil war. Since 2012, IOCC has responded with relief to three million people displaced inside Syria, or living as refugees in Lebanon, Jordan, Iraq, Armenia, Greece, and now Serbia.
HOW YOU CAN HELP
You can help the victims of poverty and conflicts around the world by making a financial gift to the IOCC International Emergency Response Fund which will provide immediate relief, as well as long-term support through the provision of emergency aid, recovery assistance and other support to help those in need. To make a gift, please visit iocc.org or call toll free at 1-877-803-IOCC (4622), or mail a check or money order payable to IOCC, P.O. Box 17398, Baltimore, MD 21297.
###
IOCC is the official humanitarian aid agency of the Assembly of Canonical Orthodox Bishops of the United States of America. Since its inception in 1992, IOCC has delivered $534 million in relief and development programs to families and communities in more than 50 countries. IOCC is a member of the ACT Alliance, a global coalition of more than 140 churches and agencies engaged in development, humanitarian assistance and advocacy, and a member of InterAction, the largest alliance of U.S.–based secular and faith-based organizations working to improve the lives of the world's most poor and vulnerable populations.