Turning Adversity into Opportunity for Women and Their Families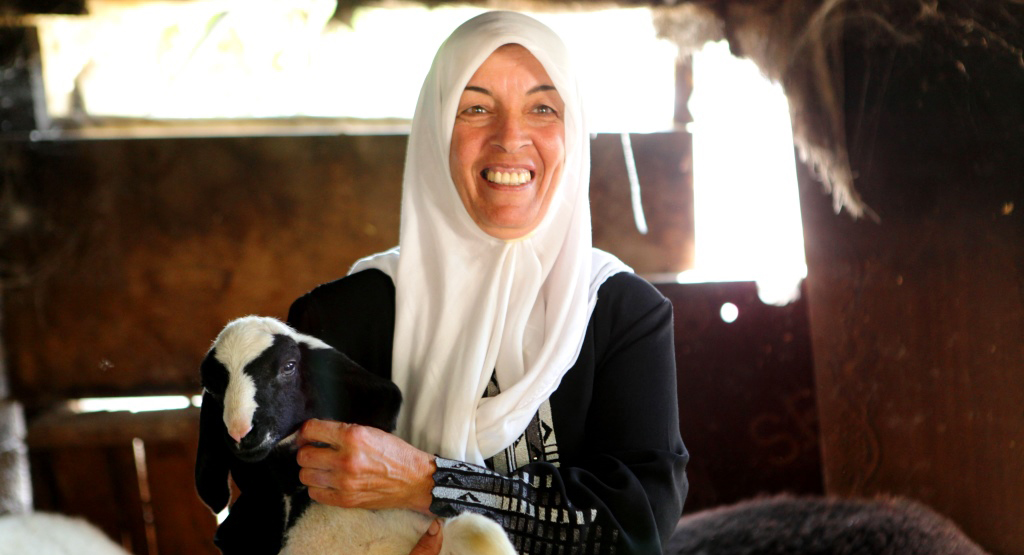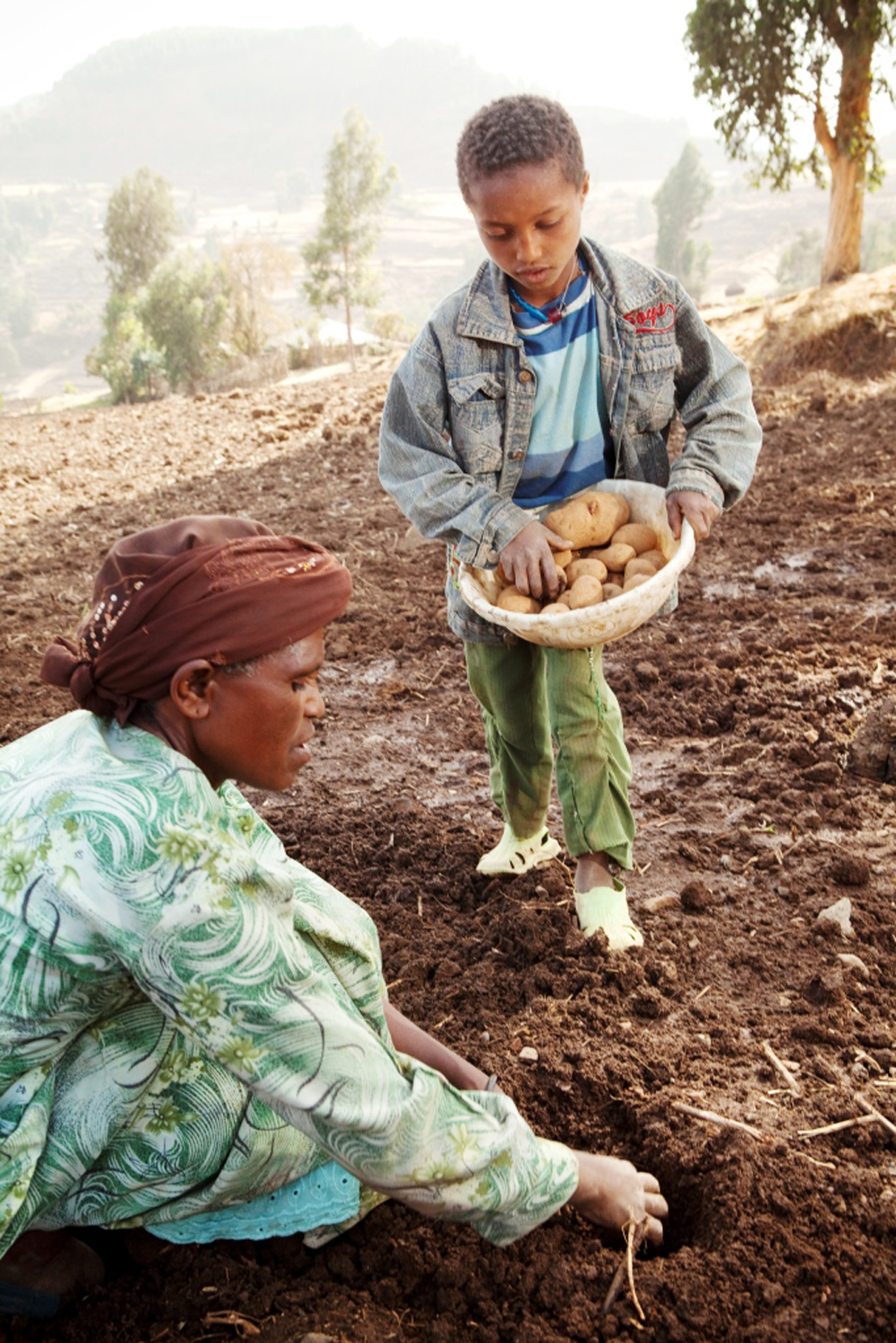 Baltimore, MD (July 2, 2013) — Hardship and tragedy had aged Noor well beyond a woman in her late twenties. She and her husband had left their village in Syria for Jordan to flee the violence and bloodshed. On their way to the border her husband was killed, leaving Noor a widowed refugee with a six-month-old infant to care for alone.
Widowed at 38 with three sons to rear, Kebebush endured long and exhausting days trying to provide for her family by farming a small plot of land in her remote village high in the mountains of Ethiopia. The lack of rain made it very difficult to grow food, forcing Kebebush and her sons to haul heavy buckets of water up a mountainside twice a day to try and keep the garden, their only source of food, alive.
Fatmah, 48, lost her husband to a prolonged illness and was left penniless with eight children to feed and clothe. The West Bank resident's only sources of income, a flock of sheep and a greenhouse, had long been sold to pay for her husband's medical care.
These three women come from different countries and cultures but share the same heartache, loss and uncertainties of what the future will bring. According to the United Nations, an estimated 115 million widows around the world live below the poverty line and 81 million are subject to physical abuse.
"By focusing on improving the social and economic standing of women in IOCC's programs, studies show that household spending on nutrition increases, child health outcomes improve and small family farms become more productive," observed Constantine M. Triantafilou, IOCC Executive Director. "Programs that focus on improving the plight of women have a dramatic effect on whole families and are some of the most important investments we can make in our programs around the world."
For widowed Syrian refugees like Noor who are now living in Jordan and Lebanon, IOCC is providing basic necessities like infant supplies, personal hygiene kits, quilts, bedding, housewares, clothing, food, housing assistance and healthcare. In Ethiopia, IOCC is reaching out to single mothers like Kebebush with agricultural training, vegetable seeds and better access to water to increase the yield from their crops with less back-breaking toil. Fatmah represents the 192 female–headed families in six West Bank villages that with assistance from IOCC, are farming home gardens, tending honeybees, and raising donated livestock as a way to earn a reliable income in areas where access to family farmland has been lost, unemployment is high and opportunities for women to earn an income are limited.
Since its inception in 1992, IOCC has initiated numerous development projects around the world aimed at helping women find their way out of poverty with microcredit business loans, programs to help produce reliable sources of food, access to health care and through educational opportunities for them and their children.
HOW YOU CAN HELP
You can make a difference for people in need around the world by making a financial gift to IOCC To make a gift, please visit www.iocc.org or call toll free at 1-877-803-IOCC (4622), or mail a check or money order payable to IOCC, P.O. Box 17398, Baltimore, MD 21297.
###
IOCC is the official humanitarian aid agency of the Assembly of Canonical Orthodox Bishops of the United States of America. Since its inception in 1992, IOCC has delivered $438 million in relief and development programs to families and communities in more than 50 countries. IOCC is a member of ACT Alliance, a global coalition of more than 130 churches and agencies engaged in development, humanitarian assistance and advocacy.