US Hierarch Visits IOCC Office in Georgia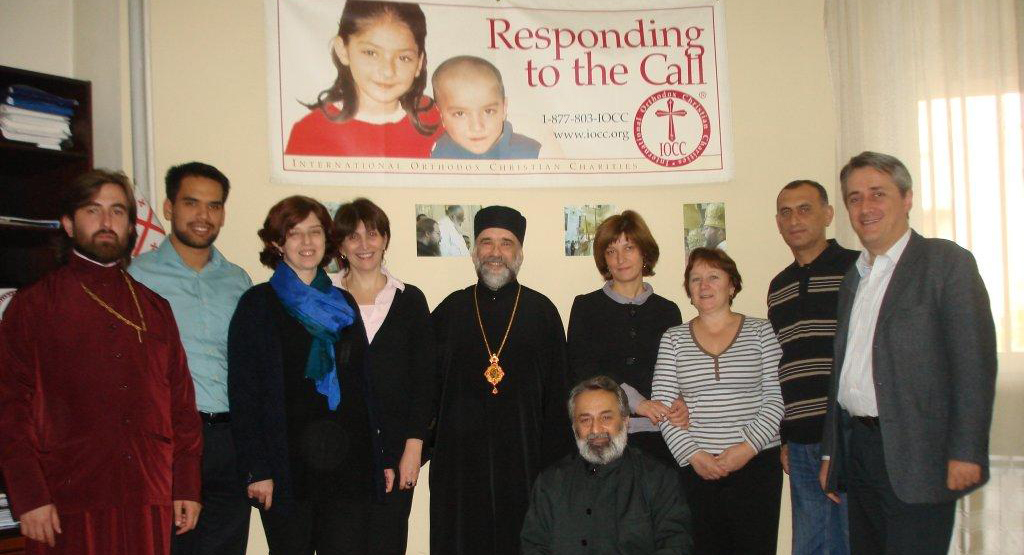 Tbilisi, Georgia (October 19, 2010) — During a visit to Georgia, His Grace, Bishop Michael of New York and New Jersey of the Orthodox Church in America (OCA) gave his blessing to the IOCC staff and was briefed on current humanitarian initiatives in the country. Bishop Michael was in Georgia at the invitation of the Georgian Orthodox Church for the occasion of the celebration of the 1000th Anniversary of the restoration of the Patriarchal Cathedral of the Life-Giving Tree in Mtskheta, Georgia.
During the visit to the IOCC office, Bishop Michael noted that IOCC is "one of the biggest achievements of the Orthodox churches in America which is widely recognized and respected." Accompanying him on the visit was Archpriest Alexander Tandilashvili, a cleric of the Georgian Orthodox Church who serves in the OCA's Diocese of New York and New Jersey, and Father Giorgi Mamaladze from the Diocese of Batumi-Lazeti (West Georgia).
###