US Lawmakers and IOCC Supporters Turn out to Celebrate 20 Years of Global Humanitarian Work
Washington, DC (July 5, 2013) — Marking its 20th anniversary in the presence of more than 350 prominent Orthodox Christian faithful and friends, International Orthodox Christian Charities (IOCC) celebrated two decades of delivering humanitarian assistance with an Anniversary Gala on May 8, 2012, in Washington D.C.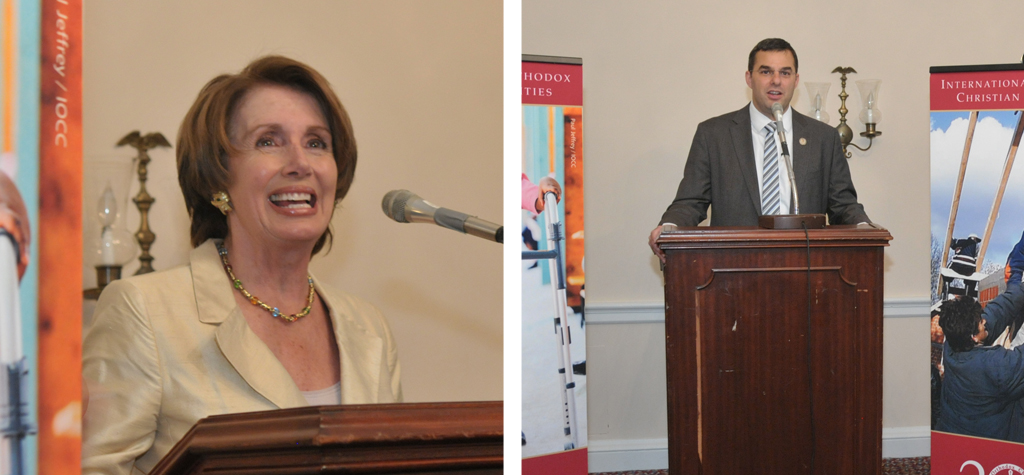 The evening was an opportunity to bring together IOCC supporters and volunteers, recognize the accomplishments of IOCC and honor those who helped shape it into a global humanitarian arm of the Orthodox Christian Church. Gala festivities began at the US Capitol with an afternoon Congressional reception held at the Rayburn Building. IOCC board members and guests mingled with a number of members of Congress including House Minority Leader Nancy Pelosi of California (left), Rep. Justin Amash of Michigan (right), Rep. Shelley Berkley of Nevada, Rep. Gus Bilirakis of Florida, Rep. Andrew Harris of Maryland, Rep. Ileana Ros-Lehtinen of Florida, Rep. John Sarbanes of Maryland, and Rep. Niki Tsongas of Massachusetts. Each lawmaker addressed the crowd, offering their congratulations on the IOCC milestone and praising the organization for its dedication to delivering humanitarian aid to some of the most volatile places in the world.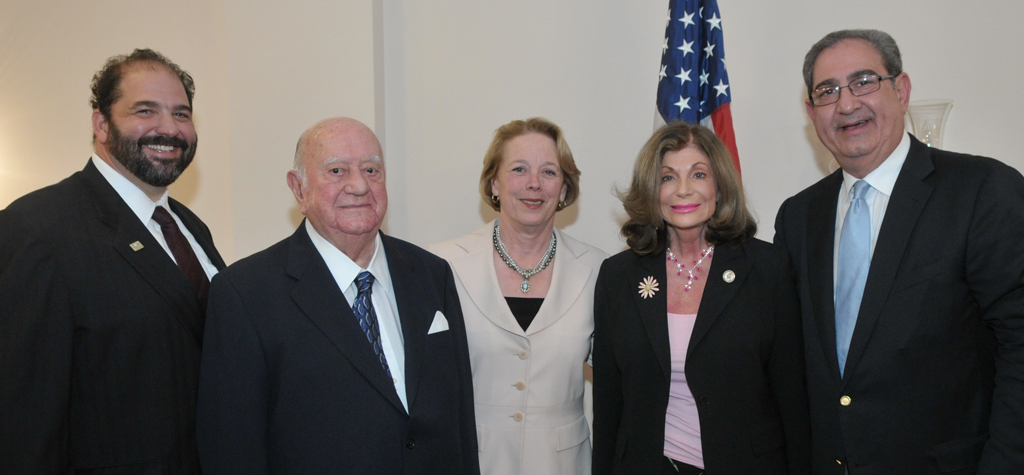 The evening reception and Gala dinner that followed at the Capital Hilton included His Eminence Archbishop Demetrios, Chairman of the Assembly of Canonical Orthodox Bishops of the United States of America and Primate of the Greek Orthodox Church in America (below); His Eminence Archbishop Nicolae of the Romanian Orthodox Archdiocese in the Americas; His Eminence Metropolitan Nikitas of Dardanellia; and His Grace Bishop Dimitrios of Xanthos.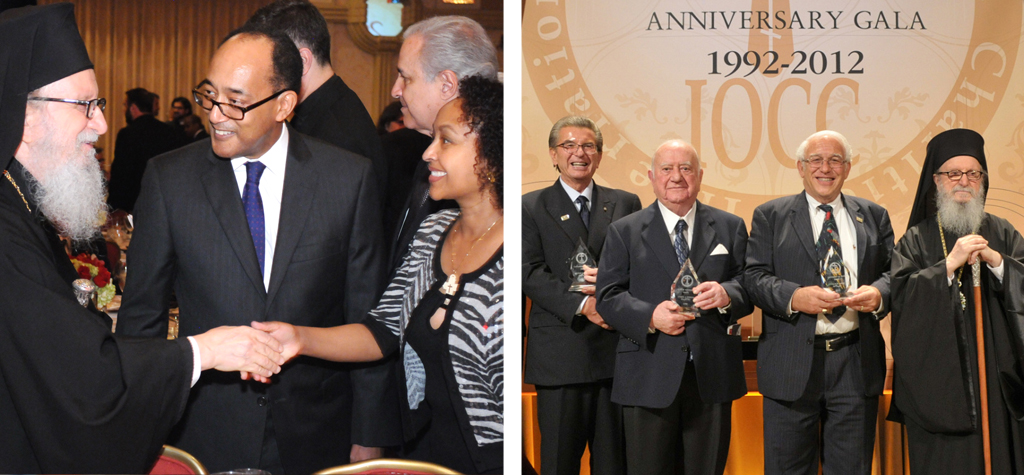 Mike Emanuel of FOX News served as master of ceremonies, and Grammy Award-winning singer, Chris Hillman, performed the National Anthem before an audience that included Their Imperial Highnesses Prince Ermias and Princess Saba Sahleh-Selassie of Ethiopia; His Excellency Joseph B.C. Foe-Atangana, Ambassador of the Republic of Cameroon; His Excellency Pavlos Anastasiades, Ambassador of the Republic of Cyprus; His Excellency Vasilis Kaskarelis, Ambassador of Greece; His Excellency Srdjan Darmanovic, Ambassador of Montenegro; His Excellency Zoran Jolevski, Ambassador of the Former Yugoslav Republic of Macedonia; James Rosapepe, Maryland State Senator and former US Ambassador to Romania; Paul S. Sarbanes, former US Senator of Maryland and Gala Co-Chairman; and Andrew Natsios, former Administrator of USAID and Gala Co-Chairman.
IOCC Board Chairman, Michael S. "Mickey" Homsey, introduced a special video presentation, "Respond. Rebuild. Uplift." narrated by IOCC Executive Director, Constantine M. Triantafilou. It highlighted IOCC's humble beginnings, the challenges of delivering humanitarian aid under difficult and dangerous conditions, and the organization's vision for the future.
One of the evening's highlights was honoring five visionary men for their extraordinary philanthropic contributions to IOCC's mission and its continued success over the past 20 years. The Compassion At Work Award was presented by His Eminence Archbishop Demetrios to Charles R. Ajalat, Andrew A. Athens, Dr. George J. Farha, George M. Marcus, and John G. Rangos, Sr. Three of the five award recipients, John G. Rangos, Sr., Andrew A. Athens and Charles R. Ajalat, co-founded the organization in 1992 and all five men, including George M. Marcus and Dr. George J. Farha, have served on the IOCC Board of Directors and are honorary IOCC board members.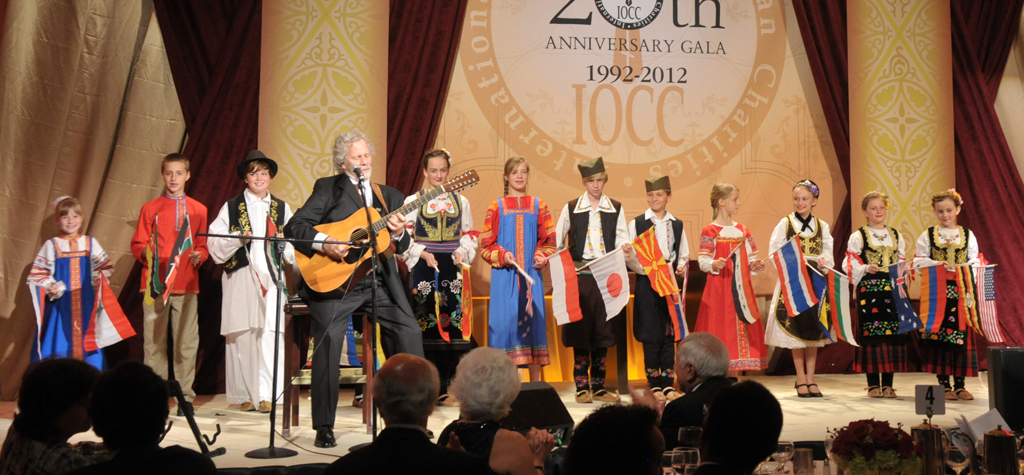 Gala guests were also treated to a live performance by singer Chris Hillman, a founding member of The Byrds, one of the most influential American rock bands of the 1960s. He performed the hit song, "Turn, Turn, Turn," which carries a message of peace and tolerance inspired by Biblical verses taken from the Book of Ecclesiastes.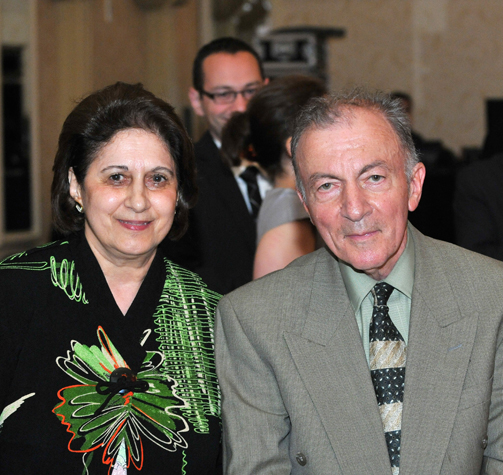 Joining him on stage were Washington DC area Orthodox Christian children in ethnic costumes and carrying a colorful display of flags representing all of the countries in which IOCC has delivered humanitarian aid during the past 20 years.
Closing comments from His Eminence Archbishop Demetrios included a surprise announcement of the establishment of the Harry and Liberty Tsakalos Endowment for Agriculture Development and Food Security by Baltimore philanthropists, Nicholas and Jeanne Tsakalos (left). The generous gift of $100,000 to the newly established fund will advance programs that provide emergency food assistance to people affected by natural disasters and emergencies, agricultural support and training for farmers, and other initiatives that provide effective and lasting solutions to hunger and life-saving nourishment to vulnerable families around the world.
###
International Orthodox Christian Charities (IOCC) is the humanitarian arm of the Assembly of the Canonical Orthodox Bishops of North and Central America. Two decades after its founding in 1992, IOCC has delivered more than $400 million in relief assistance and development programs to families and communities in 50 countries.