Winter Weather Brings New Worries to Syria's Displaced Families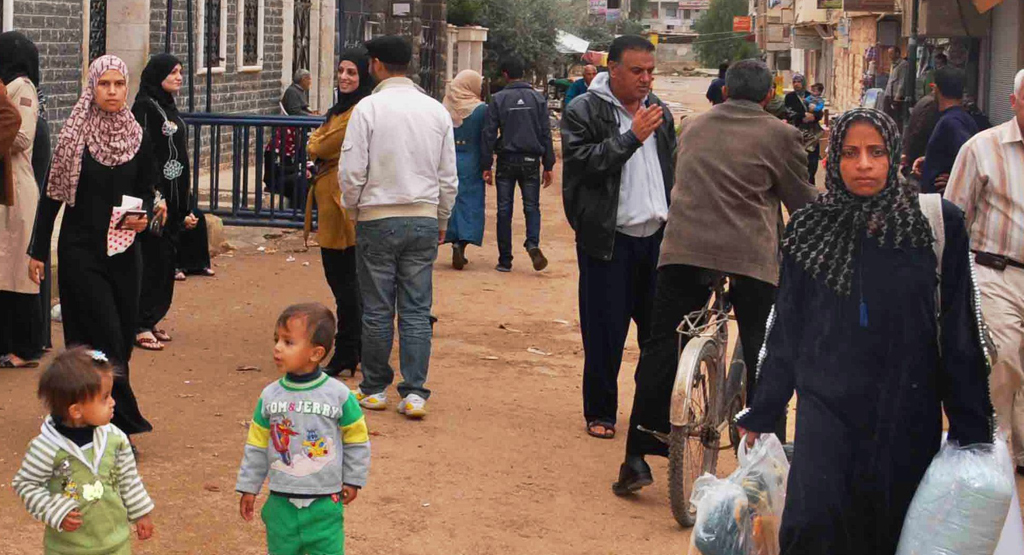 Baltimore, MD (November 26, 2013) — This young displaced Syrian mother of two now living in the southern city of Dara'a carries away new thick blankets and bedding provided to her by International Orthodox Christian Charities (IOCC) in cooperation with church partner, the Greek Orthodox Patriarchate of Antioch and All the East (GOPA). As Syria's night time temperatures dip closer to freezing, displaced Syrian mothers forced to flee their homes empty-handed are struggling to keep their children warm and sheltered from the impending harsh weather. This will be the third winter that the people of Syria have had to face since the conflict began, and resources to protect against the cold are dwindling as the civil war drags on.
IOCC/GOPA is responding to the urgent needs of 255,000 of Syria's most vulnerable with the distribution of winter protection – heavy blankets, bedding kits, children's winter clothing, and shoes.
###