IOCC Angel Tree
Click any ornament to learn more or make a donation.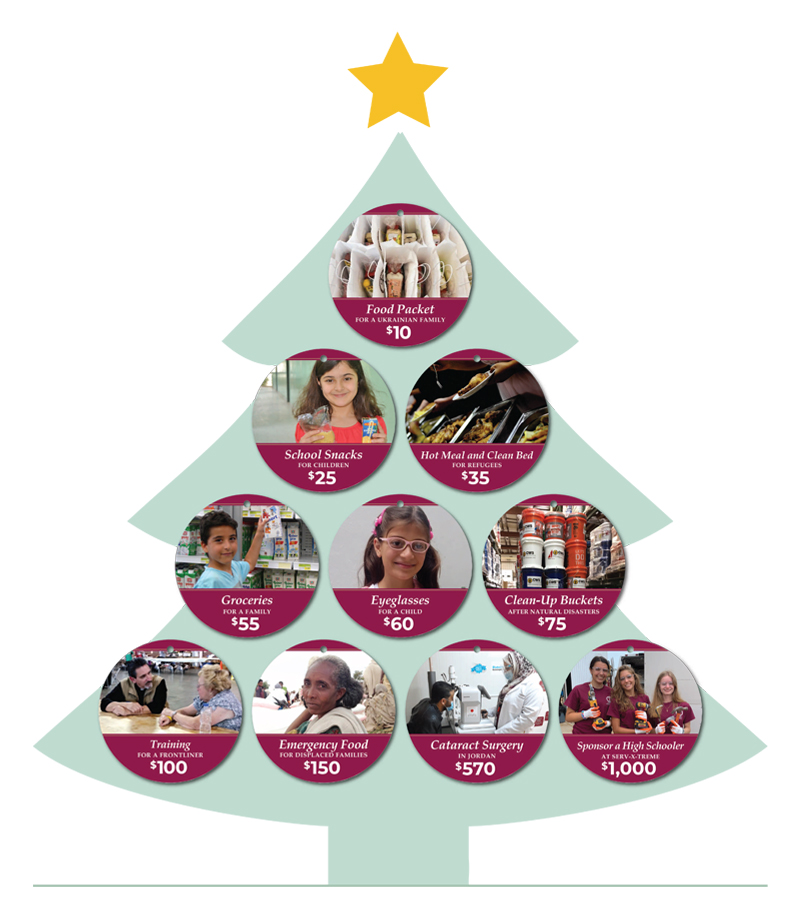 Angel Tree Ornament Templates:
Every year, IOCC makes an "Angel Tree" available to parishes around the US. It is an excellent chance for community members to "buy" a gift that will help the work of IOCC. You could choose to provide a Ukrainian family with a small packet of food or cover the cost of cataract surgery for a refugee or Jordanian in need. Each gift from our Angel Tree has a profound impact on the life of someone in need.
Download and print the ornament templates below to hang on a tree in your parish hall or display in a creative way. Contact Outreach at outreach@iocc.org if you need help getting started or if you have any questions.