Action Team: Team Lead Volunteers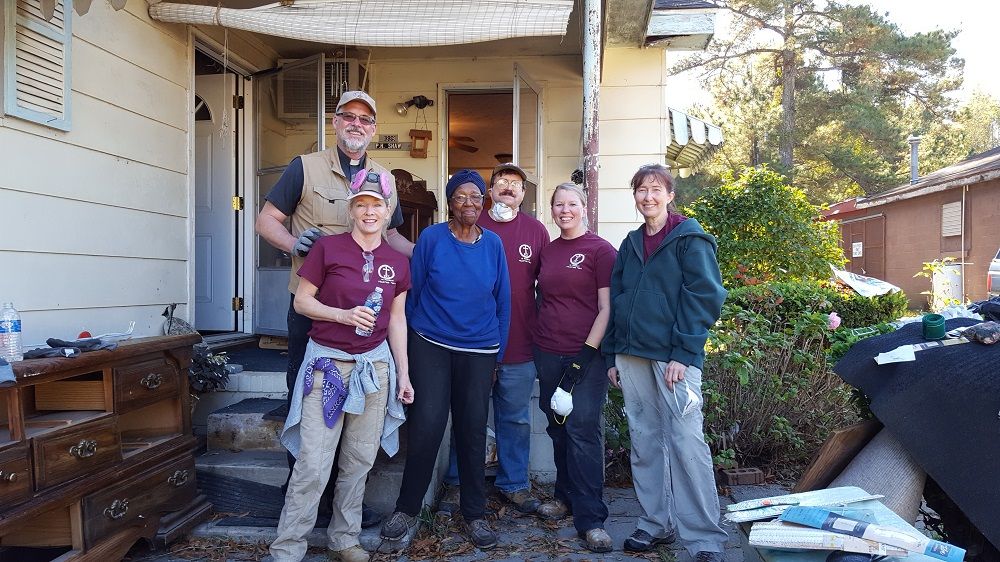 IOCC Emergency Action Team leader, Rebecca Tumm, and IOCC Frontline Volunteer, Father Constantine Shepherd, work with a group of volunteers from Annunciation Greek Orthodox Church in Winston-Salem, NC in assisting homeowner, Mrs. Mary, who survived Hurricane Matthew in October of 2016. The team helped Mrs. Mary to remove flood affected items from her home and start preparing her home to be rebuilt. (Image: Dan Hoeft)
Are you interested in helping your neighbors get back on their feet after a disaster? When a disaster strikes, families often need help removing debris, tearing down water-soaked walls, or ripping out buckled floors. Team Leaders can be deployed to locations across the country to help lead other IOCC volunteers.
Requirements:
Preferred background in construction (personal or professional)
Valid Driver's License and over 25 years old, as driving an IOCC vehicle is a requirement
Must pass a background check
Physically able to sit for long periods of time
Ability to lift up to 50 lbs
Expectations:
Be able to rapidly deploy to a disaster-affected area within the United States
Availability to deploy for a week at a time
Adhere to high standards of responsibility and accountability
Manage skilled and unskilled volunteers of all ages
Appropriately represent IOCC to partner organizations, homeowners, and volunteers
Comfort in communal living conditions (i.e. sleeping in church basements, on an air mattress)
Please Note:
Training will be provided.