Chief Financial and Administrative Officer
Tammy works closely with the IOCC board of directors, particularly the finance, audit and administrative committees, as well as with the organization's chief executive officer, department directors, and the finance staff.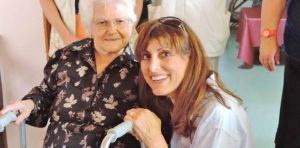 Tammy is responsible for reporting on the financial health of the organization to the board and management, preparing the annual organizational budget in conjunction with the programs department, working with auditors on the annual audit, and creating policies and procedures to ensure financial accountability.
Tammy joined IOCC in 1996 as an accounting manager in our headquarters in Baltimore. She was promoted to Director of Finance in 2003 and to Chief Financial Officer in 2007 before finally becoming Chief Financial and Administrative Officer in 2014. As part of her commitment to the organization, Tammy has provided guidance to various church partners and organizations to improve their systems and capacity.
Tammy holds a bachelor's degree in accounting from the University of Maryland and is a Certified Public Accountant and Chartered Global Management Accountant.