Fostering Economic Independence, Inclusion
IOCC has operated in Jordan since 2005, offering humanitarian aid and development assistance to help refugees and Jordanians improve their lives and livelihoods. Following the outbreak of the Syria crisis in 2011, IOCC scaled up activities in both refugee camps and urban centers, where most refugees live. IOCC's work in Jordan prioritizes serving and creating opportunities for people with disabilities, ensuring shelter and addressing basic needs, establishing sustainable livelihood opportunities, and supporting long-term food security and agriculture.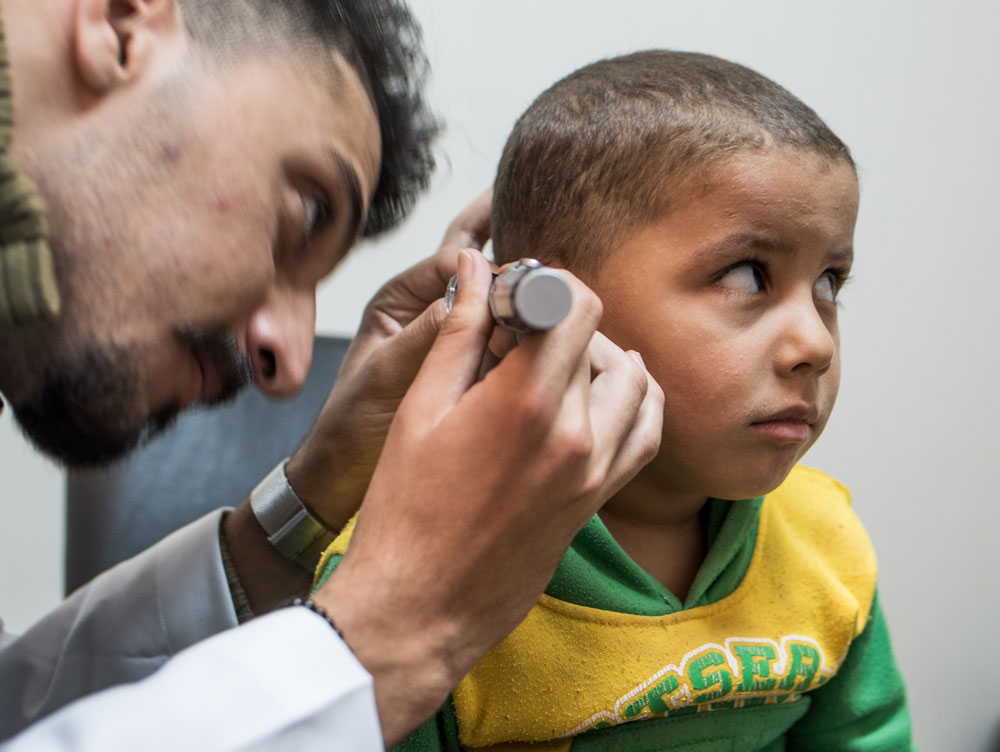 IOCC works to assist refugees and Jordanians through innovative cash programming in Jordan. Whether it's distributing prepaid cards in winter to help with seasonal expenses or covering rent so families can stay in their homes and focus on other pressing needs, IOCC's cash-assistance programming helps ensure that families have access to basic essentials.
Treatment & Care for People with Disabilities
IOCC has offered diagnostic, rehabilitation, and education services for people with visual, hearing, and physical disabilities in both refugee camps and Jordan's urban areas. IOCC has provided devices such as hearing aids, glasses, low- vision devices, and wheelchairs to children; raised community awareness about disabilities and promoted inclusion; formed support groups for caregivers of children with disabilities; helped children with disabilities access formal schooling; and connected adults with disabilities to livelihood opportunities
Boosting Productivity on Family Farms
To expand farming families' harvests so that they can feed themselves and generate income by selling produce, IOCC has trained farmers in animal husbandry and water conservation. IOCC support has helped build water catchments for reliable irrigation, in addition to supplying farmers with cows, chickens, or goats so they can build up their herds—and their livelihoods.
Vocational Training & Job Fairs
IOCC has organized vocational and employability-skills training for adults, who can choose from over 40 class/trade options, including electrical wiring, e-marketing, auto mechanics, and cooking. After training, participants have helped repair homes for people in need; received grants to start their own businesses; attended job fairs to connect with employers; and participated in job coaching through IOCC's Livelihood Resource Center to be matched with potential employment opportunities.
Your Gifts At Work
A Father's Personal Triumph
Vocational Training, Small-Business Grant Offer New Begininning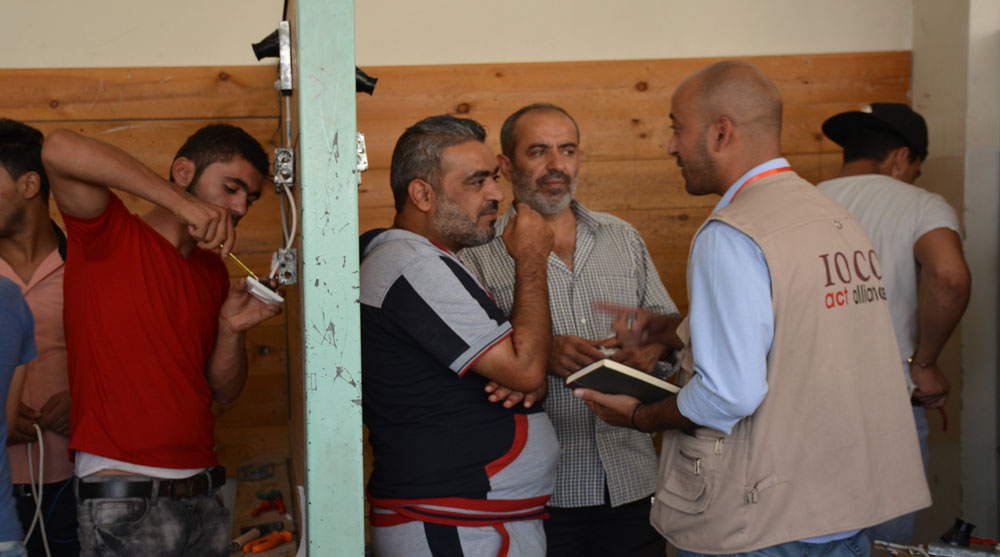 Back in Syria, Mohammad—a father of seven—worked as a mechanic. He had completed a bachelor's degree and held a good job. But when conflict broke out in Syria, he and his family fled to Amman, Jordan. Starting over in a new city is difficult under the best of circumstances; it's an even greater challenge for refugees.
IOCC Jordan has provided vocational training to Syrian refugees, and Mohammad trained in home electrical wiring. While he was training, IOCC provided rent assistance to his family, so he could concentrate on learning. Mohammad also received a small grant to launch a new business, based on a business plan developed and reviewed by IOCC.
"The most happy day was graduation day," he said. "I felt pride, especially when it came time for the practical application of my skills in the field. I feel that I am producing something and not just relying on the community for support. With the [rent] support for my family, skills from the course, and a grant from IOCC, I have been able to start my work."
IOCC has expanded its vocational training program to offer more than 40 courses for Syrian refugees and Jordanians with impairments and disabilities. As of November 2018, 300 people had completed vocational training through this project, and the initiative continues in 2019.
We can only continue this work with your support. Make a generous gift today, so that together we can improve lives around the world.