The IOCC Foundation
The IOCC Foundation began in 2004 out of a commitment to advance the mission of International Orthodox Christian Charities (IOCC), an agency of the Assembly of Canonical Orthodox Bishops of the United States of America. The IOCC Foundation was also born out of a desire by those committed to this humanitarian mission to have a vehicle through which assets contributed to IOCC receive stewardship so that these gifts have long-term impact on IOCC's global philanthropic work.
The IOCC Foundation is dedicated to supporting existing humanitarian relief and development programs and providing seed money to establish new programs and strategic humanitarian initiatives.
Gifts to the IOCC Foundation are disbursed to support the mission of IOCC. The IOCC Foundation is a nonprofit organization which exists to further the work of IOCC and support its charitable mission..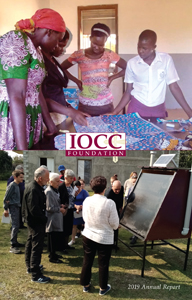 The IOCC Foundation also serves to create an awareness of planned giving opportunities among Orthodox Christians and to establish an endowment fund to provide IOCC with the financial assistance, support and guidance it requires to further its future charitable and ministry goals.
For more information or to make a donation, please email the Director of Development or call toll-free at 1-877-803-4622.
Click here to see the 2019 IOCC Foundation Annual Report
Audited Financial Statements