Investing in Rural Communities as they Build for the Future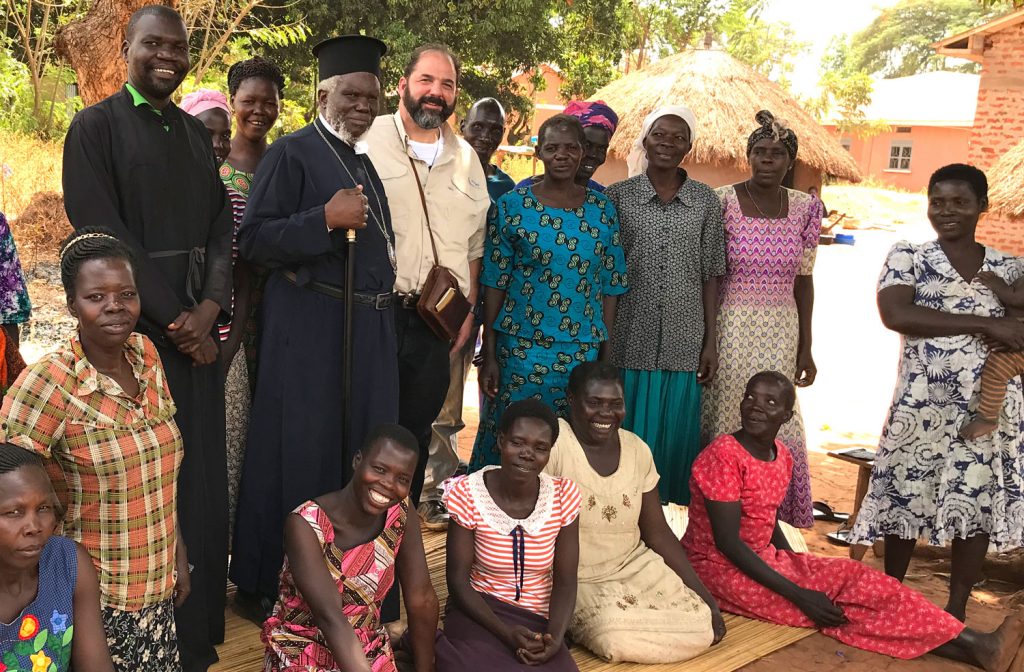 In Uganda, IOCC assisted over 20 urban and rural health facilities with critical PPE, hygiene supplies, and training for frontline health personnel. In nearly all the parishes of the Uganda Orthodox Church, IOCC funding provided personal protective equipment and hygiene supplies, helping ensure that local Orthodox parishes had the equipment and training they needed to comply with local regulations and to safely operate during the pandemic.
To increase access to education in rural Uganda, IOCC has partnered with the St. Nektarios Education Fund to build and update three schools run by the Uganda Orthodox Church in Butembe, Gulu, and Lwemiyaga. The schools help hundreds of students complete basic schooling—and go to university if that's their ambition. Additional programming in health and nutrition also helps students improve their well-being.
Training for Richer Harvests
Through a collaboration with the University of Maryland, IOCC supported training for students,
agricultural teachers, and farmers in modern agriculture best practices. Covering topics like soil, irrigation and pest management, and food safety, the program also included practice sessions in a demonstration garden.
In rural areas, even unsafe water may be miles from homes. To make clean water easier to use, and with support from the Katherine Valone "St. Photini" Water Fund, IOCC dug wells on the grounds of the Church's schools. Rainwater-harvesting systems on school buildings also collect safe water that boarding students use for laundry and bathing.
Developing Community Leaders
IOCC built buy-in and local knowledge about water, hygiene, and sanitation issues through workshops for school teachers and community leaders. "Training of trainers" sessions equipped participants to spearhead local water conservation, health, and water-safety initiatives.
Your Gifts At Work
Investing in Tomorrow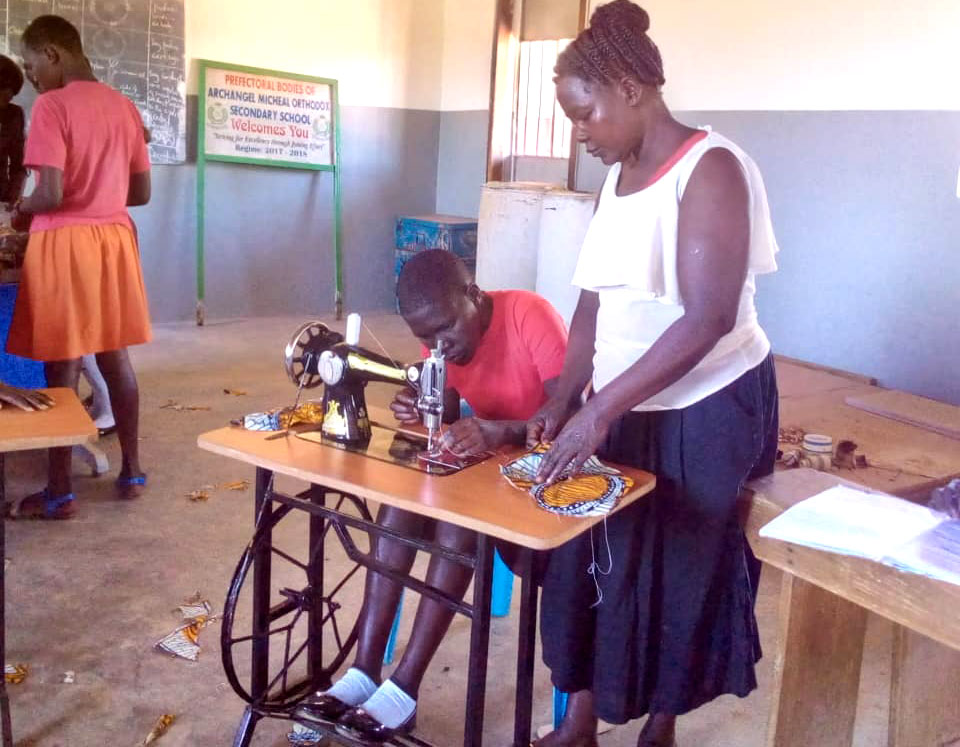 Girls and women worldwide too often face cultural and social barriers—even stigma—around their menstrual cycles. A project funded by the IOCC Foundation set out to change that.
Menstrual health management is a growing focus in the humanitarian sector: access to information, preparation, and support makes it possible for a young woman to successfully manage menstruation (World Bank). An issue of dignity, it also connects to health and education (UNFPA).
In sub-Saharan Africa, an estimated one in ten girls misses school during her period (UNESCO). Typical absences in Africa are four days every four weeks; many girls simply drop out once they begin menstruating (World Bank).
At school, successful menstrual health management involves individual knowledge but also the school facilities and environment. Access to menstrual hygiene products, latrines, places to change, and safe water is crucial.
Successful menstrual health management equips girls to become better educated, economically independent drivers of change. Teaching young women how to manage their periods is an investment in their success that promises to yield long-term results—for them, their families, and their communities.