St. Basil Left A Legacy. You Can Too.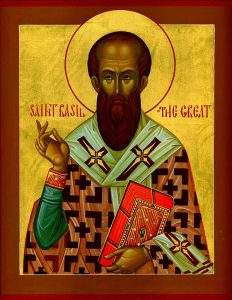 The St. Basil Society honors and recognizes the generosity and vision of those who have chosen to leave a legacy of compassion to the world through IOCC.
Charitable planning is one of the best ways to make a long-term investment which benefits so many people who are praying for help from someone. You can be that someone for years to come with a legacy gift.
To enroll in this honorary society, simply advise IOCC that you created a legacy gift such as:
a bequest in a will or living trust.
a charitable gift annuity.
a charitable remainder trust.
designation as a beneficiary of a retirement plan or life insurance policy.
Once you have provided for your loved ones, know that whatever you designate to IOCC will bring hope to hundreds of people, along with a chance for them to have healthier, happier lives.
Please pray about this decision . And know there are many ways to remember IOCC in your estate plans – all of which help people in need through charitable humanitarian acts.
Whether you use cash or other assets, such as real estate, securities or a life insurance policy, the benefits of charitable planning through IOCC can make this type of giving beneficial for you as well as those served through IOCC's humanitarian programs.
Want more information about charitable planning? Please fill out the form below and IOCC's Director of Development will be in touch.