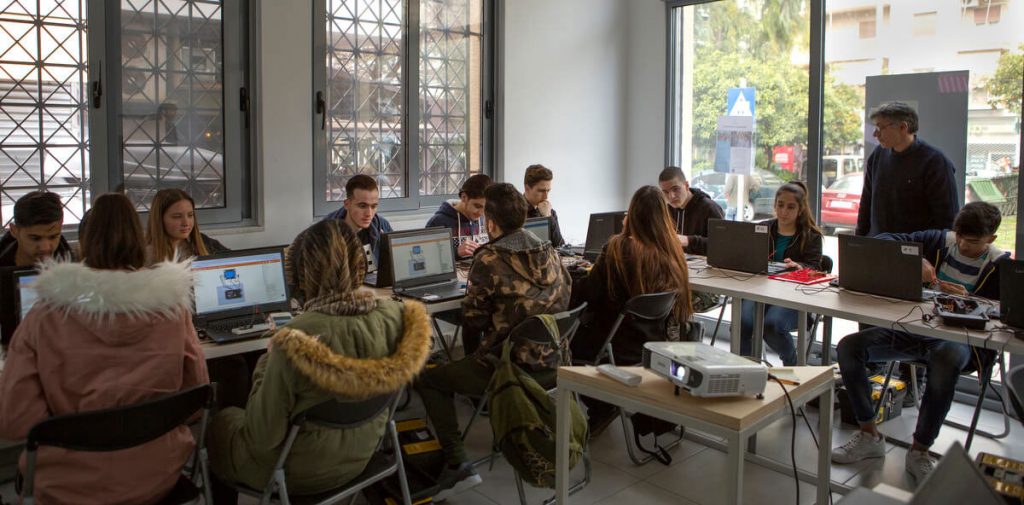 IOCC's history in Greece began with the Athens field office, a regional hub 1993-2009. Since 2012, IOCC has worked closely with Apostoli, the philanthropic organization of the Archdiocese of Athens under the Church of Greece, responding to the extensive financial crisis with more than $37 million in monetary and in-kind support, including generous gifts to IOCC from the Jaharis Family Foundation Inc. and the John L. Santikos Foundation, a fund of the San Antonio Area Foundation.
In 2013, IOCC began offering prepaid grocery cards so families in need can purchase Greek-grown produce, diary, and more. IOCC also funds Apostoli's monthly dry-food parcels for unemployed and elderly people, plus hot meals for refugees and people facing homelessness (70,000 parcels and 600,000 meals in the last five years).
Educational initiatives including tutoring low-income students for university entrance exams, after-school programs for children, and language courses for refugees. Among these are innovative classes for local and refugee youth covering technology and web design.* IOCC has provided over 44,000 school kits at public schools and refugee sites across Greece, plus more than 3,600 school-supply vouchers for families in need.
*The Code+Create concept was developed by Finn Church Aid in 2017.
Offering Emergency Relief
After wildfires destroyed farmers' livelihoods and livestock in 2007, IOCC provided over $3.7 million in assistance. In 2015-2017, IOCC helped more than 250,000 refugees in Greece with over $3 million in aid like hot meals, emergency food, and water/sanitation infrastructure in camps. In July 2018, when fires devasted communities in east Attica, IOCC responded immediately so families who'd lost their only homes could purchase food, school supplies for their children, and basics like beds and kitchen appliances.
Creating Jobs, Strengthening Livelihoods
Since 2015, IOCC has helped agricultural cooperatives and small businesses throughout Greece with machinery, equipment, and business mentoring—improving productivity and profitability, and helping over 1,500 families.
Equipping Hospitals for Service
Amid economic crisis, IOCC has helped public hospitals care for people with over $38 million worth of essentials like surgical gloves, syringes, and blood-sample vials. Since 2011, IOCC has delivered 34 forty-foot containers of medical supplies throughout Greece.
Your Gifts at Work
Reviving Tradition, Renewing Hope
IOCC's support for the Greek agricultural sector builds on a long history, adding innovation and modern business and marketing savvy to traditional means of production—increasing expertise, productivity, and quality of life.
Even amid economic crisis, agriculture has held its own as long-time farmers and newcomers returning to the land from cities have found fresh ways to collaborate.
"Mentoring helped us prioritize our needs and goals … Now … I realize that mentoring was just as valuable as the donated equipment."—New business owner
New Models of Success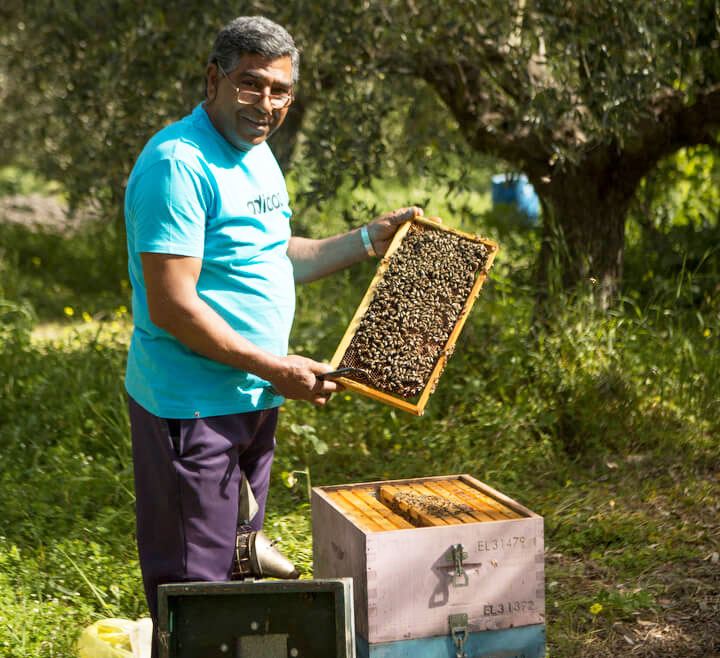 Associations and co-ops pool farmers' resources and improve results. Since 2015, IOCC has helped 53 agricultural associations in difficult-to-reach areas that don't have access to urban amenities. IOCC has provided production equipment, training, and guidance from mentors, plus support for meeting national quality standards and introducing digital marketing tools— helping associations reach more buyers and reduce costs. Co-ops that received assistance donated a portion of their production to local elder homes, soup kitchens, and children's centers, creating ripple effects in their communities.
Cultivating Skills for the Future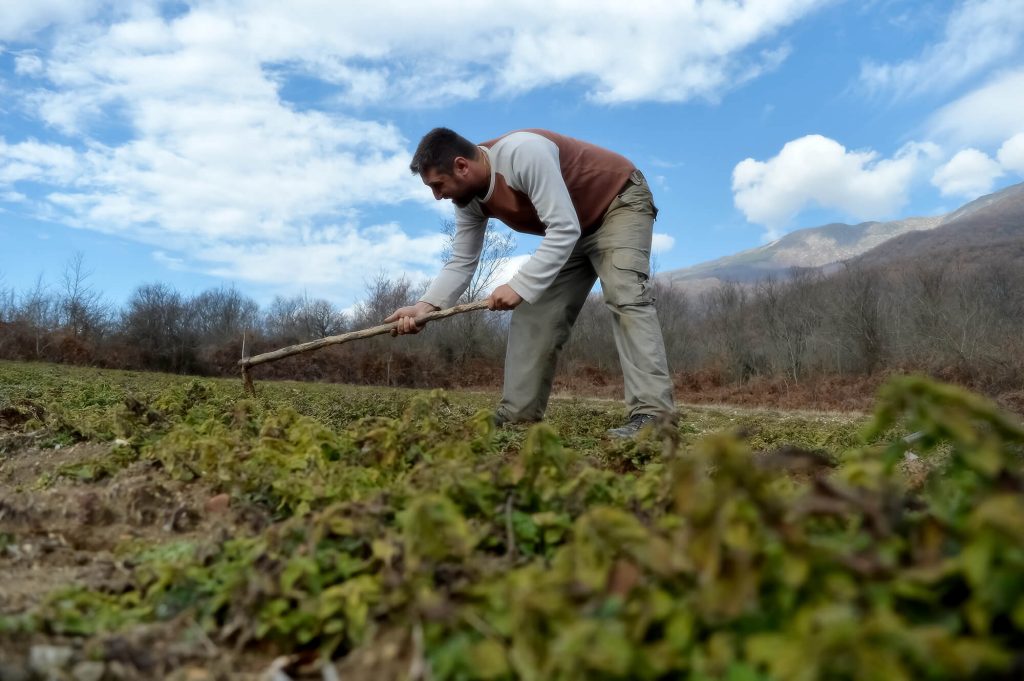 Aiming to help co-op members maximize their abilities, IOCC has supported professional development within the associations by connecting select members—as well as 29 new businesses—with experienced executives who volunteer to support other businesspeople. The mentoring is helping program participants learn faster and prepare to take on leadership roles.
Expanding the Church's Reach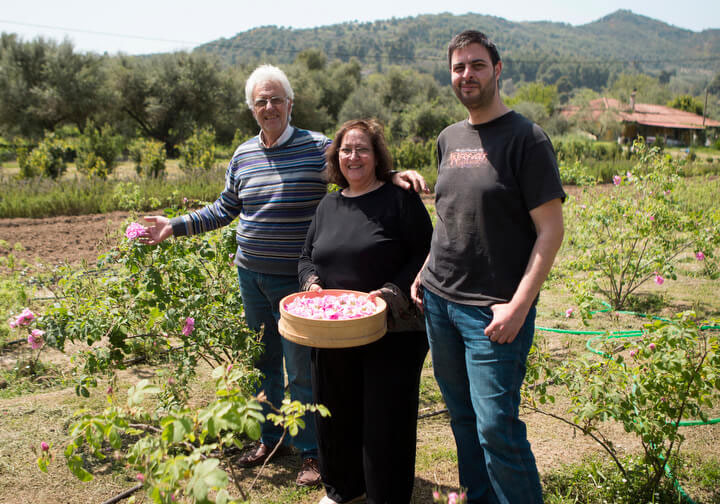 IOCC equipped the Metropolis of Ioannina's new creamery, part of an initiative that will support the metropolis's philanthropic work and be integrated into the Church's new agriculture school. St. Theodore Monastery in Viotia has a long-neglected olive grove, but with specialized equipment from IOCC, the monastery is actively cultivating the land again, creating seasonal jobs for local families.
We can only continue this work with your support. Make a generous gift today, so that together we can improve lives around the world.