Fostering Community Resilience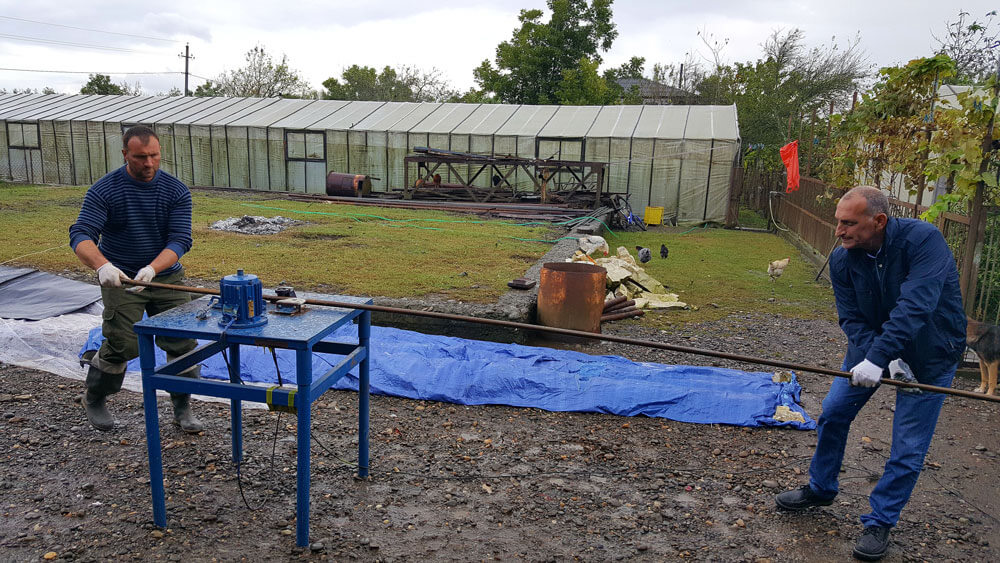 IOCC's humanitarian presence in the country of Georgia dates from 1994, with projects assisting thousands of those displaced by conflict, and continues today. Work began with emergency response and has grown to promote sustainable development for families and individuals.
Partnering with the Church
Beginning in the mid-1990s, IOCC collaborated closely with Lazarus, the humanitarian arm of the Patriarchate of Georgia. Together, the two provided food distributions, soup kitchens, and emergency items across the country, including a $2.2 million project that provided agricultural and food support in the wake of conflict.
Generating Income and Warmth with Blankets
The conflict of the early 1990s displaced some 300,000 people inside Georgia alone. An IOCC/Lazarus project employed 300 displaced women to produce blankets that were then distributed to other people facing hardship. From 1995 to 2000, the project yielded some 10,000 blankets and 5,000 mattresses.
In the wake of the conflict, as displaced families worked to rebuild their lives, IOCC and Lazarus organized food distributions and 22 soup kitchens to serve those in need.
Mircrocredit Lending for Big Returns
Sometimes a little boost makes an outsize difference. IOCC's microcredit program for small business in Guria and Poti disbursed over $700,000 between 2000 and 2007. With a repayment rate of nearly 98%, the project helped strengthen communities economically.
Extending the Growing Season
Four low-cost plastic greenhouses in Poti, built and planted in 2017, provide a steady income stream for the diocese that owns them, boosting resources for its soup kitchen and providing inspiration, training, and jobs for the community.
Your Gifts at Work
Innovative Greenhouses Multiply Harvests, Income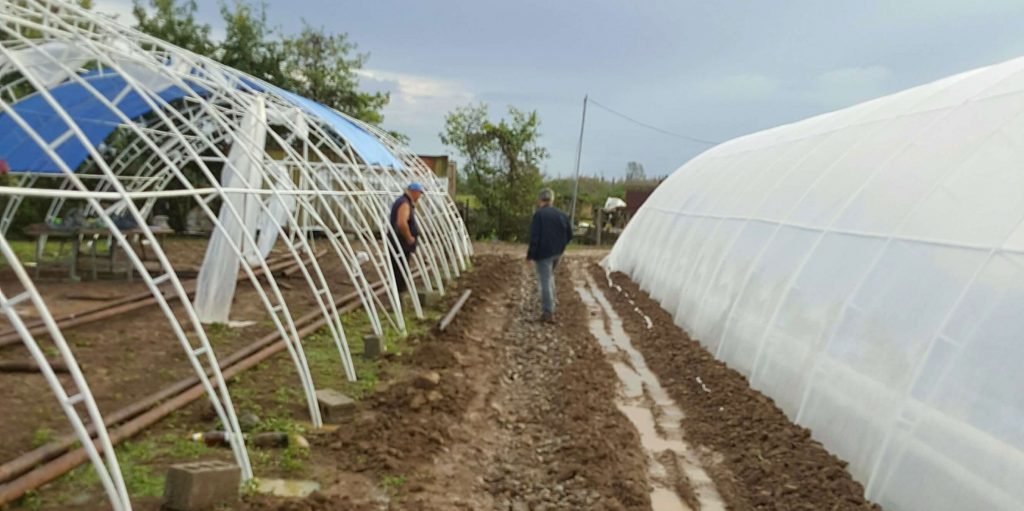 Despite its favorable climate, in Poti, on Georgia's west coast, farming families often struggle to produce enough food for their needs. Not everyone is trained in the work or the agriculture industry, but there is great potential for growth, given Georgia's rising demand for local produce.
Maximizing Potential
IOCC is helping local farmers here while expanding the local Orthodox Church's ability to serve the community. The Eparchy of Poti and Khobi runs a soup kitchen under His Grace Metropolitan Grigoli of the Patriarchate of Georgia, and a nearby stretch of land (donated to the Patriarchate) has geothermal springs beneath the surface. IOCC staff envisioned a year-round garden to take advantage of this natural formation and improve the variety of foods in the soup kitchen.
In 2017, the IOCC Foundation funded four low-cost greenhouses (the first of their kind in the region) atop the geothermal formation, their frames of curved metal piping covered in heavy plastic. Instead of purchasing preformed frames at market price, IOCC staff built a portable machine to bend ordinary pipes. This approach has proved particularly sturdy, as well as inexpensive, saving money that can be used to extend the work to another site.
Growing More Than Produce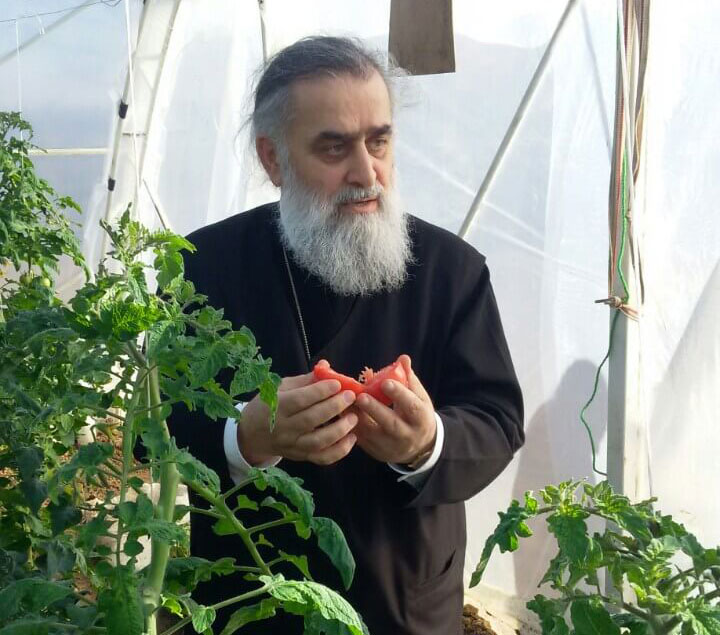 Inside the Church's greenhouses, tomato plants now flourish. The gardens will soon be self-sustaining; produce that is not used can be sold at market, providing income for the Church. Locals find work there, while clergy train to manage greenhouses, and the project inspired a group of young adults to explore building greenhouses in their community.
The greenhouses combine simple materials, a bit of ingenuity, and a natural geothermal formation to make successful gardening possible beyond the natural growing season. Reliable access to healthful food improves health and well-being, and the project has grown the Church's reach. Finally, the greenhouses provide a framework for sharing knowledge with local farmers, clergy, and the next generation about the benefits of growing their own produce.
We can only continue this work with your support. Make your generous year-end gift today, so that together we can improve lives around the world.