Cultivating Hope for Tomorrow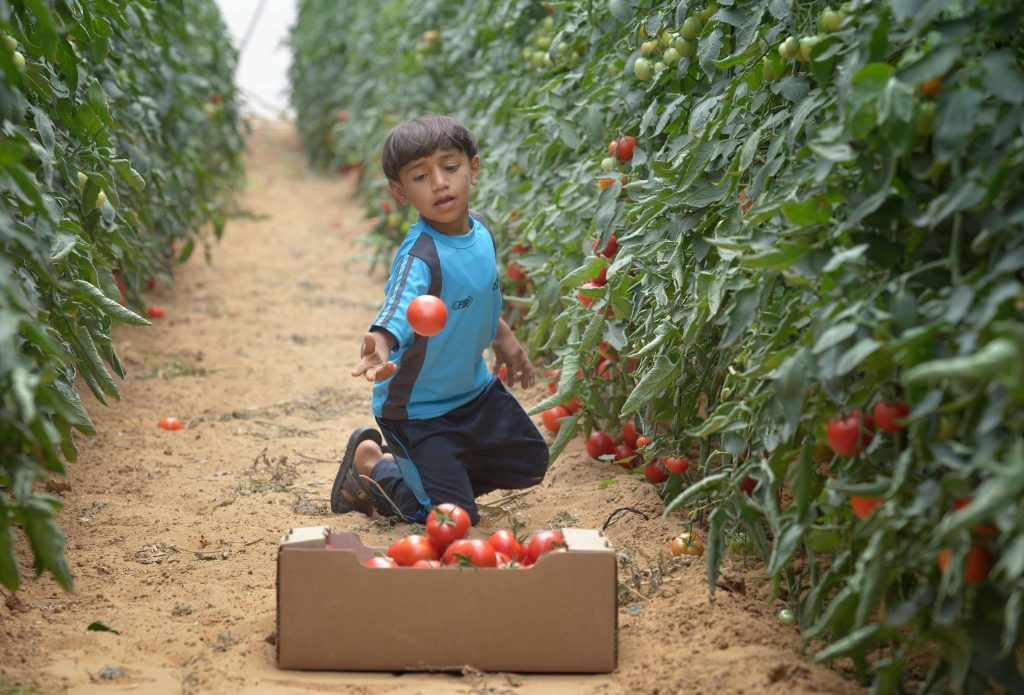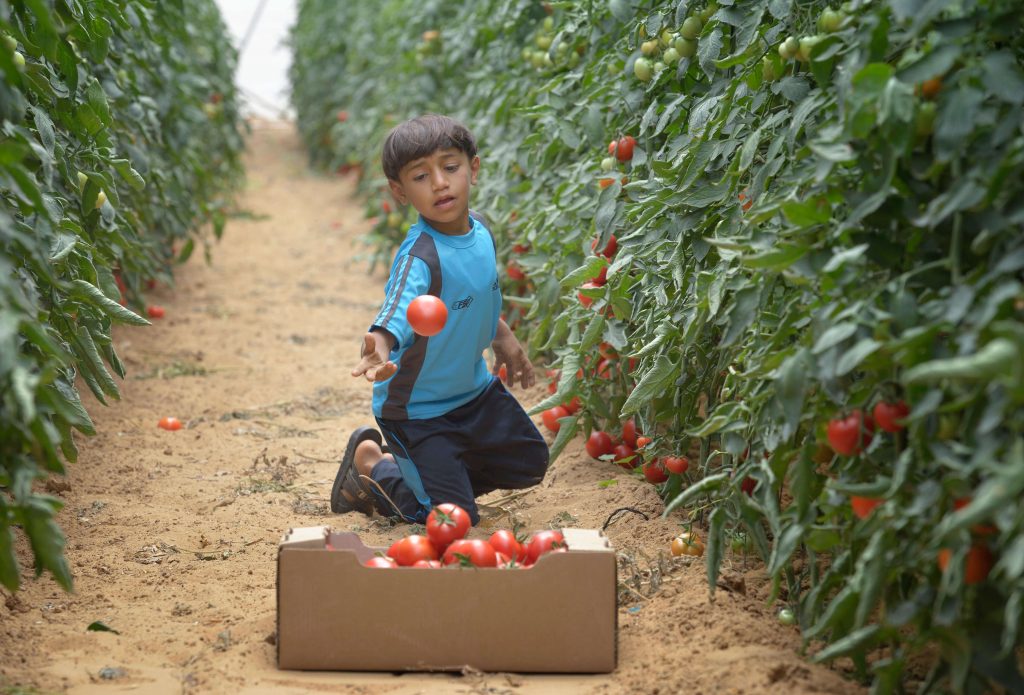 IOCC has worked in the Holy Land since 1997, collaborating with local Orthodox Church and ACT Alliance partners, as well as with hospitals, schools, and other community groups, to improve residents' quality of life. Through the years, assistance has addressed various needs across sectors.
IOCC has placed hundreds of 18- to 24-year-old high-school and university graduates with community organizations, where they could hone their professional skills. At the same time, these young adults have helped grow the capacity of employing organizations, allowing them to serve more people in each community.
Livelihood and Food Security
Agriculture has traditionally played an important economic and cultural role in the region. Through IOCC, more than 1,410 households (approximately 11,000 family members) in Gaza have received agricultural supplies and training for kitchen gardens or greenhouses, or livestock training to provide food and marketable farm products.
Water, Sanitation and Hygiene (WASH)
Water is crucial for both basic good health and successful farming, especially in an arid climate. IOCC furnishes water catchments that collect rainwater, as well as tanks for drinking water, providing infrastructure that serves farmers and their neighbors.
Activities for Children and Youth
Through a wide network of community-based organizations, IOCC offers recreational activities for children and teens that support their social and academic development.
Your Gifts at Work
Jobs for Young Professionals, Education for Local Students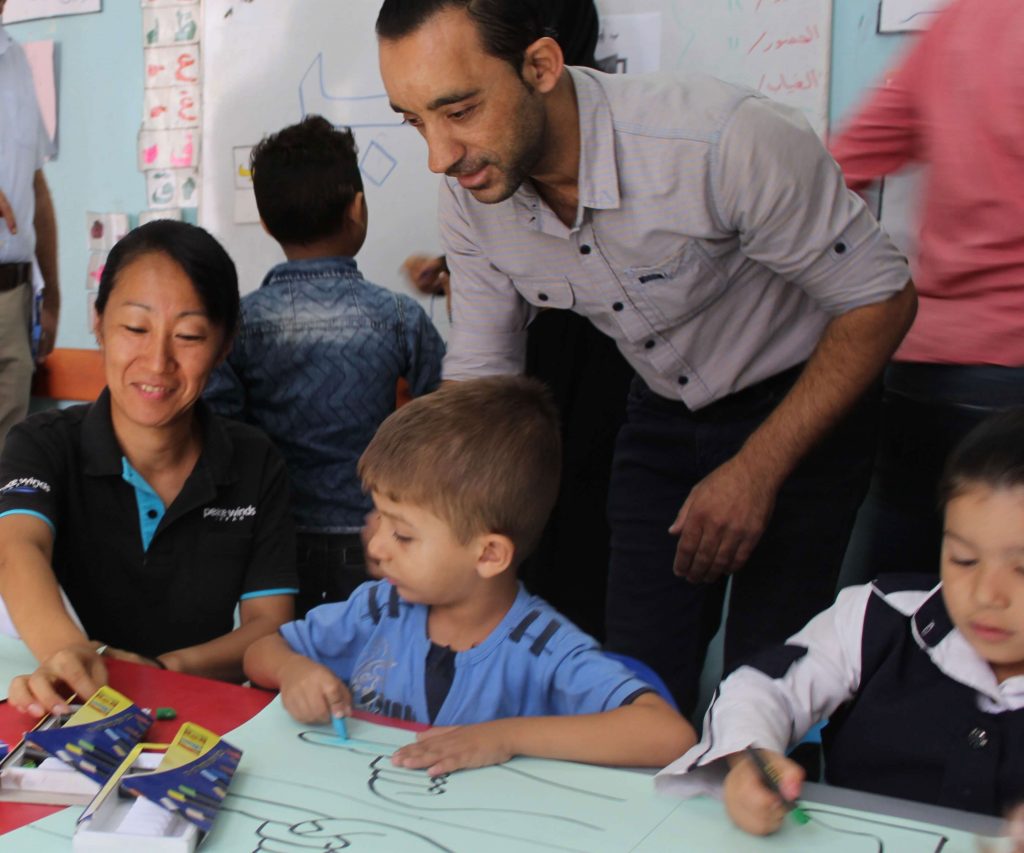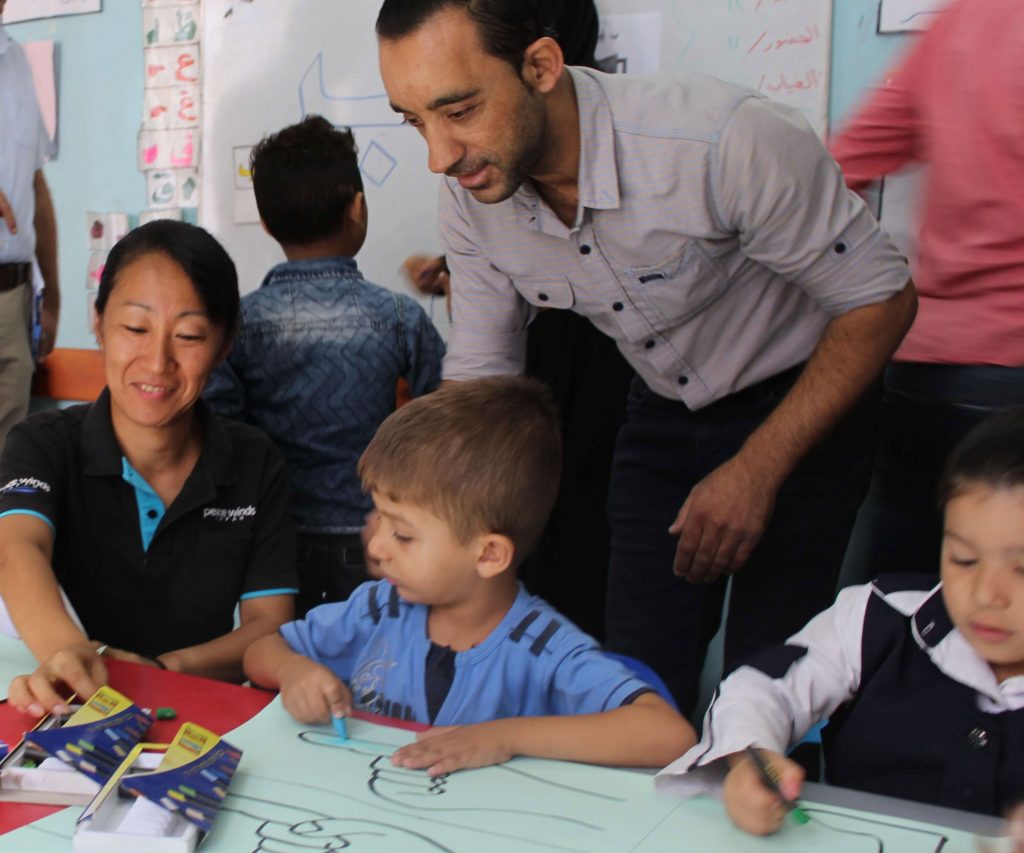 Community educational centers provide jobs for graduates and extra help for students. Photo: Basel Almaqousi/JRC
In Gaza, jobs are scarce and unemployment is high (44%), especially for those aged 15–29 (60%).1 To help alleviate some of this burden, IOCC works alongside partner Peace Winds Japan to assist university graduates while benefiting local organizations that offer education in their communities. These educated young adults have a chance to gain on-the-job experience while honing their professional skills.
Stronger Communities
Matching graduates and their skillsets with community organizations in Gaza accomplishes two things: it provides short-term employment for young professionals, and it allows the local orgs to serve more people. The most recent project segment identified six community-based organizations in Gaza across several areas that have track records of success running and supervising educational activities.
Working at these local organizations, which IOCC also provided with furniture and equipment for new classrooms, young professionals in the program organize and teach supplementary classes to elementary-age students. The young adults have degrees in core subjects, such as mathematics, Arabic, English, or science, and they work with underserved students at the community centers to help improve academic performance. They also conduct community-outreach activities to help boost enrollment in the educational programs, helping each organization reach more people.
Stronger Future
In addition to work experience, project participants also attend training workshops on subjects such as strategic career planning and goal setting. The combination of real-world experience plus career training gives these young people increased confidence and skills to improve their job prospects in the future.
Because of this project, IOCC provided:
Job placement for educated young adults specializing in mathematics, Arabic, English, or science
Career-advancing workshops, skills training
Educational centers established, equipped in six community organizations
Tutoring for children with below-average educational achievements to support learning
Community-outreach activities that bolster enrollment, support parents, improve exam success
We can only continue this work with your support. Make a generous gift today, so that together we can improve lives around the world.
Related: Past Stories