Helping Our Own Neighbors in Need
Since 2001, IOCC's US Programs have provided over $67 million in aid and gifts-in-kind, as well as over 65,000 volunteer hours to survivors of disasters across the country. Following severe weather events, emergency and home-rebuilding assistance has been provided throughout the United States.
IOCC first coordinated Home Build Teams in 2005 after Hurricane Katrina. Since then, these teams have worked on hundreds of US homes. To learn more about IOCC's Home Build Teams, click here.
IOCC Emergency Action Teams help homeowners clear debris and muck out their homes after flooding or other damage, in preparation for rebuilding. To learn more about IOCC's Emergency Action Teams, click here.
IOCC Frontliners—highly trained, credentialed, and experienced Orthodox clergy and laity—arrive on the scene following disasters in the US to provide emotional and spiritual care. This group was created following the attacks of September 11, 2001. To learn more about IOCC's Frontliners, click here.
Your Gifts At Work
Sharing Hope with Others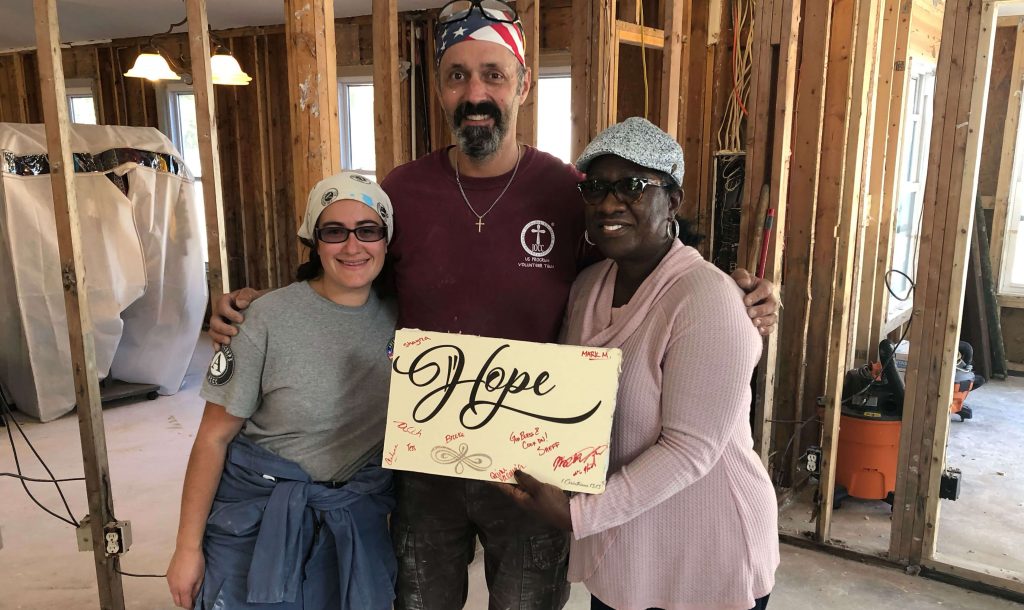 Recent years have seen the expansion of IOCC's disaster response in the United States, with increased deployments of volunteers including IOCC Frontliners, who offer emotional and spiritual care to people who've survived large-scale disasters. That important work continues across the country, whether the event is a natural disaster or a human-caused tragedy.
IOCC's Orthodox Action Teams have grown in number and reach, thanks to dedicated volunteers across the country. Team leaders have trained and deployed, and our network of partner organizations continues to grow. Emergency cleanup operations and repairs to houses damaged in disasters continue across affected areas of the US.
Together, these initiatives—and the people who make them reality—are strengthening the Church's response to human needs in times of crisis.
We can only continue this work with your support. Make a generous gift today, so that together we can improve lives around the world.