Emergency Action Team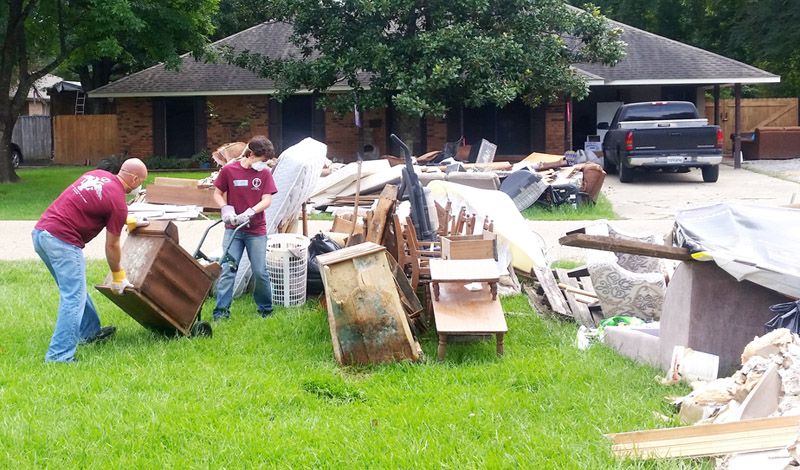 Father and son team, Dimitri and Andreus Poulis, volunteer to clean out flooded homes after the historic flooding in Baton Rouge, LA in August 2016 (Image Credit: Dan Christopulos)
Are you interested in helping your neighbors get back on their feet after a disaster? When a disaster strikes, families often need help removing debris, tearing down water-soaked walls, or ripping out buckled floors. In the event of a disaster in your greater community, IOCC will reach out to you to join one of our Emergency Action Teams. If you are willing to travel to a disaster-affected area that is not in your greater community, please let us know that as well.
Requirements:
You don't need to be skilled – just energetic!
You must be 18 years old or older to volunteer, but 16 and 17-year-olds may volunteer if accompanied by a parent or guardian.
Expectations:
Be able to deploy to a disaster-affected area on short notice.
You must provide your own transportation to/from the Emergency Action Team location.
Thank you for your interest in volunteering; please complete the form below and tell us your availability to volunteer.