Emergency Action Team
IOCC's Emergency Action Teams are back in action, mobilizing local volunteers to respond to disasters across the country. Read our FAQ to learn how IOCC is keeping our teams and those they serve safe amid the COVID-19 pandemic.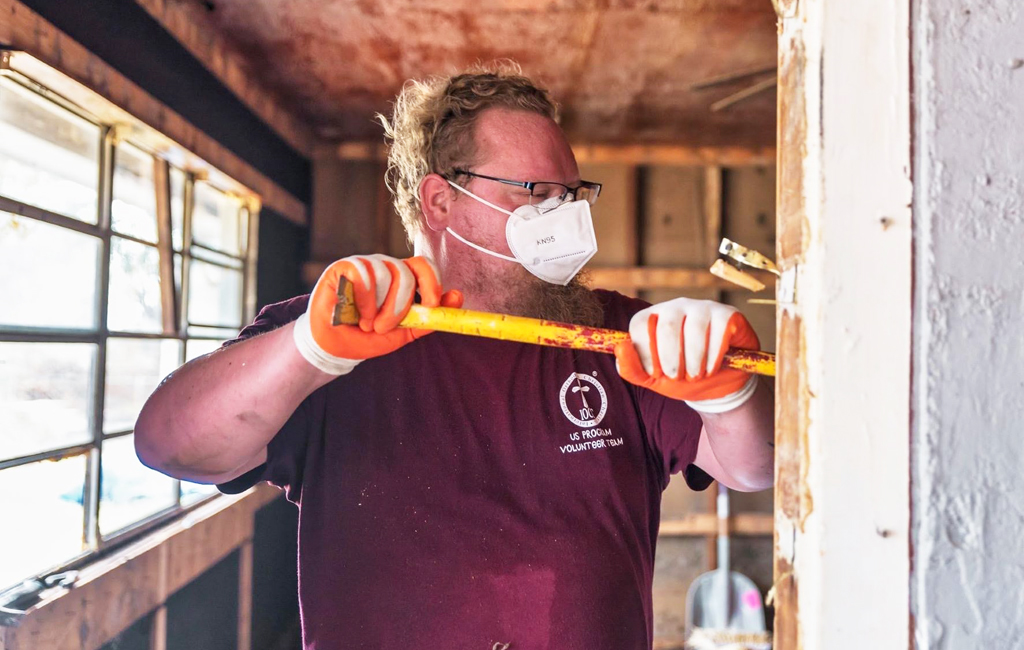 Muck-out and cleanup operations are part of IOCC's US disaster response program. Here, part of our team is hard at work in Louisiana after Hurricane Ida.
Are you interested in helping your neighbors get back on their feet after a disaster? When a disaster strikes, families often need help removing debris, tearing down water-soaked walls, or ripping out buckled floors. Then, in the event of a disaster in your greater community, IOCC can mobilize you on one of our Emergency Action Teams.
Requirements
You don't need to be skilled in construction work – just energetic!
You must be 18 years old or older to volunteer, but 16 and 17-year-olds may volunteer if accompanied by a parent or guardian.
You must provide your own transportation to/from the Emergency Action Team location.
Thank you for your interest in volunteering; please complete the form below and tell us your availability to volunteer.
Check out home build volunteer opportunities HERE.