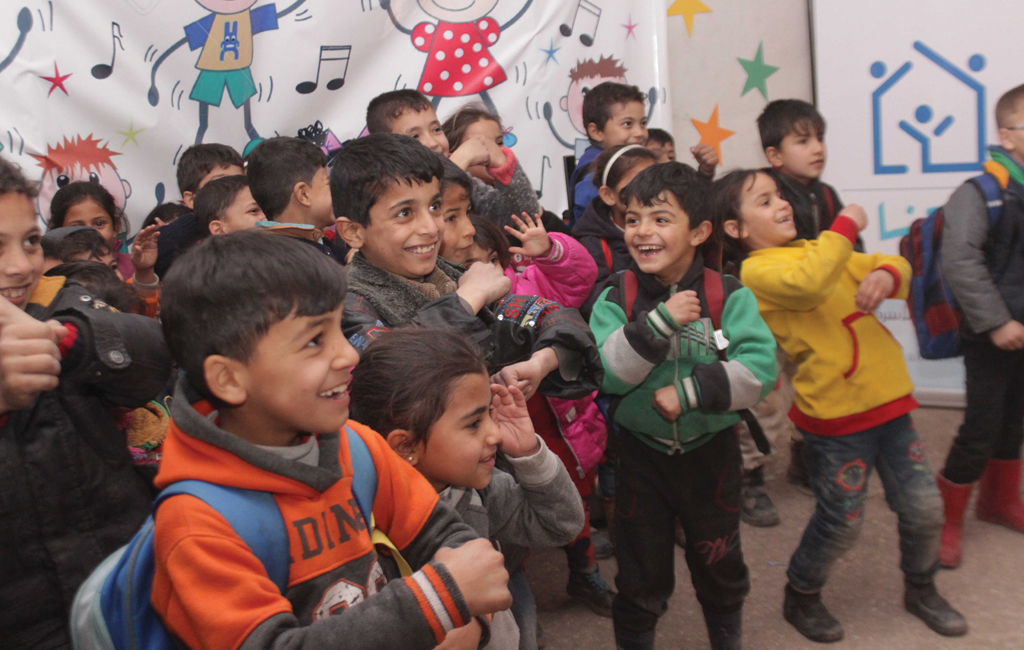 IOCC has been implementing programs in Syria since 2002, working closely with the Greek Orthodox Patriarchate of Antioch and All the East, Department of Ecumenical Relations and Development (GOPA-DERD). Since the Syrian conflict began, IOCC has addressed the urgent and emergency needs of Syrians and Iraqi refugees through relief supplies, clean water and access to sanitation, medical equipment and supplies, and shelter. IOCC has also helped Syrians rebuild their livelihoods and offered education and psychosocial support. All aid is provided based solely on need.
IOCC's emergency response has reached hundreds of thousands of people in need, including many who are internally displaced. IOCC offers health services, counseling, and psychosocial support, as well as hygiene supplies, emergency nonfood items, and rent support. Programs also provide counseling and referrals for parents and children who have survived trauma.
Food Security and Agriculture
IOCC has helped farmers restart production on family farms, improving the productivity of farmland and quality of the crops by providing tools, irrigation systems, and training.
IOCC has established a women's entrepreneurship space and is training women in food processing techniques. Women are trained to make molasses, labneh, jams, dried fruits, and other value-added products from local agricultural crops. This way, they can support their families with their income, and their new skills will allow for sustained earnings.
Dream Centers across the country offer various activities for children and adults that focus on psychosocial support, hygiene awareness, problem-solving, and nonviolent communication tactics, as well as how to express their feelings and respond and adapt to challenging social situations. Each center serves over 1,500 people, across rural and urban areas.
Water, Sanitation, and Hygiene
IOCC's water and sanitation programming has reached over 2.7 million people since the onset of the crisis in 2011. Work includes over 70 water infrastructure projects, including installing
and repairing wells and providing storage tanks and water-distribution systems. IOCC has also facilitated water trucking to ensure more than 49,600 people have clean water.
Helping a Refugee Realize His Dream
Bringing Education to Children Fleeing Conflict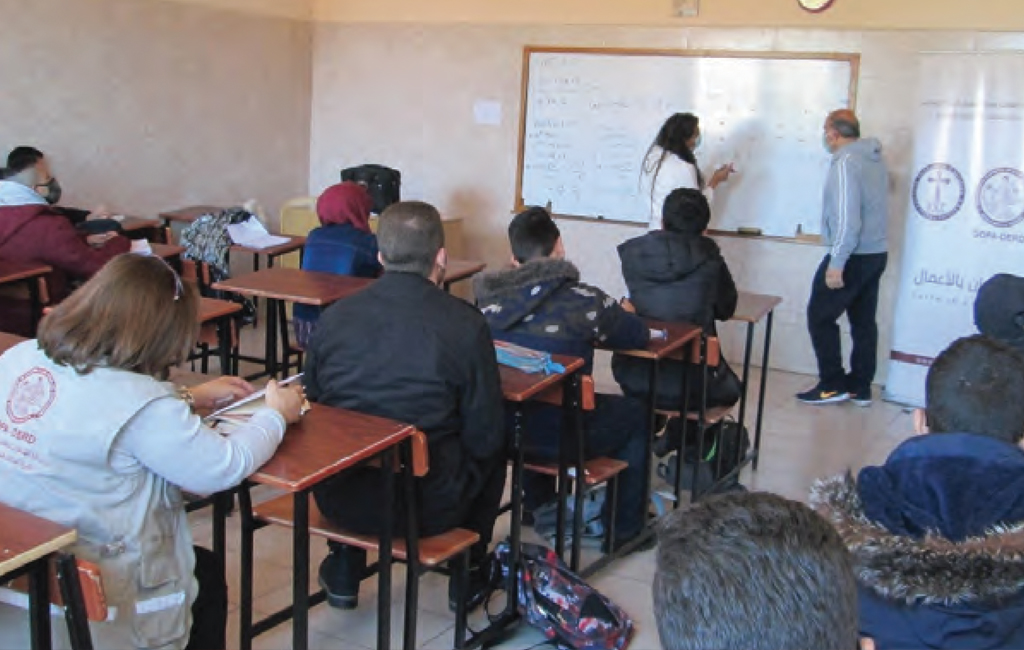 The Syrian crisis began over 10 years ago. Since its onset, the Syrians and Iraqi refugees living in Syria have continued to face unrest and hardship. The ongoing conflict and displacement—many have been displaced multiple times—mean that children continue to miss the opportunity to attend school.
That was the dilemma facing Maher (pseudonym used), a 14-year-old Iraqi boy whose family left his wartorn homeland for Syria in 2007. When the Syrian conflict broke out, Maher's father returned to Iraq, leaving Maher, his two siblings, and their mother. Suddenly, the family's situation became even more difficult.
"When my father left us," Maher told IOCC, "we suffered a lot. Our financial situation is grim. I would love to complete my education and receive a university degree." Finishing his education would open up new opportunities for Maher's future.
Fortunately for Maher—and his siblings—IOCC provides tuition assistance to hundreds of Iraqi refugee and Syrian students enrolled in schools across Syria, with support from the US Department of State's Bureau of Population, Refugees, and Migration. In addition, IOCC and Church partner the Greek Orthodox Patriarchate of Antioch and All the East's Department of Ecumenical Relations and Development have organized courses to prep students for certification exams. "I was so happy when they allowed me to register," Maher said. "I was in desperate need of these classes, and my family is not able to afford such support." He was particularly excited to take classes that helped him fill in the gaps in his science and math education.
Now in ninth grade, Maher is working hard to prepare for his ninth-grade certificate exams. His fondest wish is to complete high school and enroll in a university. With his determination, and help from IOCC and our partners, he has a chance to realize that wish.