IOCC's Syrian Crisis Response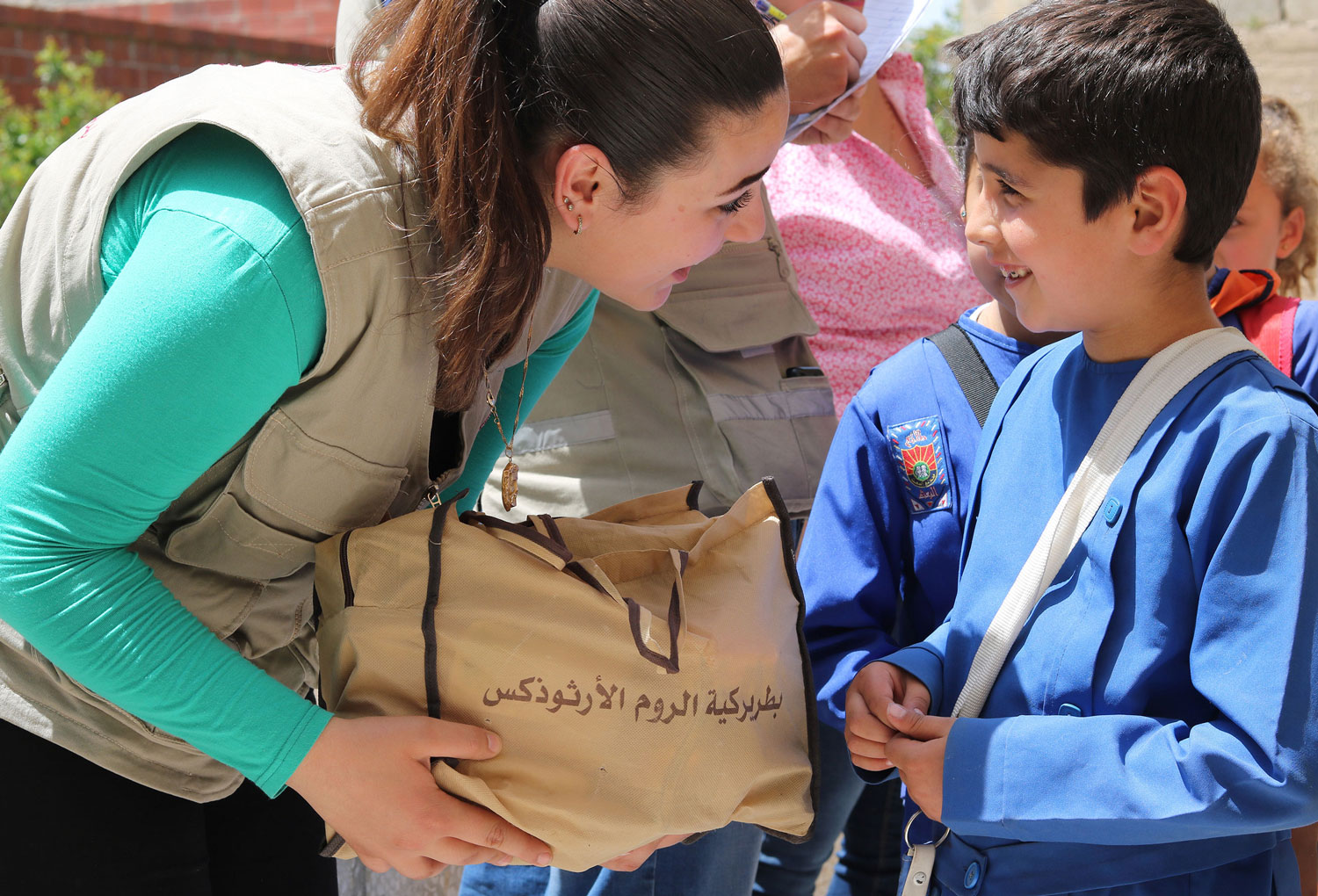 IOCC works with and through the Greek Orthodox Patriarchate of Antioch and All the East, Department of Ecumenical Relations and Development (GOPA-DERD), as well as interfaith and international partners, including the United Nations, in response to the Syrian crisis. All aid is provided without discrimination and based solely on need.
Emergency Supplies
Food, clothing, infant-care and dignity kits, bedding, blankets, mattresses, and other emergency provisions.
Job Opportunities
Livelihood programs to rebuild communities and offer jobs and income to families.
Water
Clean water and sanitation facilities to curb the spread of disease.
Children's Health
Child-friendly spaces, pre- and postnatal care and nutrition.
Medical Care
Essential medicines and life-saving medical equipment.
Education
School renovations, access to remedial classes, and school kits and uniforms.
Shelter
Housing assistance, repairs, and renovations.
Psychosocial Care
Art and music therapy, stress management, and trauma counseling for adults and children.
Your Gifts at Work
Determined Teens Complete Their Education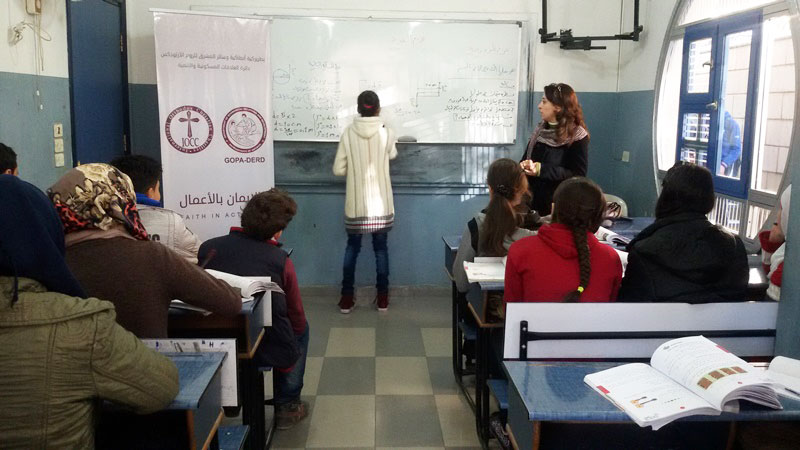 When families flee conflict, children miss out on schooling—teens may even need to work to help support parents and siblings. This has been the case for many Iraqis who fled to Syria some 13 years ago, as well as for Syrians displaced in their own country. To help young people complete their basic education, IOCC and Church partner the Greek Orthodox Patriarchate of Antioch and All the East, Department of Ecumenical Relations and Development (GOPA-DERD), have organized courses prepping them for certification exams. This helps them make up for lost time and move closer to university studies. One of these youth is 14-year-old Salem,* who was in ninth grade when he and his family fled their home city and moved to rural Damascus. "In the coming school year," he recently said, "I am determined to pass my ninth-grade exam. My father wants me to be an engineer or a doctor, and I want it too.… My father is not able to pay for private lessons or institutes, so I am happy because I had the opportunity to join this program."
*Pseudonym used to protect his privacy
By The Numbers:
13.1 million people in need
6.1 million internally displaced Syrians
5.3 million Syrian refugees registered in neighboring countries